Change frequency of email notifications
How to change the frequency of your email notifications?
To change your email notifications, follow the steps below:
1. Log in to your Vault.
2. Click on your name in the top right of your screen.
4. Select Set Notifications from the dropdown menu.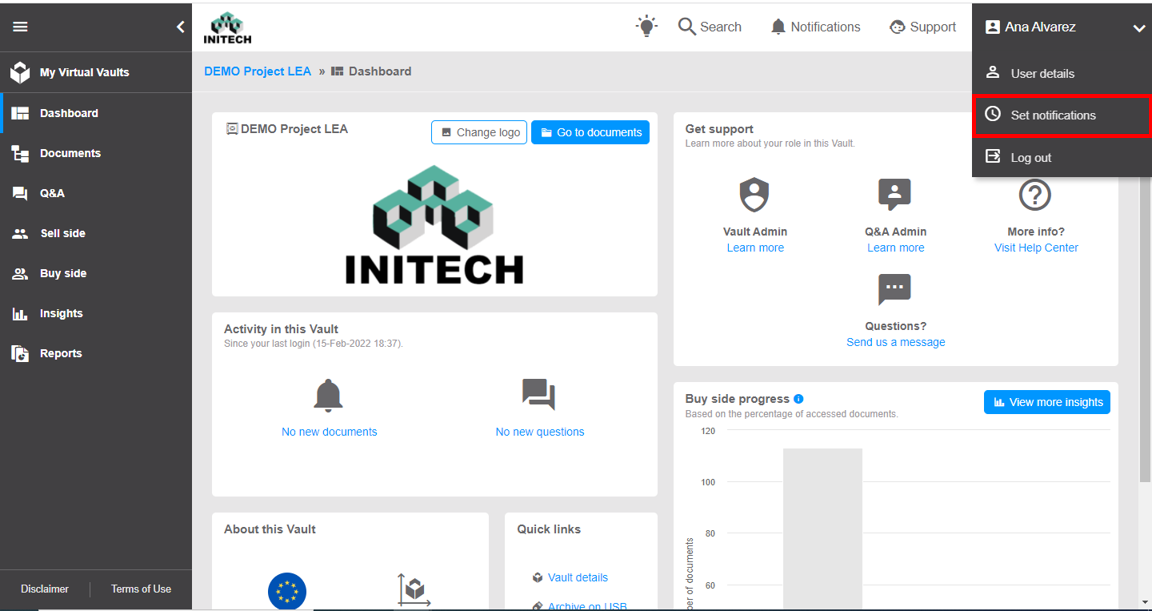 5. Choose the new frequency for your notifications.
6. Click on Save to finalize the action.
Note:
- Hourly
notifications are sent every whole hour.
- Daily notifications are sent at 07:00 UTC.
- Weekly notifications are sent on Mondays at 07:00 UTC.
- Monthly notifications are sent on the first Monday of the month at 07:00 UTC.
Notifications Tip: Are you using multiple Vaults? You can set a different frequency for each Vault you use. See image below.