Notification system in the Vault
Learn everything about notifications in the Vault
When do you receive email notifications?
When new documents and/or placeholders become available or new activity in the Q&A happened, you will receive a notification email. Keep in mind that you will receive notifications only if you were not logged in to your Vault when the action (new documents or Q&A activity) was performed.
Q&A Notifications: Q&A Admins will receive notifications when a new question has been submitted and/or when an answer has been assigned back from an Answer Drafter. Answer Drafters only get notifications when they get a question assigned to them.
How to change the frequency of the email notifications?
1.
Log in to your Vault.
2.
Click Your name in the top right of your screen.
3.

Select Set Notifications

from the dropdown menu.
4.

Choose the new frequency for your notifications. Choose between Never, Hourly, Daily, Weekly or Monthly.

Hourly

notifications are sent every whole hour.

Daily notifications are sent at 07:00 UTC.

Weekly notifications are sent on Mondays at 07:00 UTC.

Monthly notifications are sent on the first Monday of the month at 07:00 UTC.

Users can still receive notifications if they have set it to Never. When uploading, users have to choice to override personal preferences with Send instant notification during uploads.
5.
Click Save
to finalize the action.
Notifications inside the Vault
In the top bar hover your mouse over
Notifications
to show how many new documents and questions are available.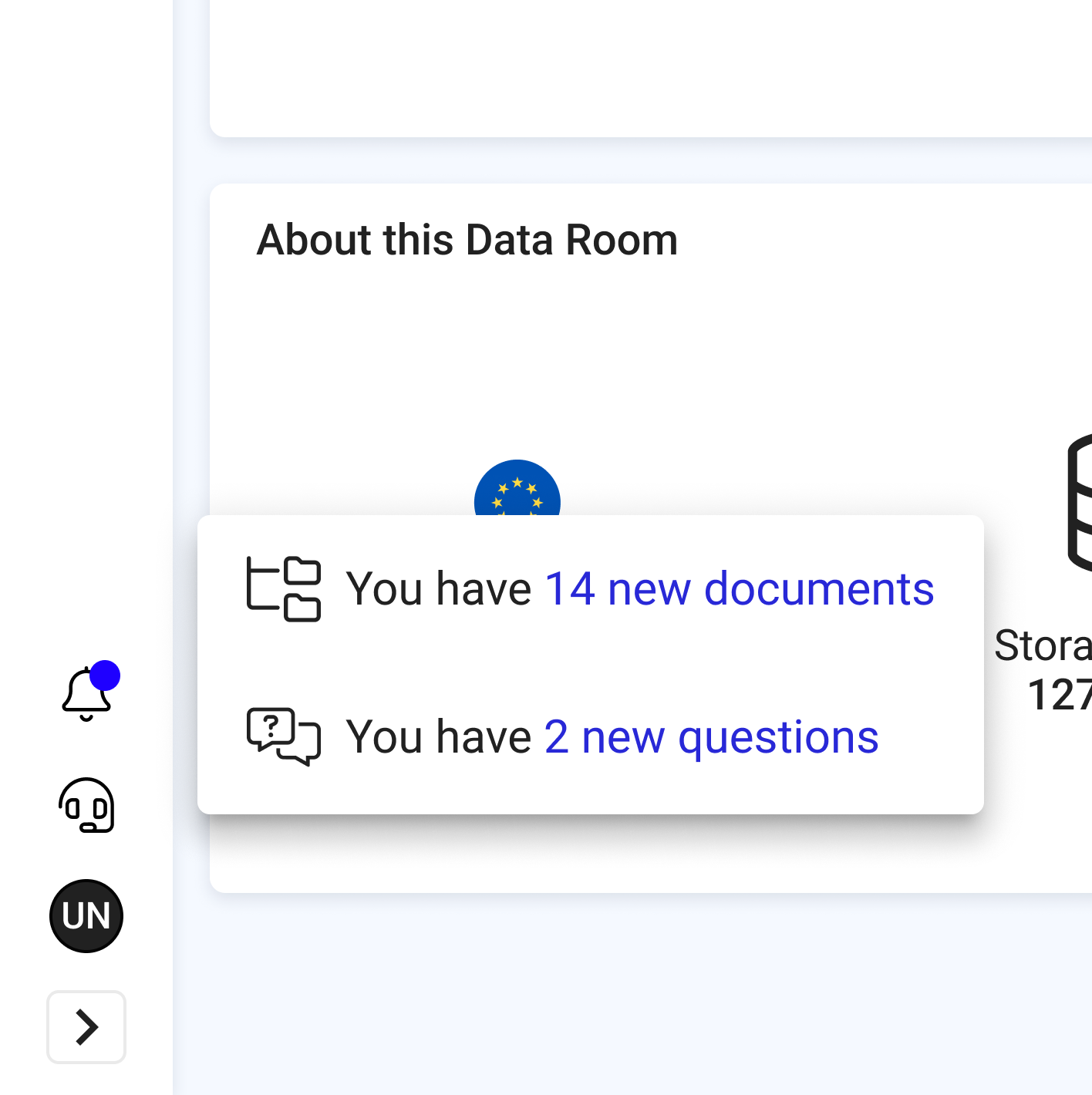 Click Notifications to show all the new documents available. Or when hovering over the notifications, click on "You have ... new questions"
Use the left pane to apply filters. In the middle pane you can download a report with an overview of all the new documents. You can download only the

new documents

since your last login e.g., by using the steps below:

1.
Click Notifications
.
2.
Use the Type filter to make a selection of the available files.
3.
Select all items.
4.
Click Download
.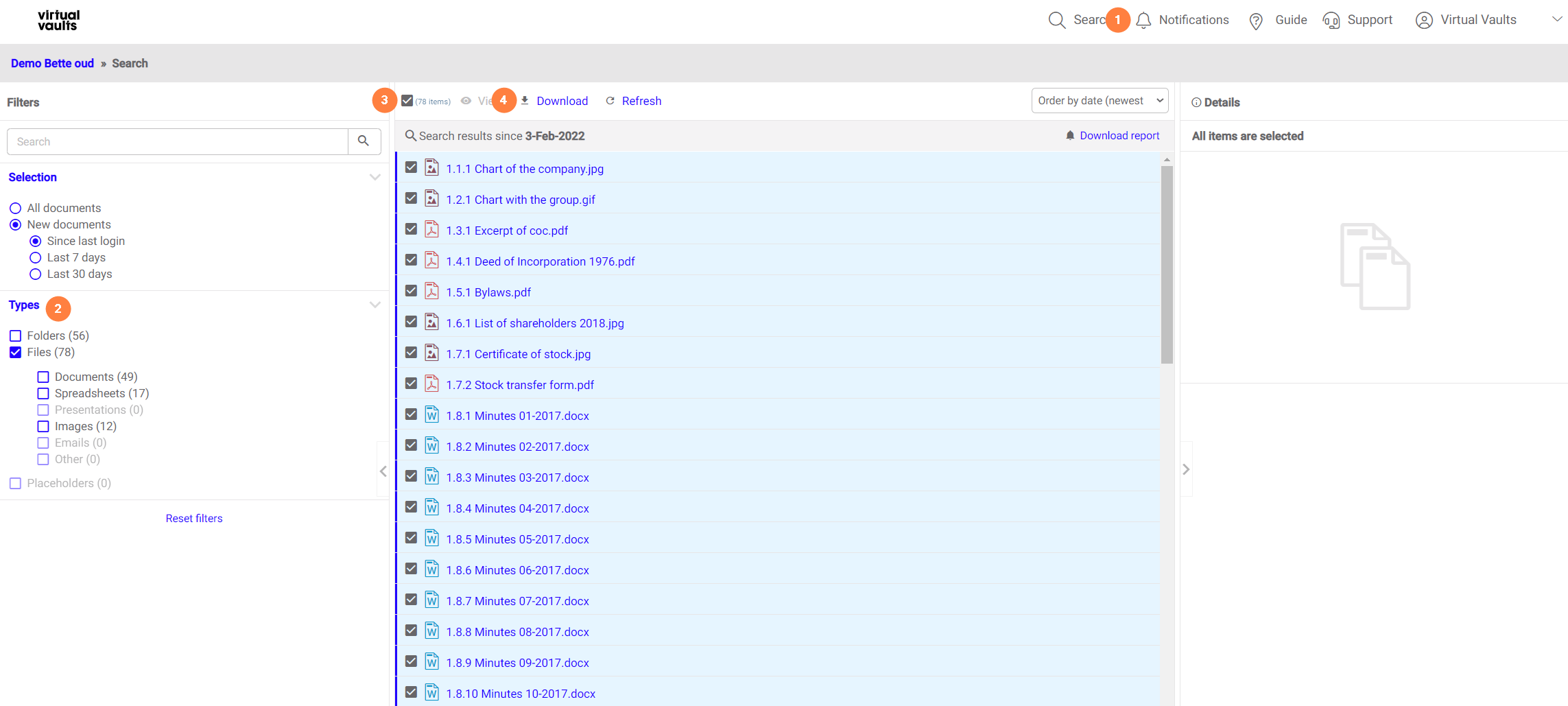 Note: Once you are logged into the Vault, the counter with the amount of new documents will remain visible until 0:00 UTC, and will reset after this time.