All document types can be uploaded to the Vault, but not all file types can be converted. These documents cannot be downloaded as secured PDF or viewed online in the document viewer. The most common document types are supported.
The document types that are supported are: .doc .docx .pdf .ppt .pptx .xls .xlsx .msg .jpeg .jpg .png .tiff .txt
If a document is not converted, users will see the below image when they click on the document in the Vault or directly from a notification email.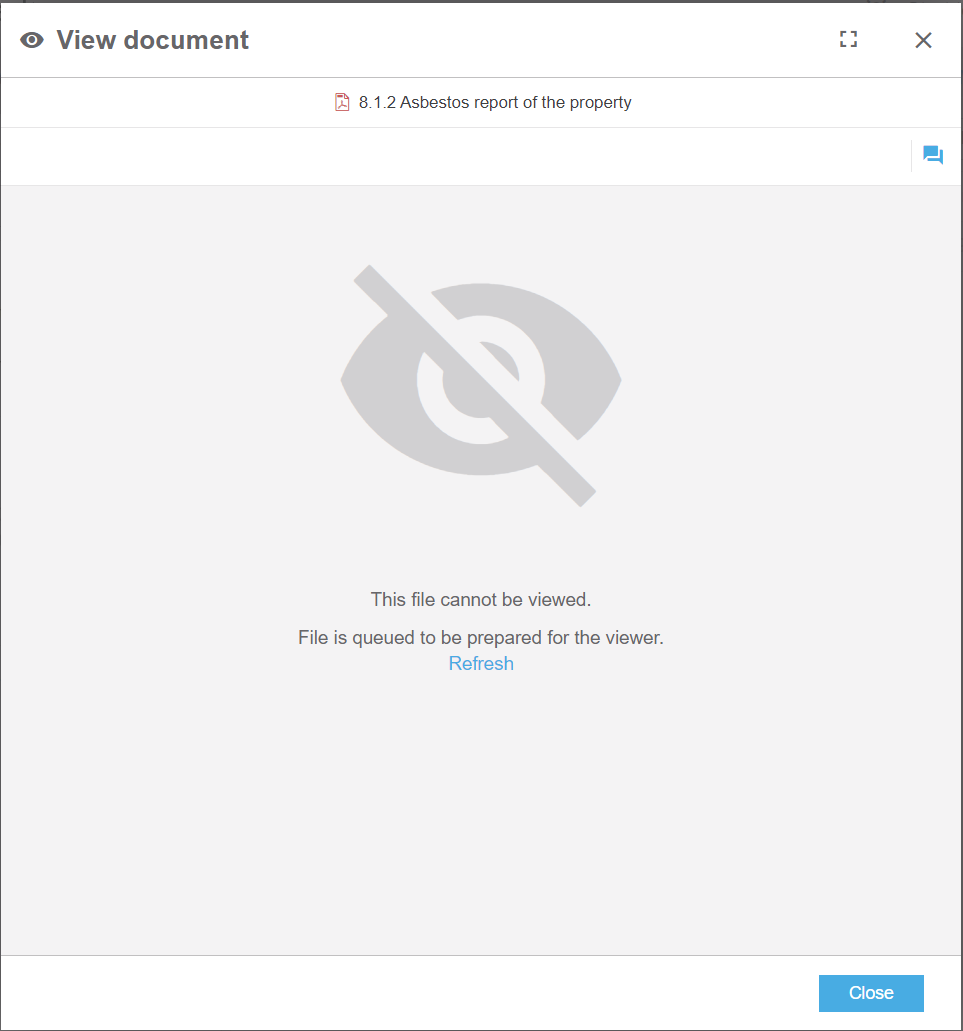 The document types that are not supported by the document viewer are: .zip .dwg .rar .xlsm .xlsb .vsd, FlashPDF, password protected files.
The documents that are not converted correctly are shown in the Unsupported files report available for Vault Admins.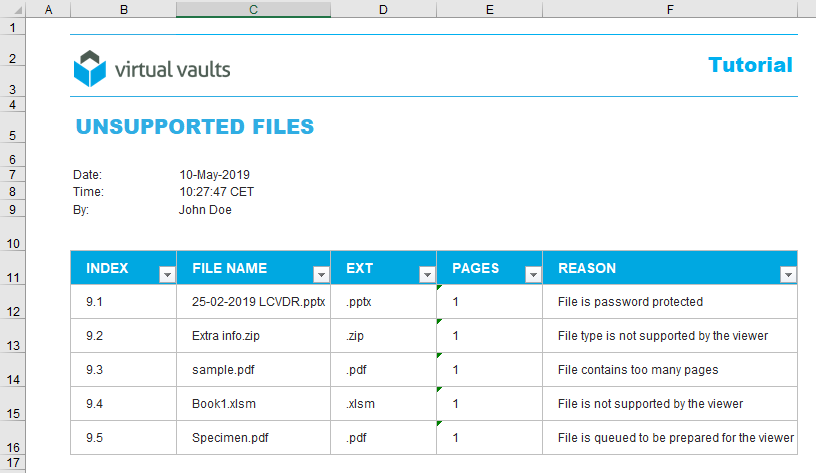 When the file is not converted a grey line is displayed through the document icon.
In the Details pane on the right, the reason is given why a file is not converted. If possible, download the file.

The possible reasons are:
File is queued to be prepared by the viewer
File is currently being prepared for the viewer
File type is not supported by the viewer
File is not supported by the viewer
File contains external data sources
File contains too many pages (more than 1500)
File is too big (bigger than 100 MB)
File is password protected