Import (multiple) answers
How to import multiple answers?
You can use the 'Import answers' feature to extract an Excel sheet and import answers in the Q&A.
To import multiple answers at the same time, use the steps below.
Log in to your Vault and navigate to the Q&A section.
1. Select the Import answers button in the top right corner of the screen.

2. Click on Download template.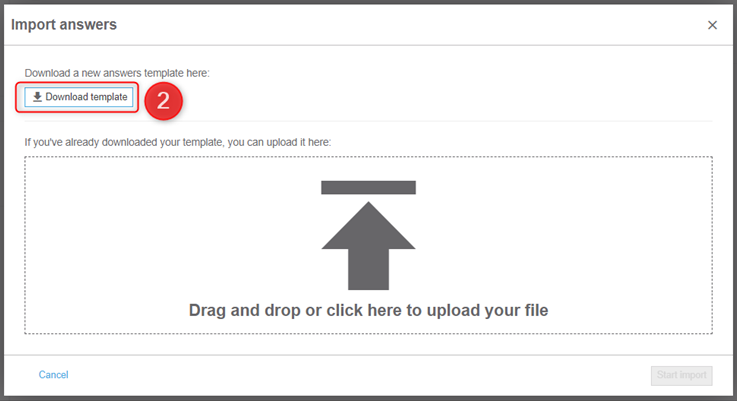 3. Open the file, type your answers in the column Answer and save the file on your computer.

4. Drag and drop or select the file in the Import answer wizard.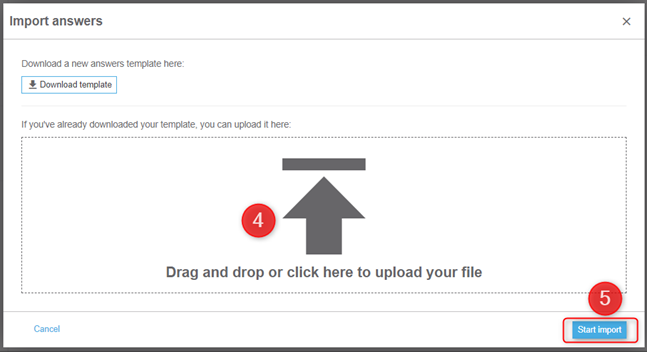 5. Select Start import.