Can I use an old Import answer sheet to upload my answers?
Yes, you can use an older version of the sheet. If an answer is already disclosed, you will see the message in the picture below.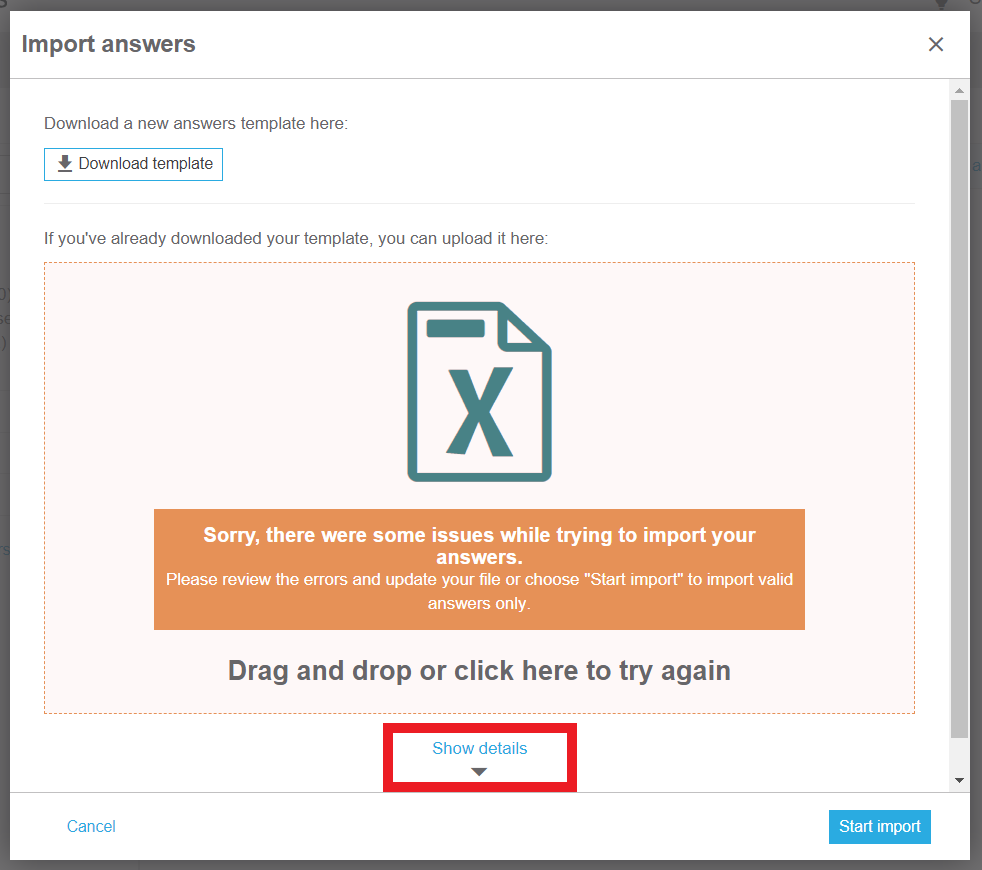 Nonetheless, you can import the valid answers by selecting Start import.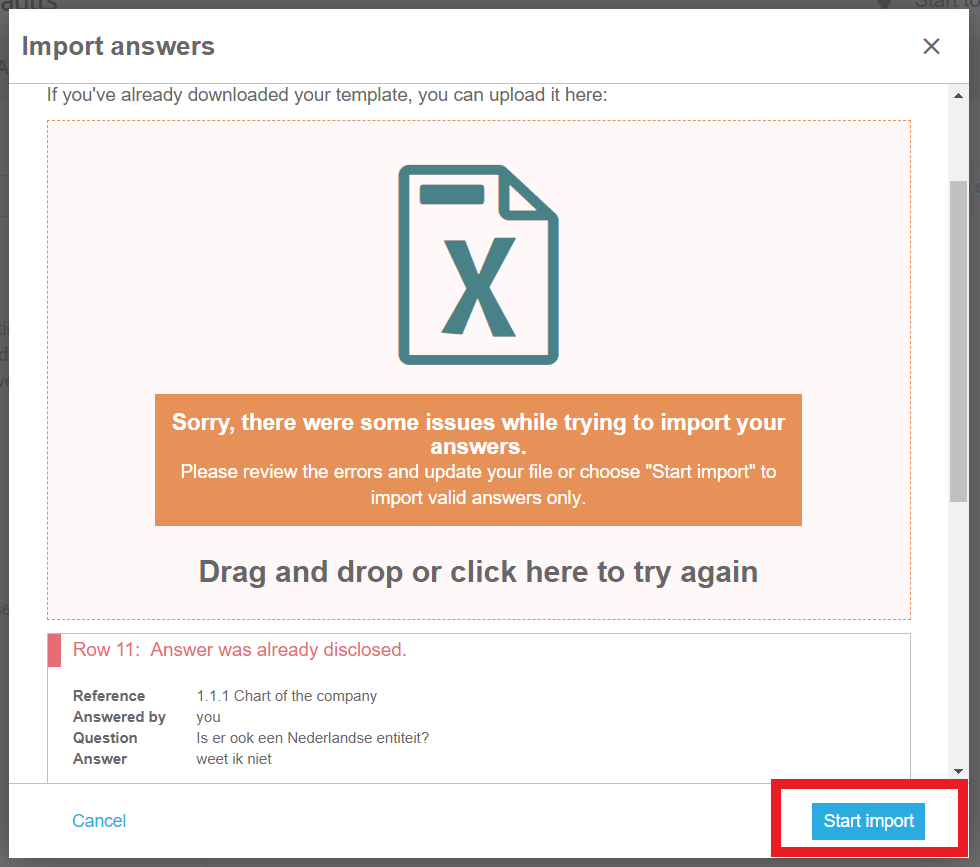 If you are not able to start the import, you can always download a new template and paste the answers in the new sheet.