How to assign a question to multiple Answer Drafters?
You can only assign a question to one Answer Drafter, but that Answer Drafter can assign the question to another Answer Drafter.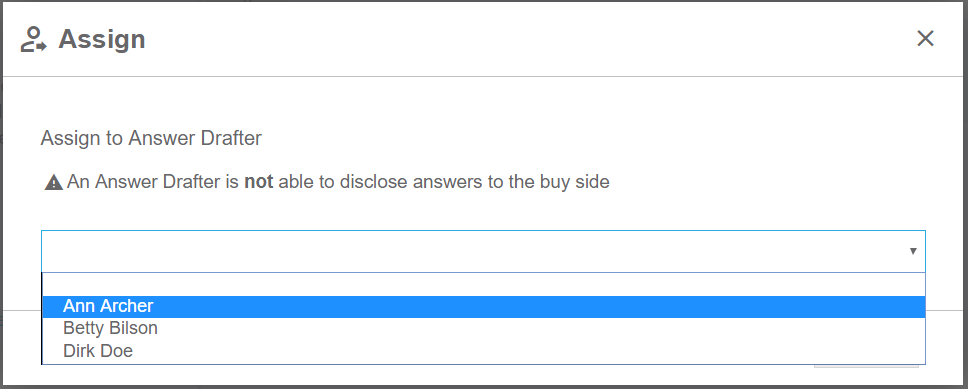 Q&A Tip: If you are unsure about who to assign a question, use the

Q&A chat

to discuss this with your team members. They will always see the question as long as they have access to the reference.