In the documents tab you will see a button Mass download in the grey bar. If you have the permission to (mass) download documents, you will be able to download all documents there. Your download will start directly in your browser.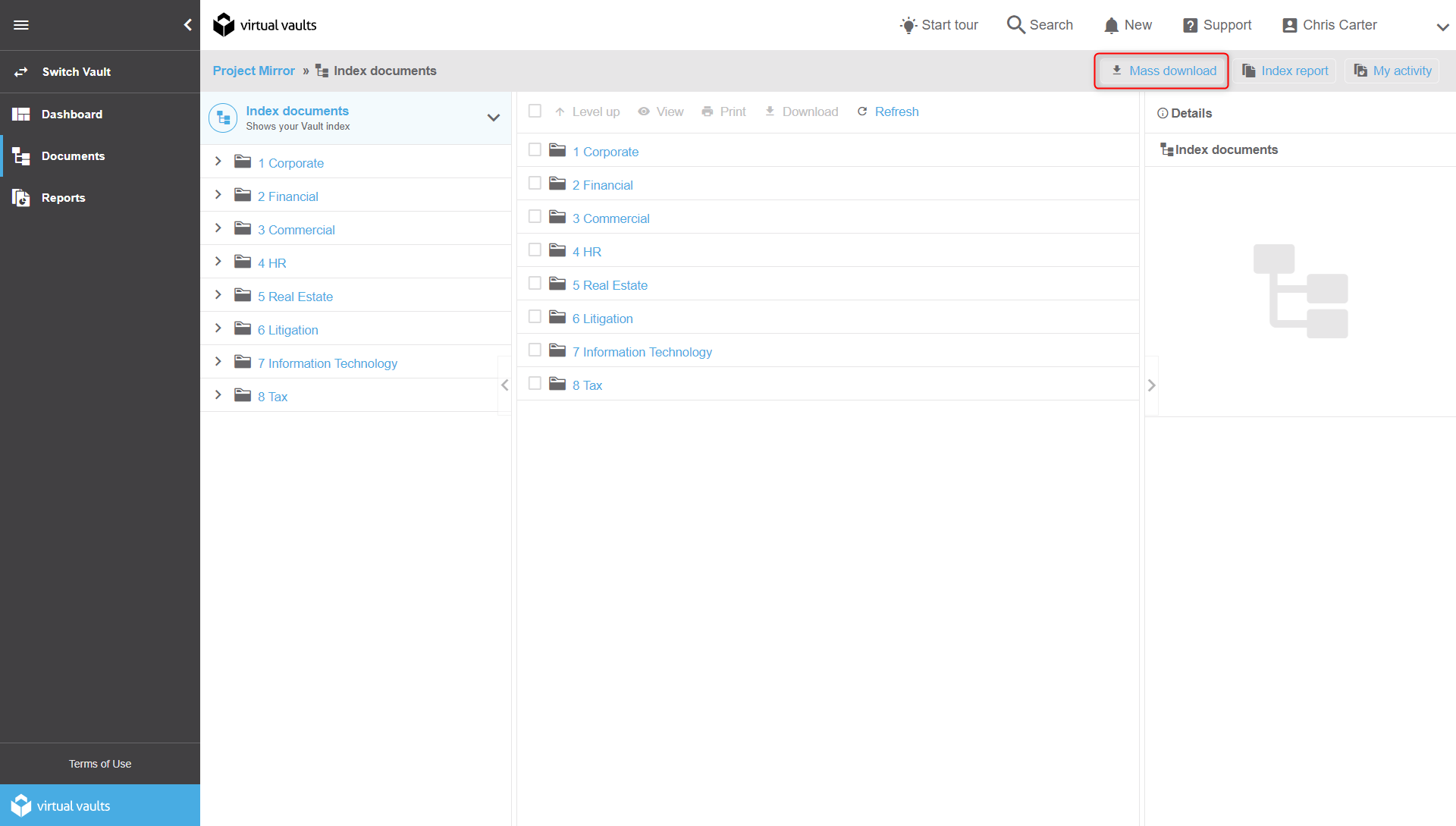 If you would like to only download the new documents since your last login or from a specified period:
Step 1: Navigate to New;
Step 2: Use the filters to make a selection;
Step 3: Select all items;
Step 4: Select Download. The download will immediately start in your browser.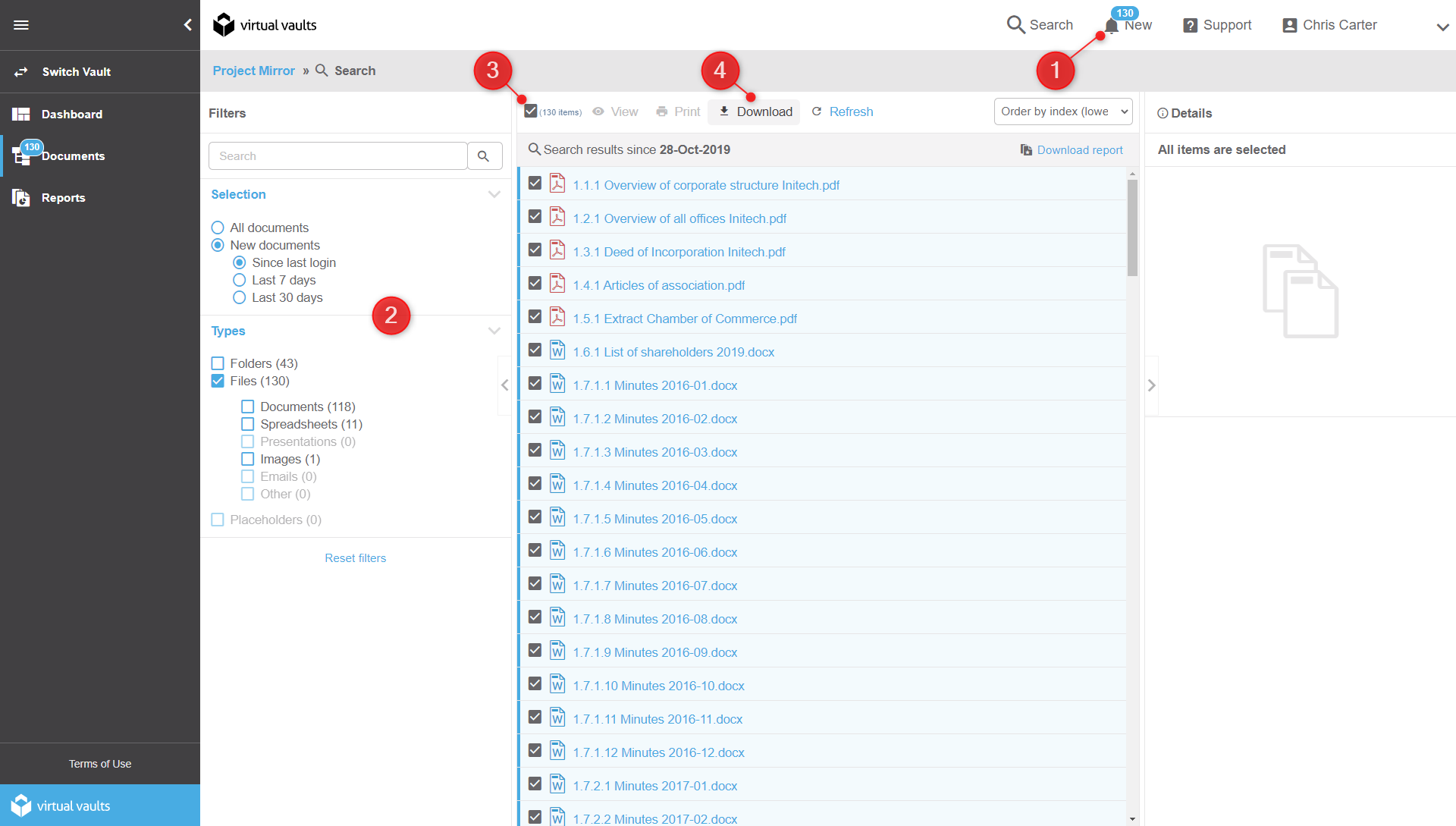 Click here to read the frequently asked questions about the mass download feature.