Multi Factor Authentication (MFA) is an extra layer of security of your user account. We want to prevent that a hacker can login using your credentials.
A study by Microsoft shows that Multi Factor Authentication can block over 99,9% of account compromise attacks. You can read the full article on Microsoft's website here.
The second layer in MFA means a hacker would need to steal your password along with your phone in order to access your account.
As a user you can choose to use between three authentication methods to receive the required confirmation code: via an authenticator app (recommended), an SMS message or a phone call.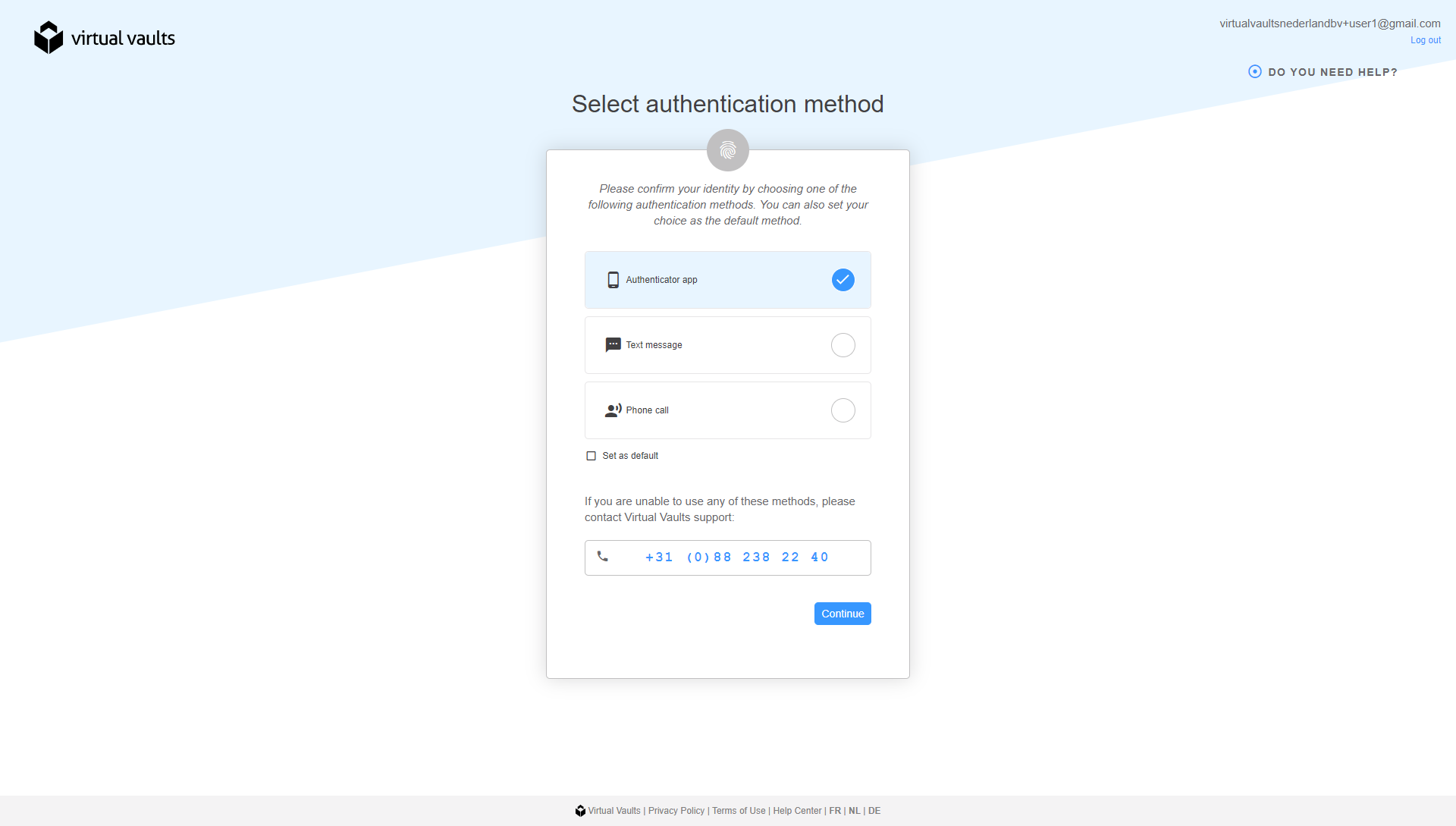 We demand MFA if you want to login on a new device. That is how we help you to stay secure. Once a device has been registered a new MFA-request will not pop up again. This is the default setting.
Vault Admins can change the security level in My Virtual Vaults from the default setting to strict. This means that users are required to authenticate via mobile phone on a daily basis.