Permissions report (Admins)
How to use the Permissions report?
The Permissions report is an Excel file, which shows all set of content permissions (folders, documents and placeholders) of the Vault for all roles.
The report has a filter in the top row. With this filter you can quickly sort by document type, for example.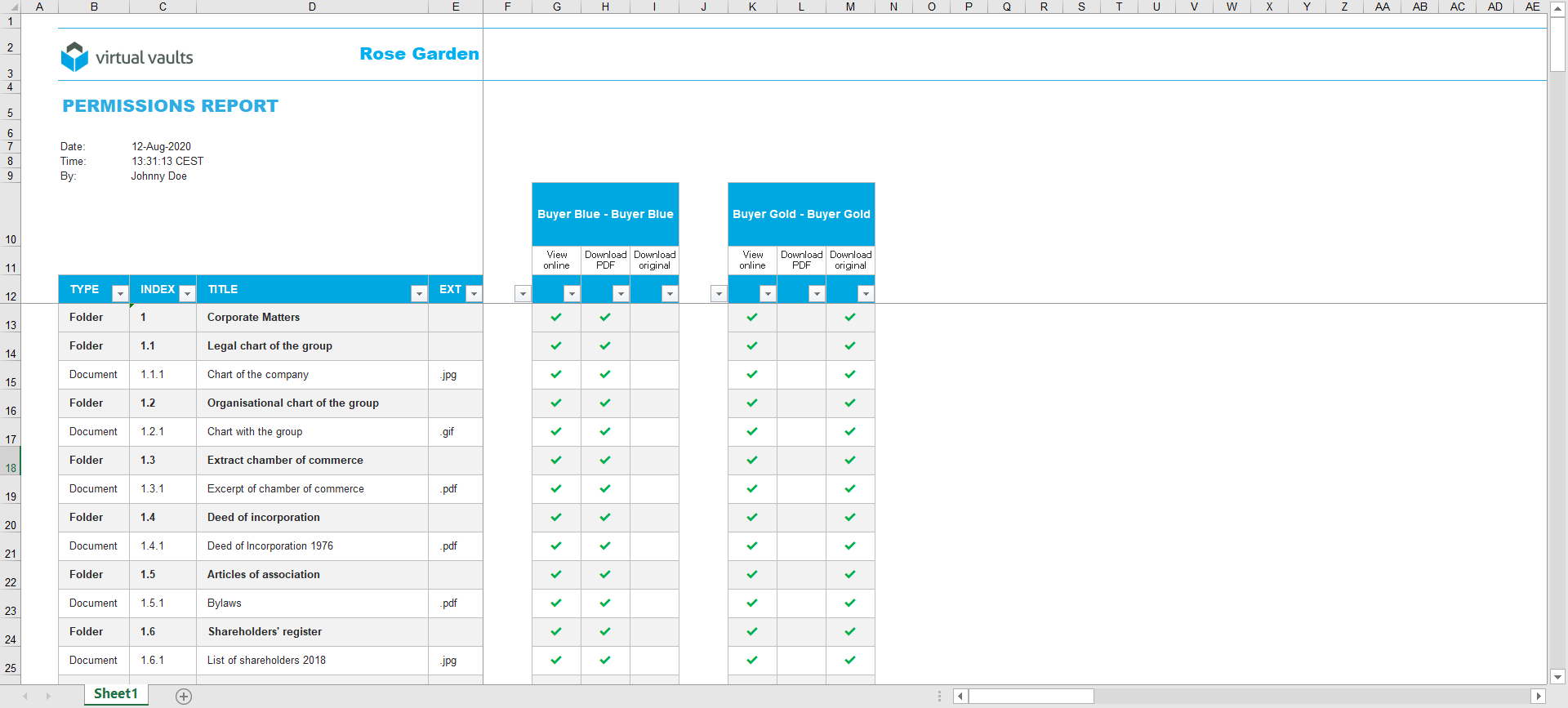 It is also possible to make a specific selection before you generate the report. This allows you to make a comparison of certain roles.