The date and time of your computer are not set to the actual time. Adjust the time settings to the actual time in your current timezone.
Step 1: Use the right mouse button on your date and time.
Step 2: Select Adjust date/time;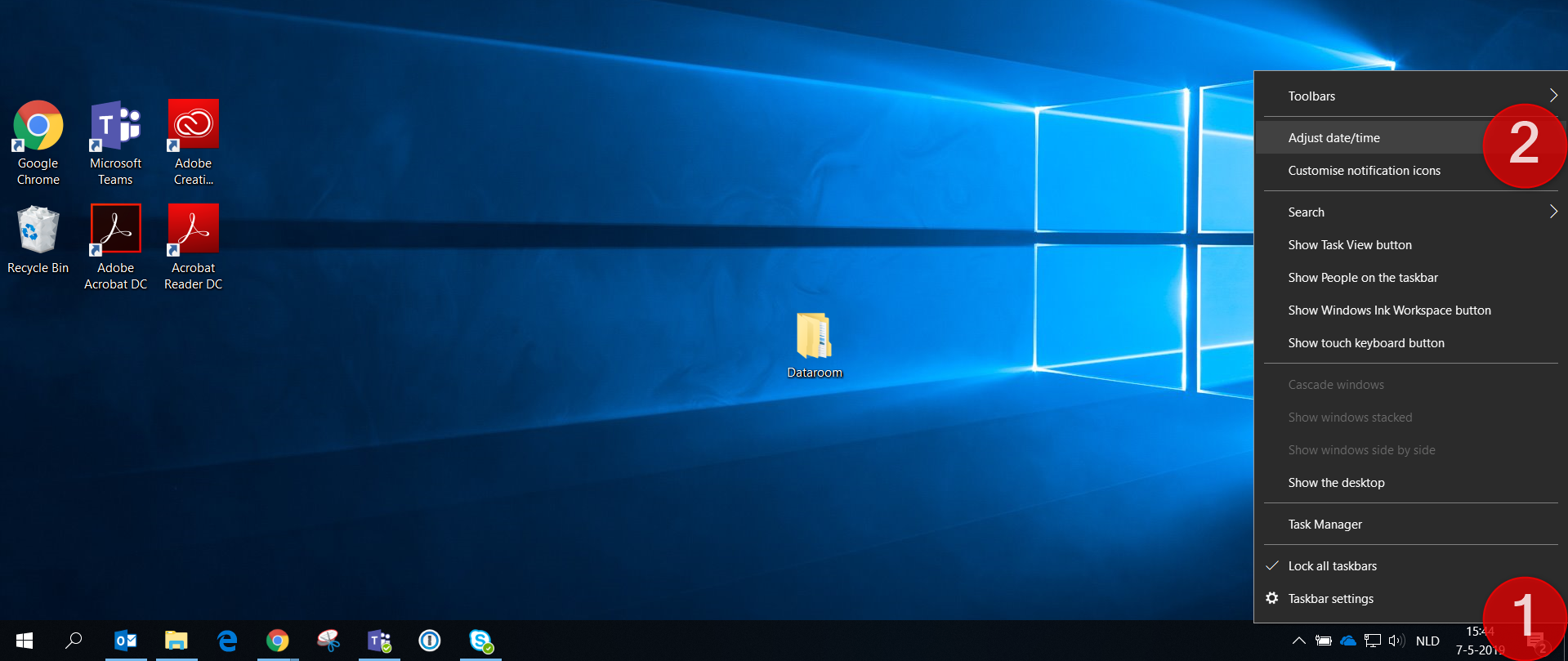 Step 3: Set your time and time zone automatically.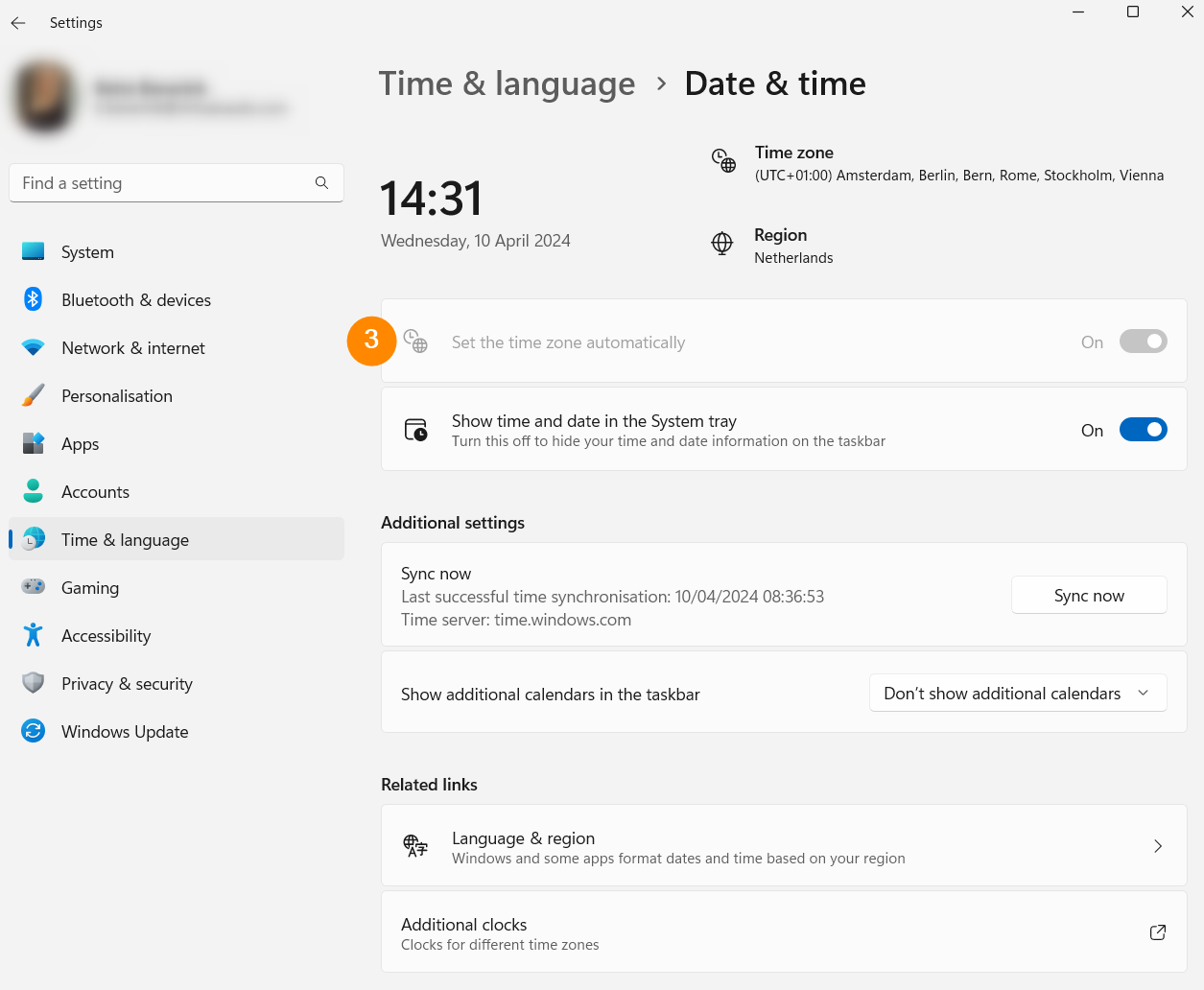 When you are not able to change your settings, contact your IT-administrator.