Insights is a tile on the Vault dashboard and a menu item in the navigation bar where Vault Admins can quickly get a glance of the activities by external users in their Vault.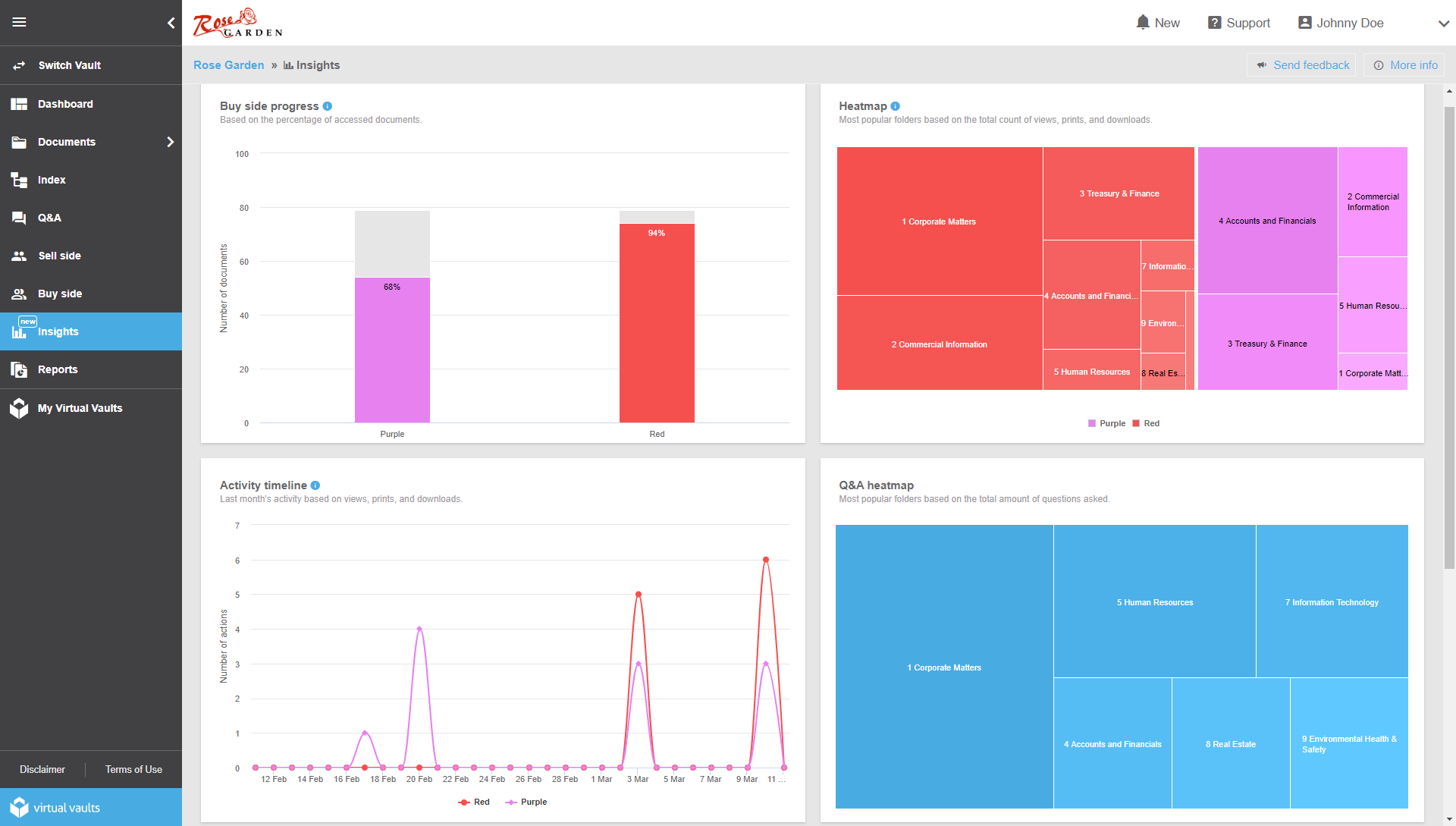 Buy side progress: displays a bar chart with the percentage of accessed (view, print, or download) documents by a certain buyer group. Clicking on the chart will show the index of the Vault with the percentages of accessed documents. From there you can dive deeper into which role or user has accessed which documents.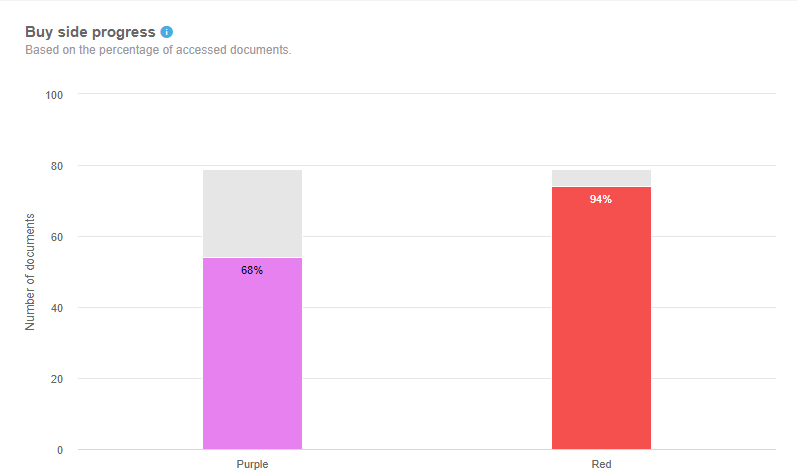 Heatmap: displays a tree map with the most popular folders in the Vault based on the total count of all activity (views, prints and downloads) by buyer groups. Clicking on the map will show a compare based on the index. Here it is possible to choose a different setting (most active per group, or most active per folder).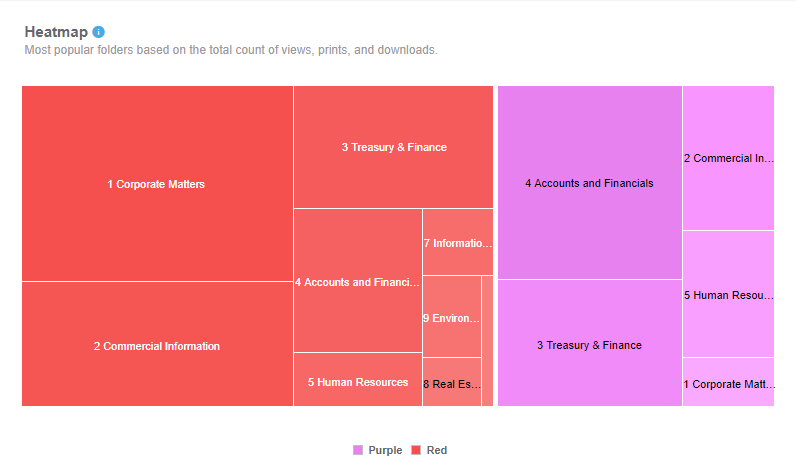 Activity timeline: displays the last month's activity of the buyer groups based on views, prints and downloads. Clicking on the timeline will enable you to change the time span, select a certain group or role, and exclude certain actions (view, print, download).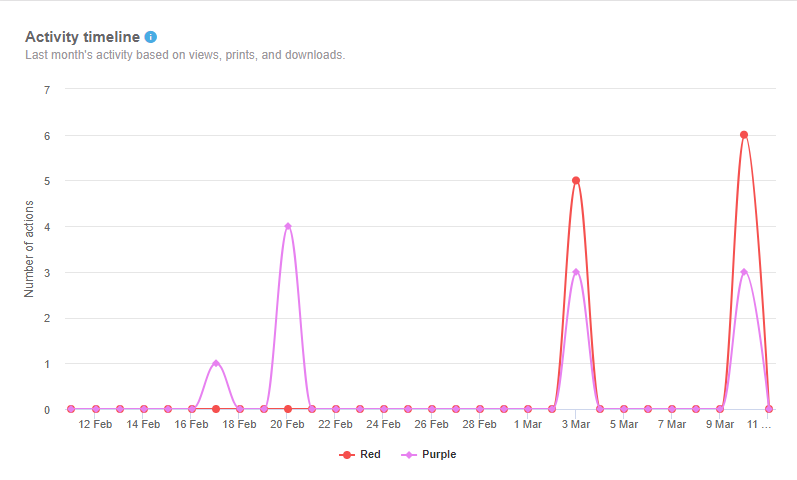 Q&A heatmap: displays a tree map of the folders with the most question references on questions in the Q&A.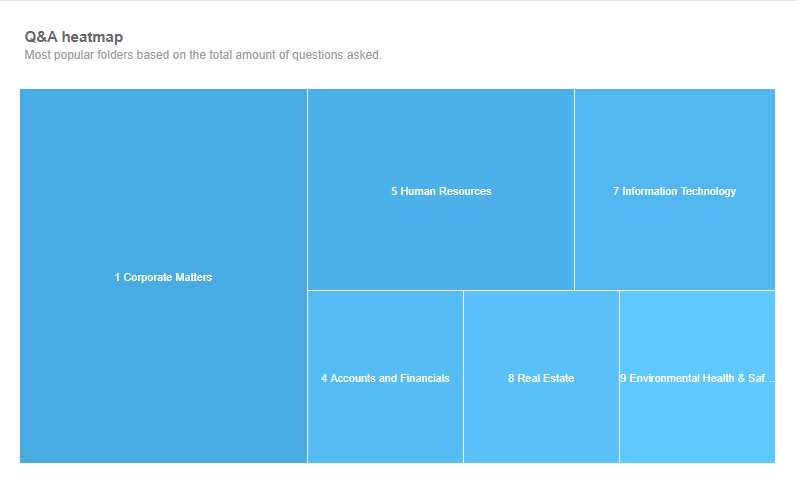 Top 10 Q&A references: displays the top 10 question references (folder or document) in the Q&A.