Insights is a tile on the Vault dashboard and a menu item in the navigation bar where Vault Admins can quickly get a glance of the activities by external users in their Vault.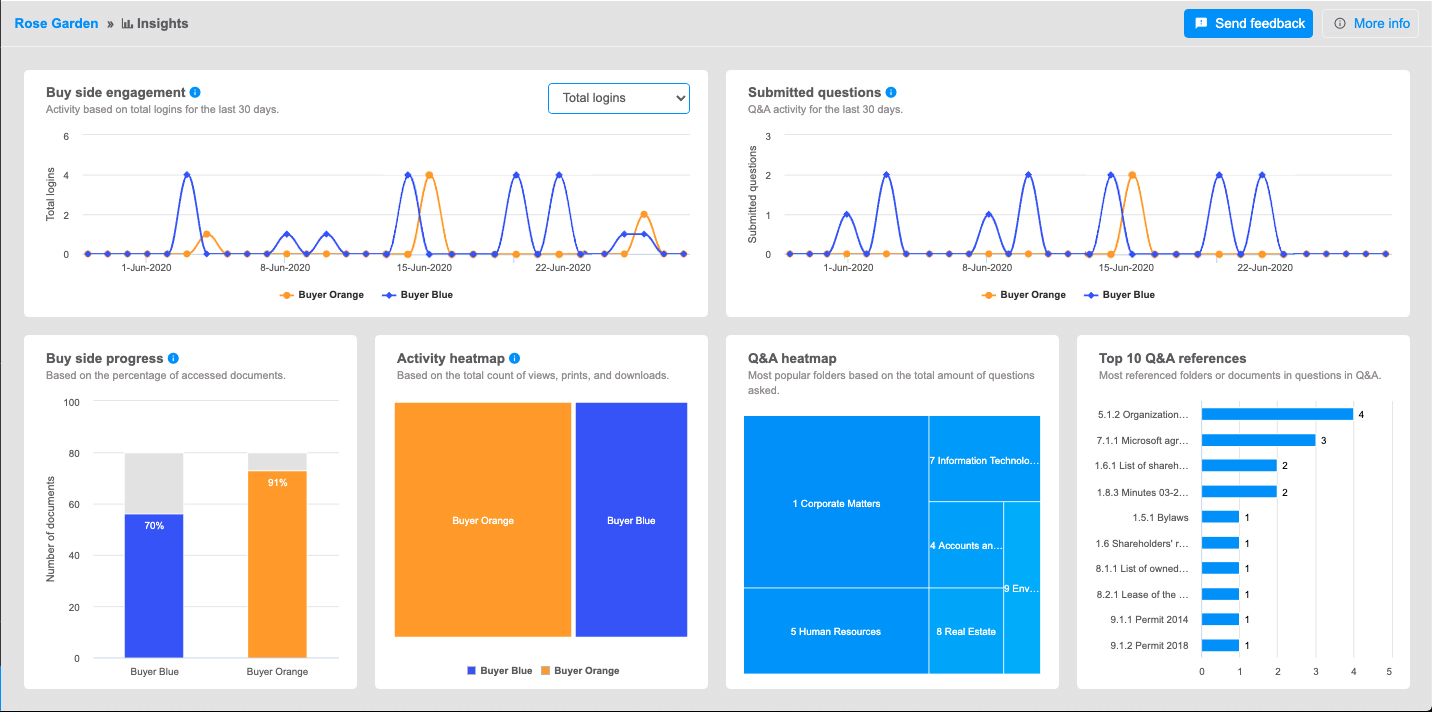 Insights contains several charts:
Buy side engagement: Activity based on logins for the last 30 days.
Buy side progress: Based on the percentage of accessed documents.
Activity heatmap: Based on the total count of views and downloads.
Submitted questions: Q&A activity for the last 30 days.
Q&A heatmap: Most popular folders based on the total amount of questions asked.
Top 10 Q&A references: Most referenced folders or documents in questions in Q&A.