Change data room plan
How to edit your data room plan
A Vault starts with a chosen initial subscription plan. There are several options for editing the subscription:

Upgrade the term in your current subscription


The subscription term can be upgraded, if the current term is not sufficient. The changes will be of direct effect.

Shorten the renewal term


The subscription will always renew itself with the same duration as the current term. It is possible to choose a shorter renewal term. Keep in mind this won't be of effect immediately, but from the first renewal.

Upgrade your team size


If the maximum team size has been reached and more sell side users are needed, you can upgrade your team size. Once again, these changes are off immediate effect.
Be aware that a Vault can have an unlimited number of guest users (buy side) and that upgrading the team size is only necessary if additional Admin users on the sell side are needed.
1. Go to My Virtual Vaults and find your project. Click the Three dots and select Subscription details.

2. The current plan and billing information can be found here. Click Edit to make changes to your subscription.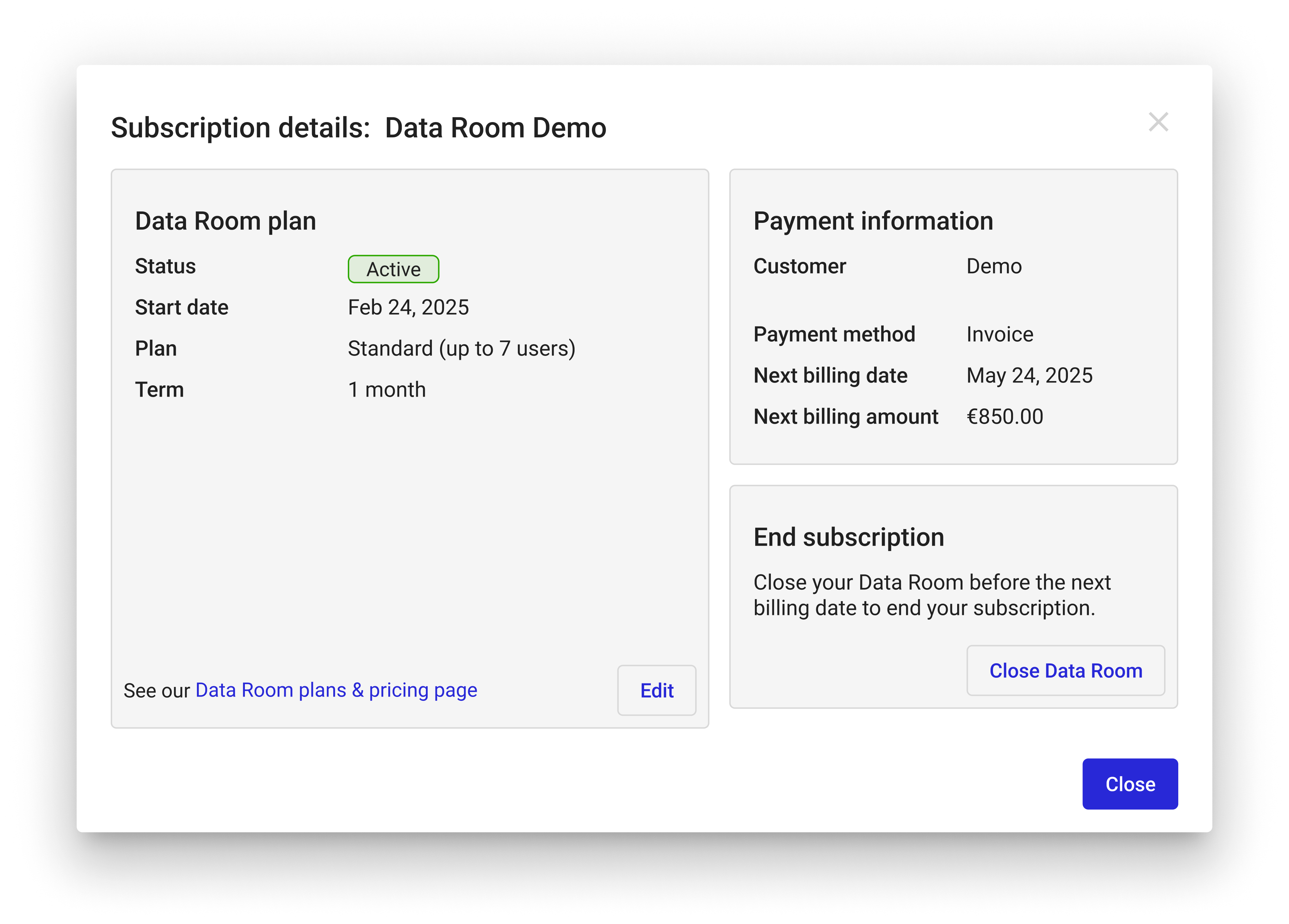 3. The current plan is highlighted. Choose the new preferred team size and the duration of the term here. Click Save to apply the changes.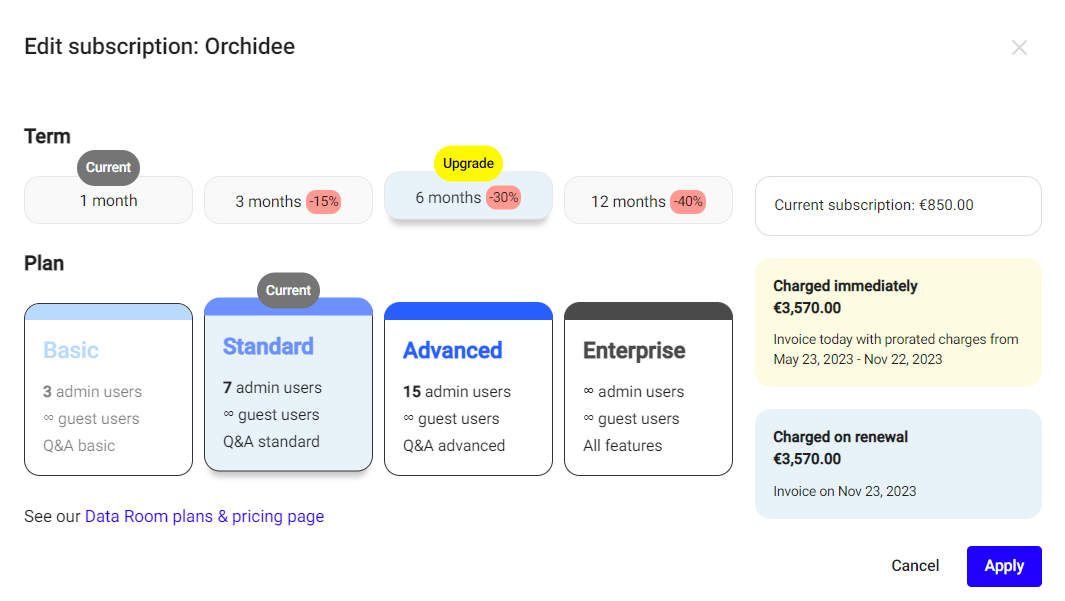 Please be aware of the following:
When upgrading the subscription term, the changes will take effect immediately. A new invoice will be sent out, together with a credit invoice for any unused days from your current term.

When upgrading the team size, the changes will take effect immediately and will be charged prorated.

Selecting a shorter term changes the duration for the renewal term and not the current term.

To decrease the size of your team, please contact Customer Success.