Upgrade plan
How to upgrade your plan?
If you've reached the maximum team size in your Vault, you can upgrade your plan to invite more sell side users. Also the length of your subscription term can be extended if you know you will use your Vault for a longer amount of time.

Be aware that you have unlimited number of Guest users (Buy side) and that you will only need to upgrade your plan if you need additional users in your sell side team.
To upgrade your subscription plan, use the steps below:

Warning: You can't change your subscription plan if you are still in a trial period.
Login to your Vault, and navigate to the Sell side.
1. In the top right corner of your screen, click on Upgrade plan.

2. You will be redirected to My Virtual Vaults in which your subscription details will be displayed. In here, you will see your current plan and billing information.
By clicking on Edit you will get the option to change your team size and subscription term.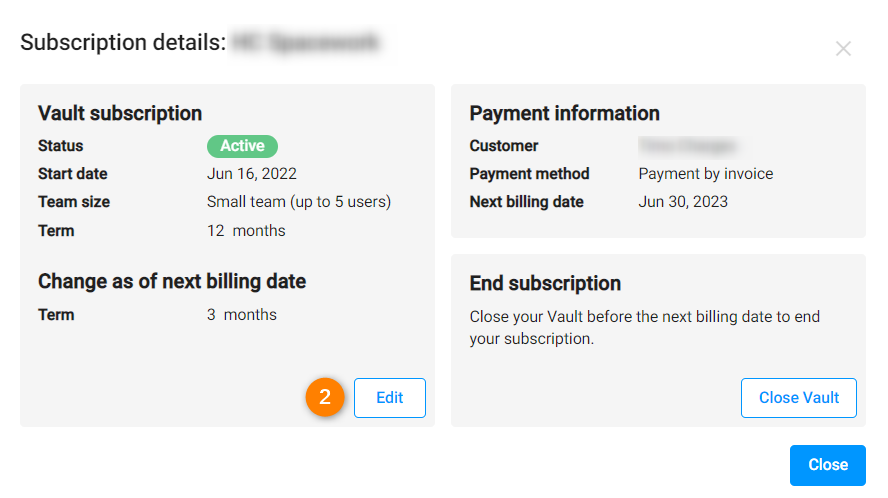 3. You can upgrade your team size and if it is required, you can also change the length of your subscription plan.
In the overview you will see your current plan and options to change it to. After you made your changes you can click on "Save".

Please be aware of the following:

When upgrading your team size or length of your term, the changes will take effect immediately and are charged prorated.

When you shorten the length of your term, the changes will only take effect upon renewal.