As a Q&A Admin you will land in the Q&A dashboard with the following view: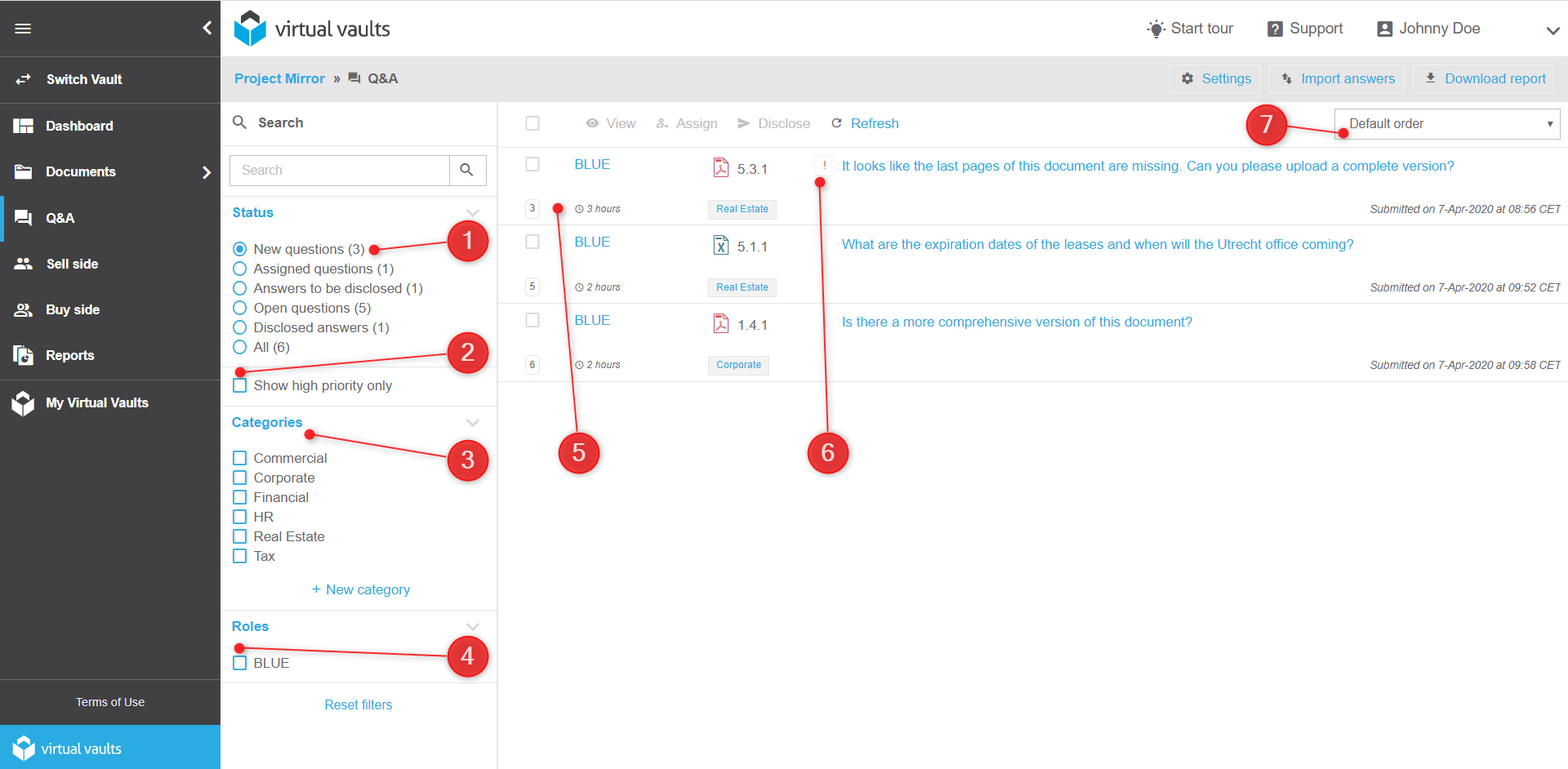 1: New questions. All submitted questions that have no (drafted) answer or have not been assigned to an Answer Drafter.
You can choose to select another viewpoint. Open questions gives you a clear overview of all questions that have no disclosed answer.
2: Show high priority.
3: Show Categories.
4: Roles.
5: Time open.
6: High priority.
7: Default order.