How to set permissions per document or folder?
You can set permissions on one specific document or folder in your Vault.
To set permissions on one specific document or folder, use the steps below.
Note: When a folder or document is added, documents will inherit the permissions from its parent folder, unless a different option is selected.
1. Log in to your Vault, navigate to the role you want to set permissions for, and click on the Set permissions button.
2. Select Custom and click on the View online icon next to the highest parent level of the subfolders or documents you want to grant access to.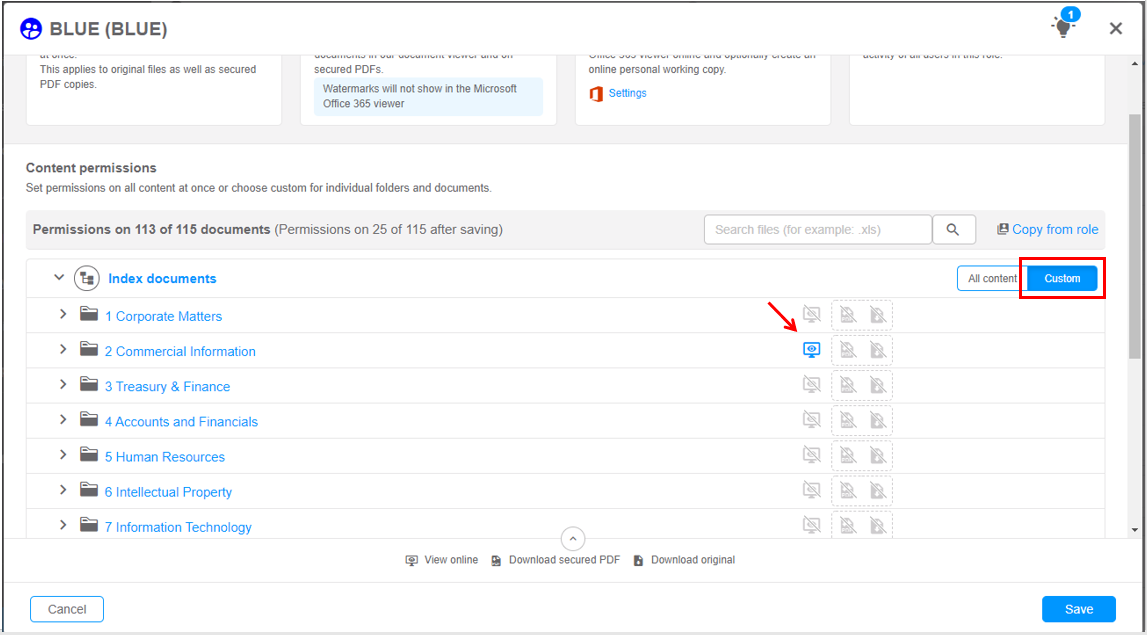 3. Click on the drop down menu, next to the parent folder, and disable the access to the subfolders and/or documents that you don't want to grant access to. Be aware that a warning sign will appear in all folders/documents with deviating permissions.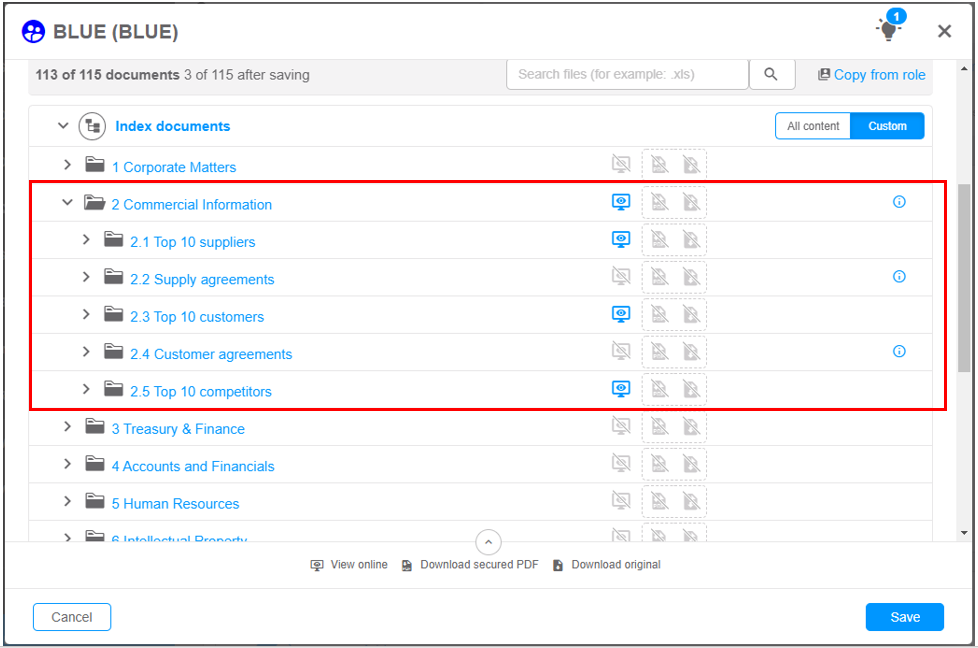 In this scenario, subfolders 2.1, 2.3 and 2.5 need to be visible for the role Blue. Since the path to the folder needs to be accessible, folder 2 needs to be accessible too. Folder 2 and folders 2.2 and 2.4 have deviating permissions from its parent level. That is why these folders show a warning sign.
4. Click on Save to finalize the action.
Roles
&
P
ermissions Tip: When setting custom permissions you can search for specific files and folders.