You can set permissions on one specific document or folder, you need to make sure that the path to the document is also accessible.
A quick way to set valid permissions, is to click on the View online icon next to the highest parent level, and to disable access on the folders and/or documents that you don't want to give access to. Click here to read about the warning triangle that indicates deviating permissions.
When a folder or document is added, the default behavior is that the permission is inherited from its parent folder.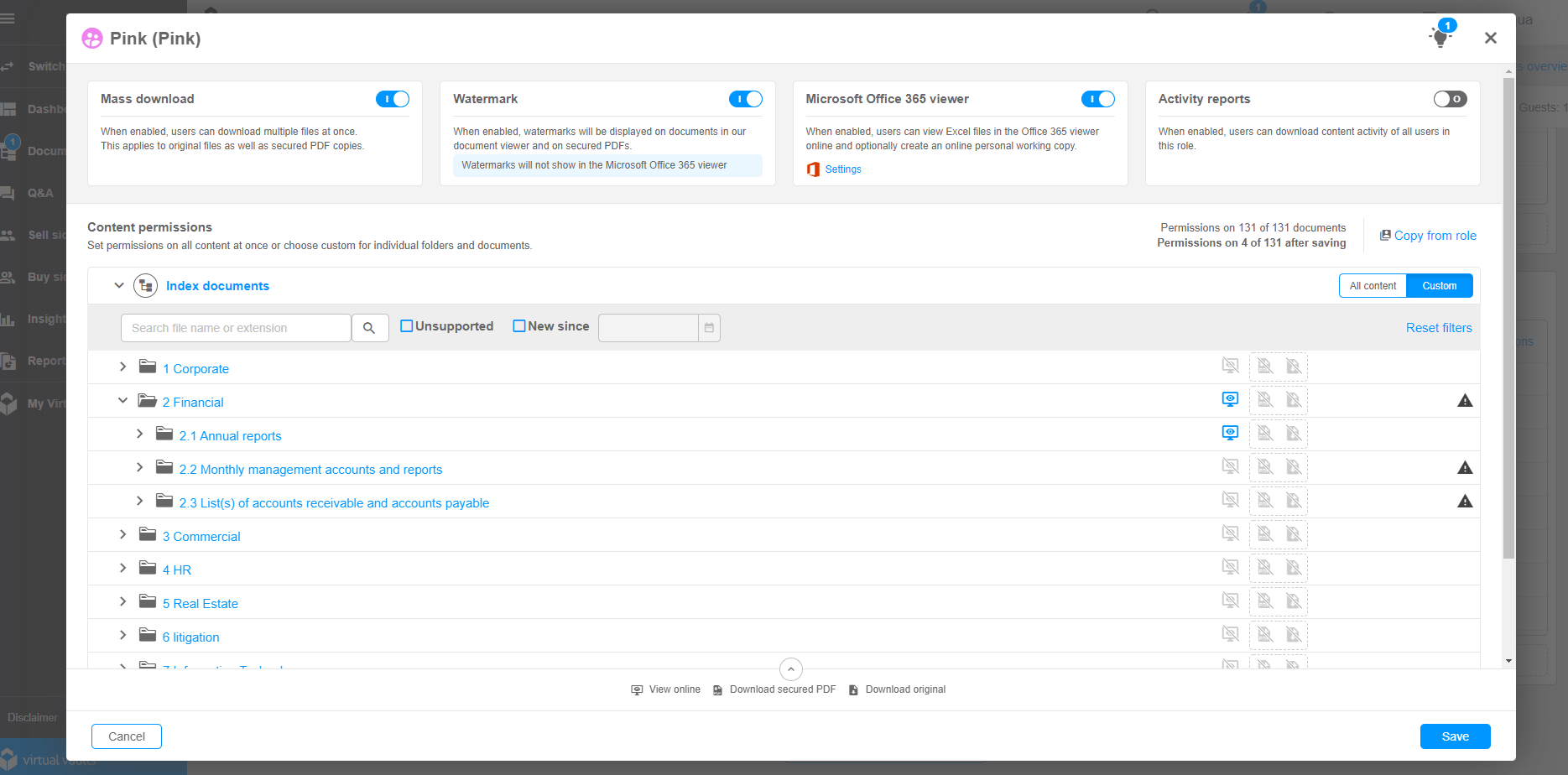 In this example the subfolder 2.1 Annual reports is the only folder that needs to be visible for the role Pink. To grant permissions folder 2 needs to be accessible too. Folder 2 and folders 2.2 and 2.3 have deviating permissions from its parent level. That is why these folders show a warning triangle.
When setting custom permissions you can search the files and folders. If you would like to give original download permissions on all Excel documents, you will only have to search .xls to see and edit the permissions of the complete list of Excels. You can also filter 'Unsupported' files or all the new documentation since a specific date.