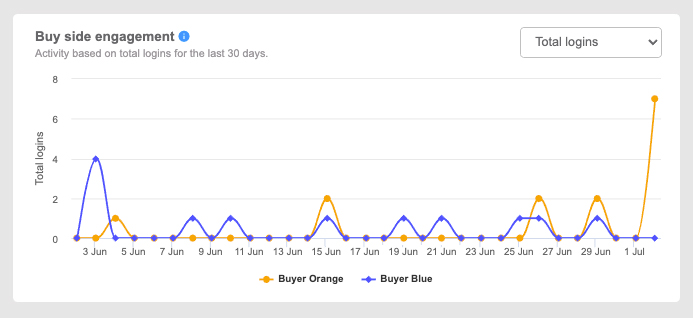 The buy side engagement insight displays a timeline with the activity of the buyer groups based on the total logins of the last 30 days.
In the dropdown menu in the top right you can select another graph (logins, login time, document activity and unique users).
Clicking on the timeline will display all the charts of the buy side engagement and will enable you to change the time span, select a certain group or role, and exclude certain actions (views or downloads).