Close your Vault
How to close the Vault?
Deal closed? Then it's time to close the Vault too. We strongly advise to archive the Vault on USB before closing it. If a Vault has been closed, data will be removed permanently from our servers after 30 days. Please note that only Vault Admins can close Vaults.
1.
Navigate to the project and c
lick the three dots in the top right corner of the Vault tile.

2.
Select Close Vault from the drop down menu.
3. Choose to Close immediately or Choose closing date and time.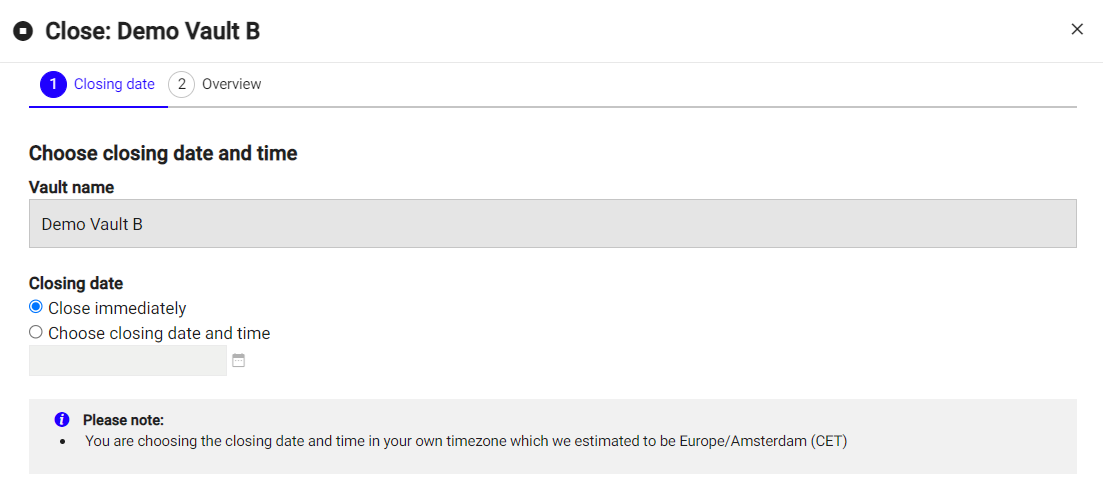 4. Click Next and the data room will be closed immediately and will not renew its subscription.