Open the archive (Windows)
How to open your archive's zip file (Windows)?
To open your zip file in a Windows device, use the steps below.
1. If you received a closing USB, enter the USB in your flash drive. Otherwise, download the zip file from our platform.
2. Drag the self extracting zip file to your Desktop.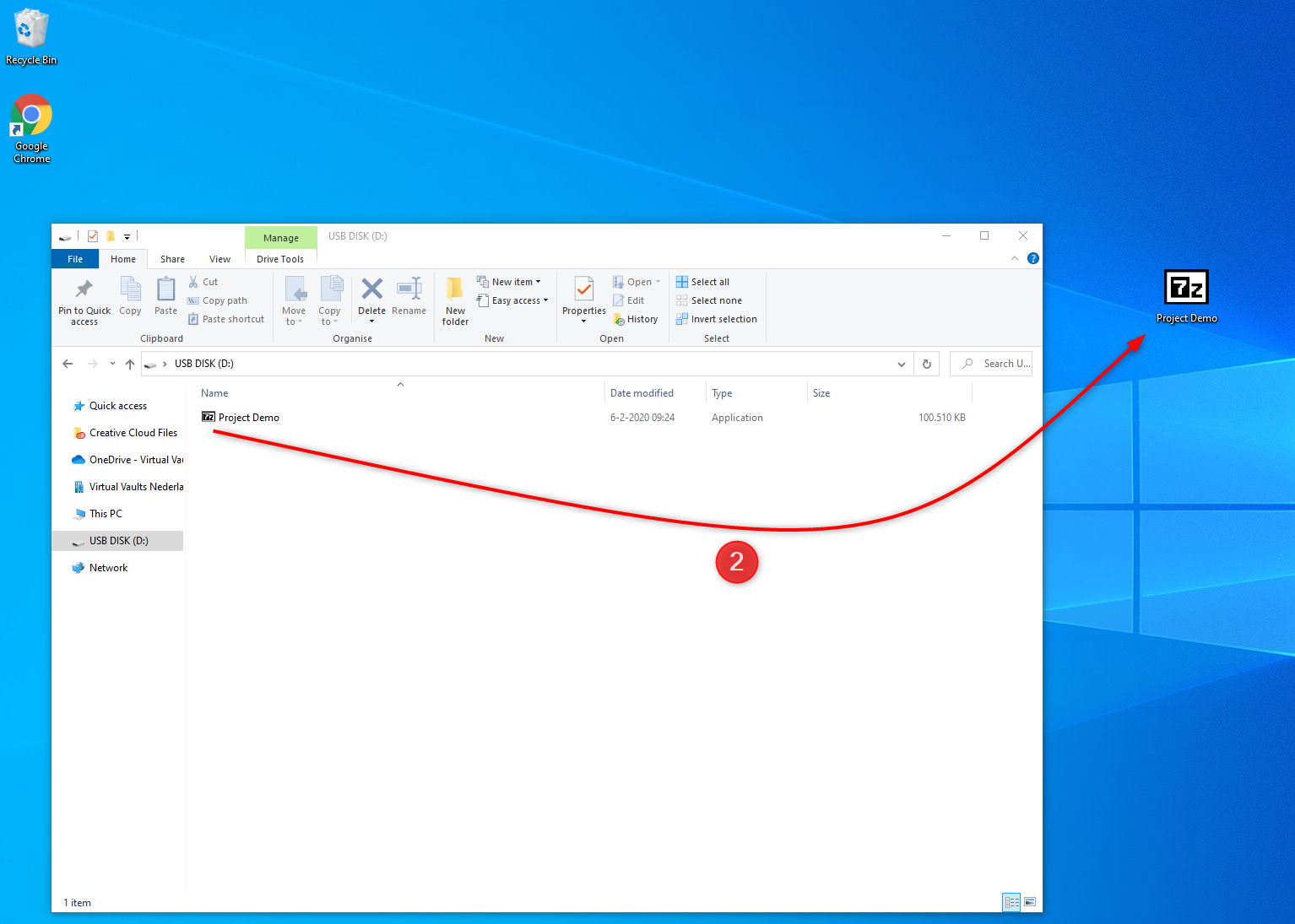 3. Double-click on the self extracting zip file;
4. Select Extract.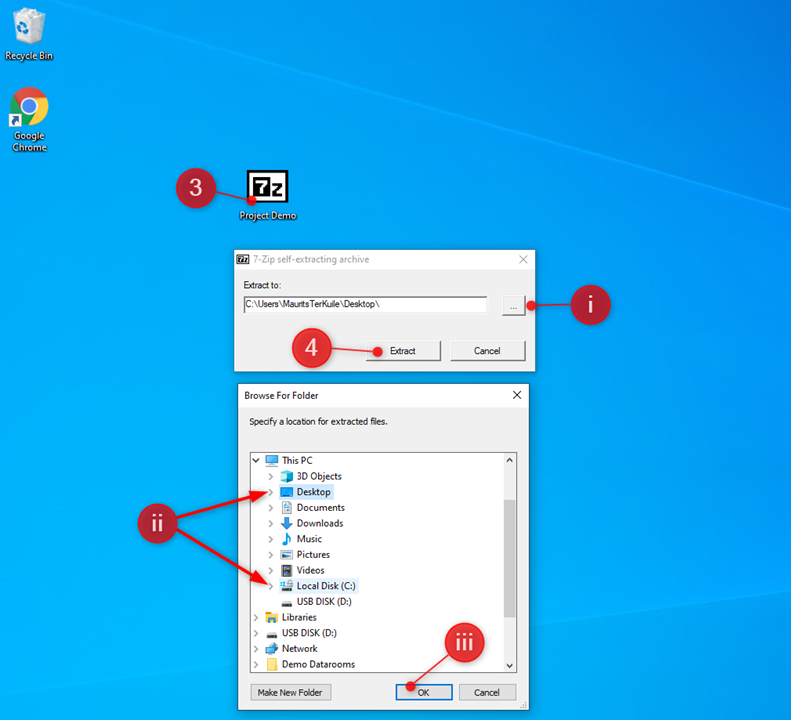 Archive Tip
: We advised you to extract the file in your Desktop.
If you would like to select a shorter folder path, follow these steps
:
i: Select the ... icon
ii: Choose your Local Disk (C:)
iii: Select OK.
5. Paste the decryption key you will find in the email you have received from support@virtualvaults.com in the password pop up screen.
6. Select OK. The self extracting zip file will extract.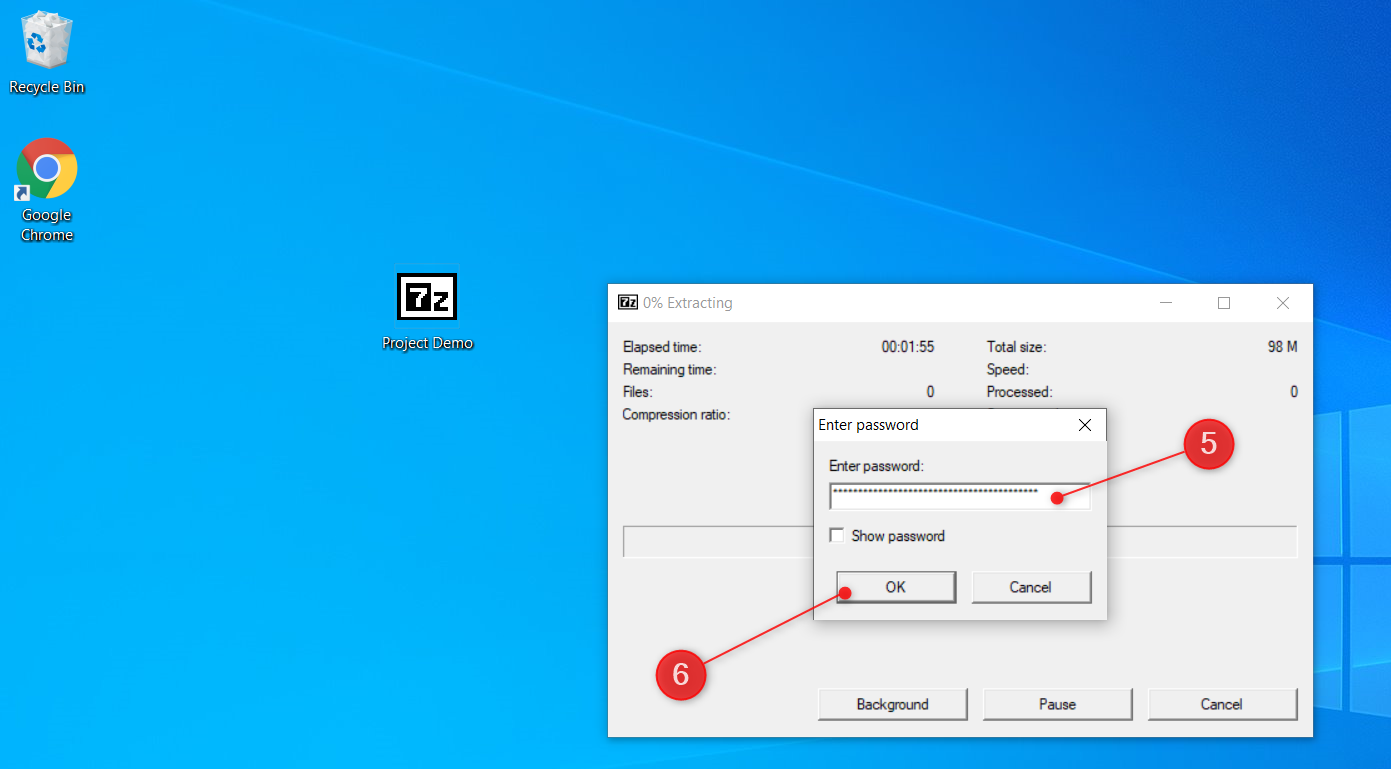 7. Navigate to your Desktop (or location where you decided to extract the file) where you will find the extracted folder named 'USB' with the content and reports of the Vault.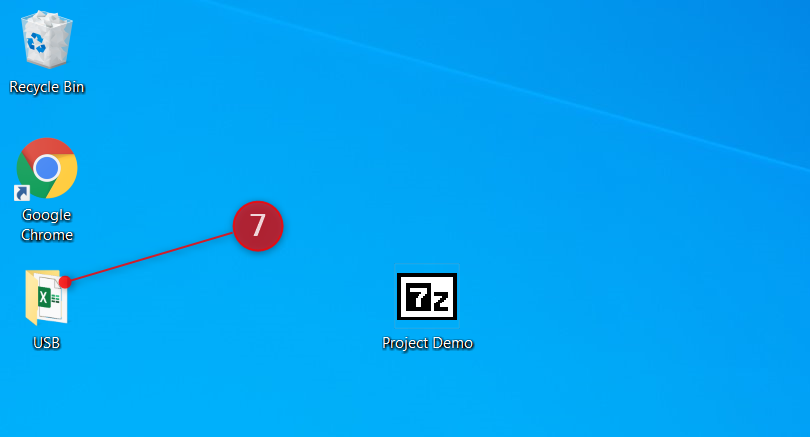 Still have questions? Our Customer Success team is happy to help. Contact our team on 088 - 238 22 40 or support@virtualvaults.com.