Step 1: Enter the USB in your flash drive;
Step 2: Drag the selfextracting zipfile to your Desktop;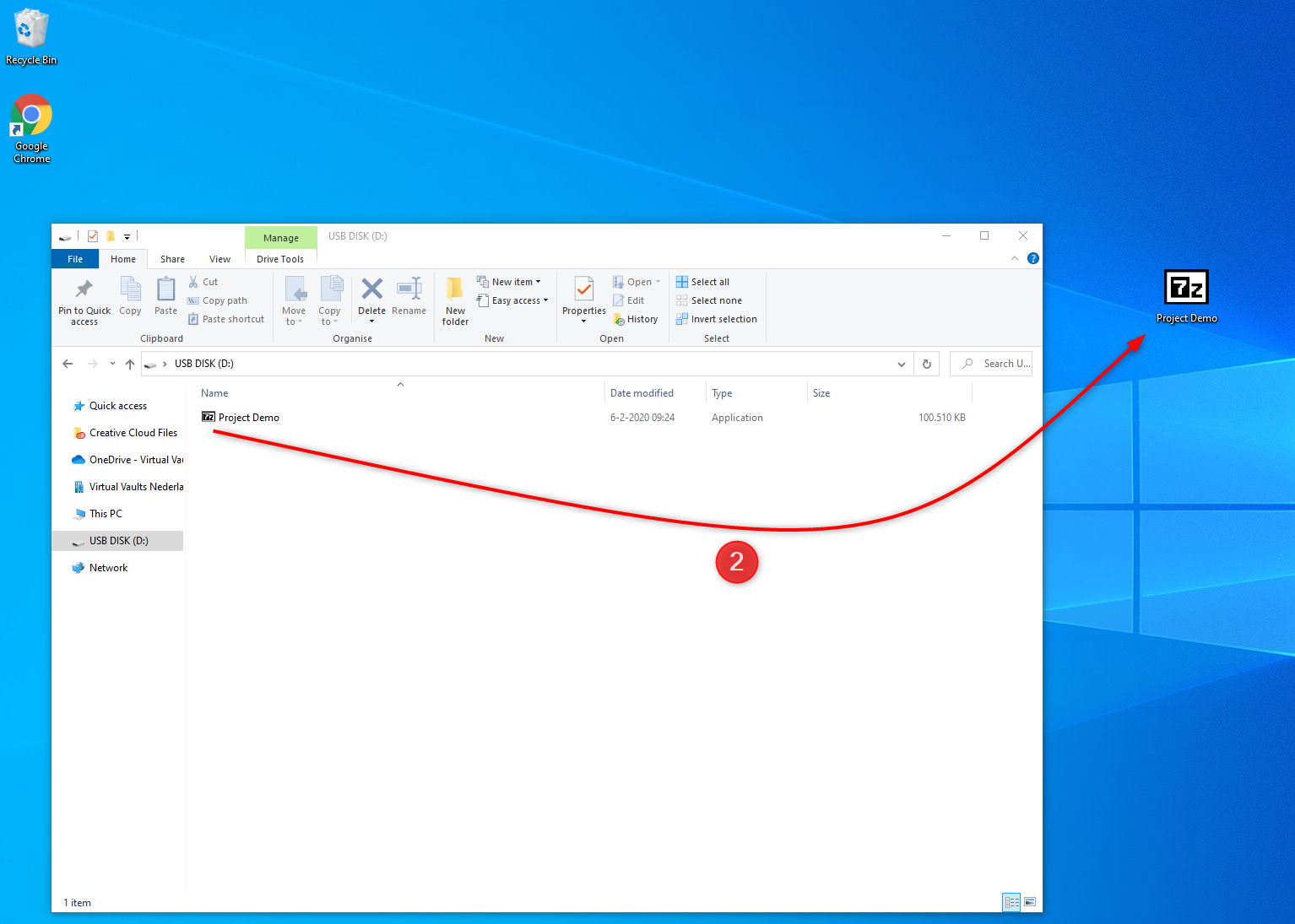 Step 3: Double click on the selfextracting zipfile;
Step 4: Select Extract;
We recommend to extract to your Desktop. If you would like to select a shorter folder path:
i: Select the ... icon
ii: Choose your Local Disk (C:)
iii: Select OK.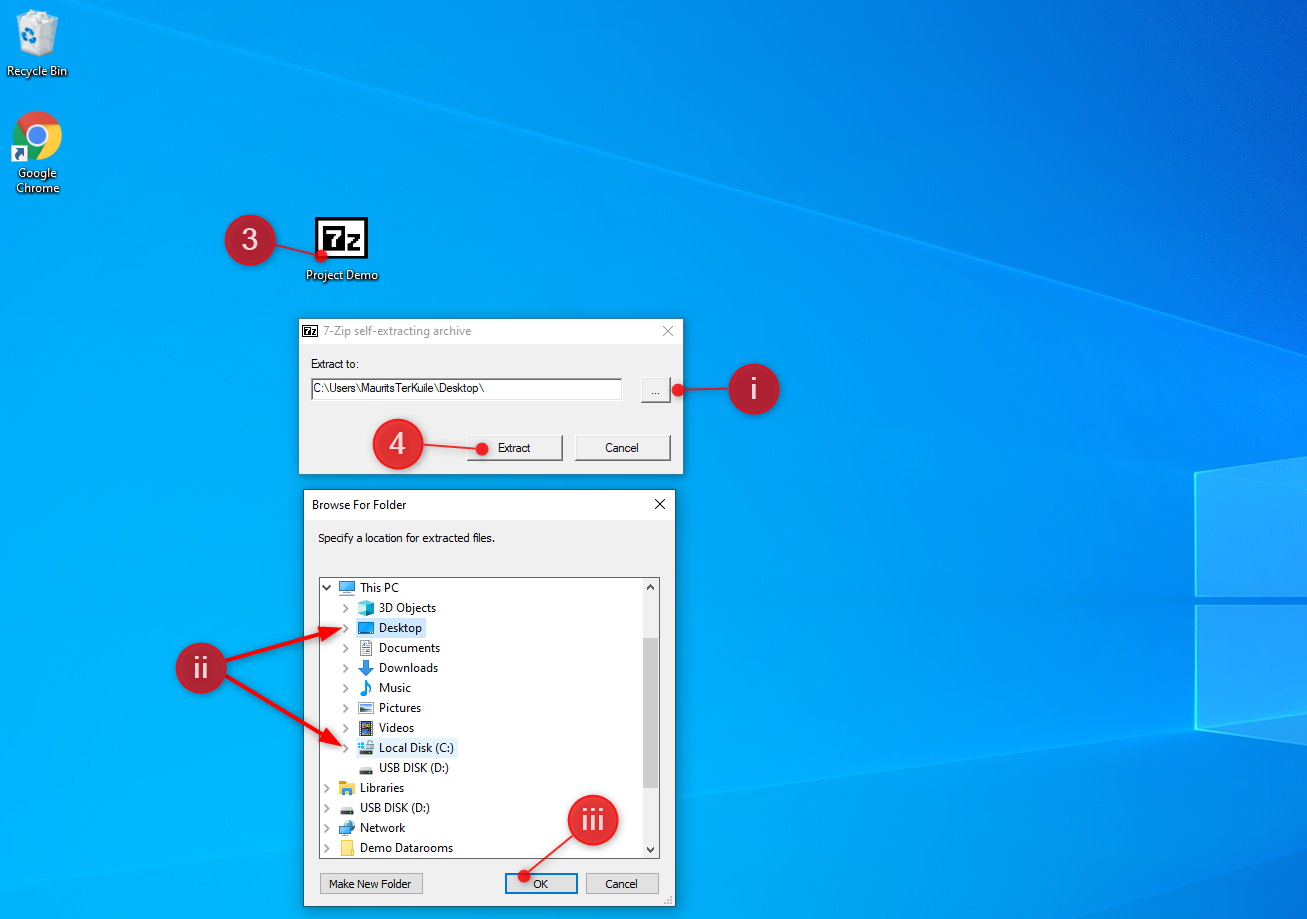 Step 5: Paste the decryption key you will find in the email you have received from support@virtualvaults.com in the password popup screen.
Step 6: Select OK. The selfextracting zipfile will extract.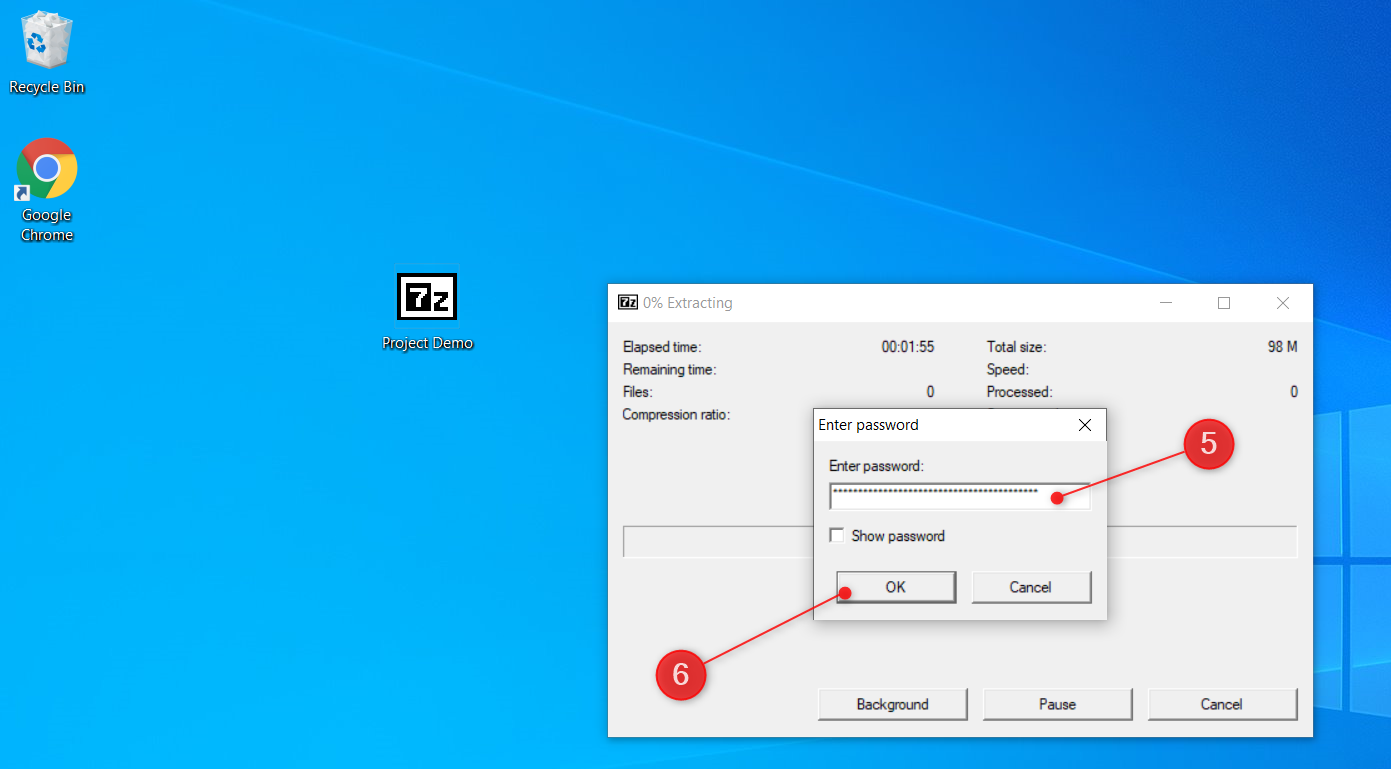 Step 7: Navigate to your Desktop (or location where you decided to extract the file) where you will find the extracted folder named USB with the content and reports of the Vault.