You can change your mobile phone number by selecting User details by clicking on your name in the top right.
Select Change next to Phone number.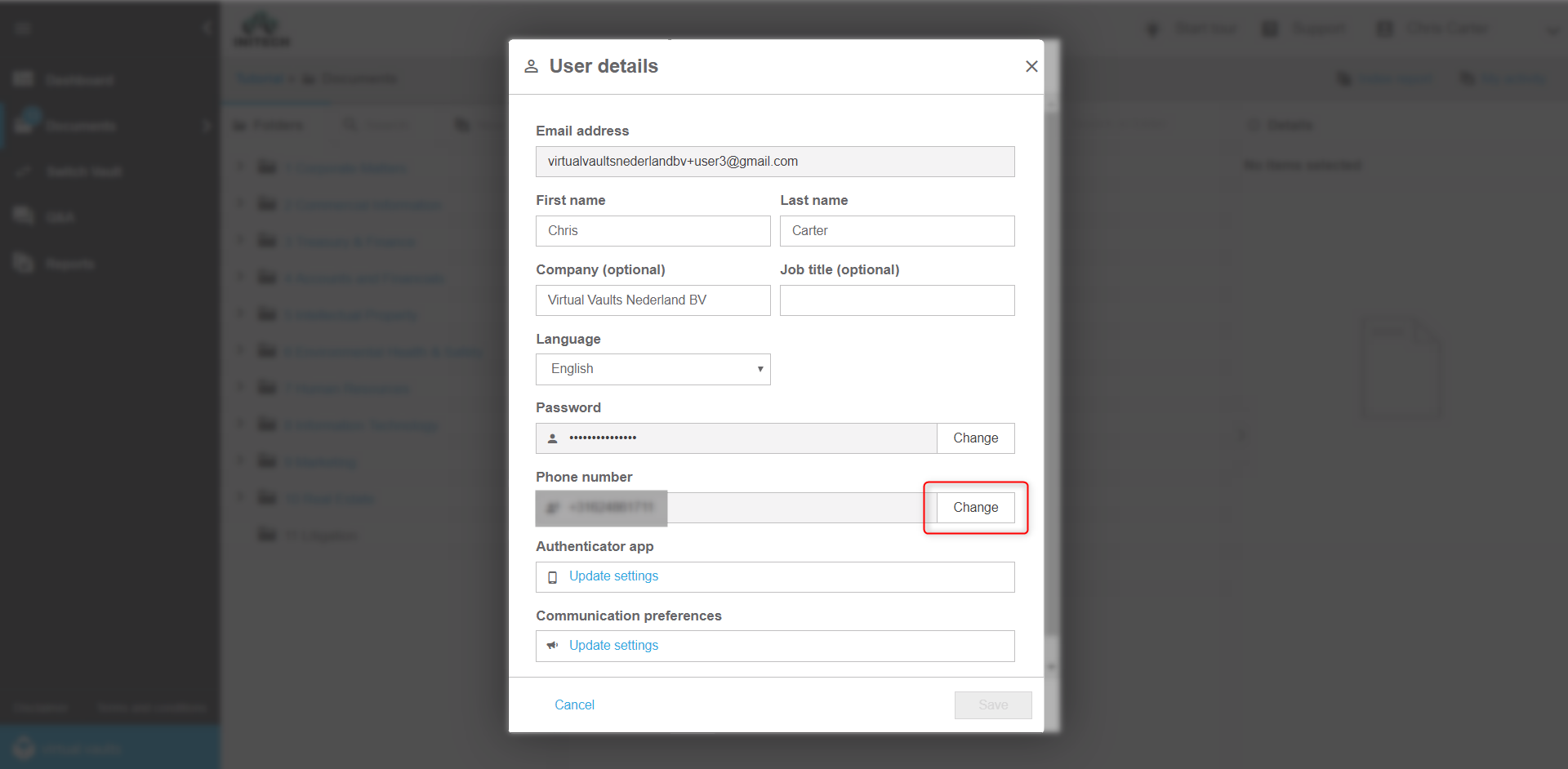 Fill in your new number and your current password and select Call me or Text me to verify your phone number.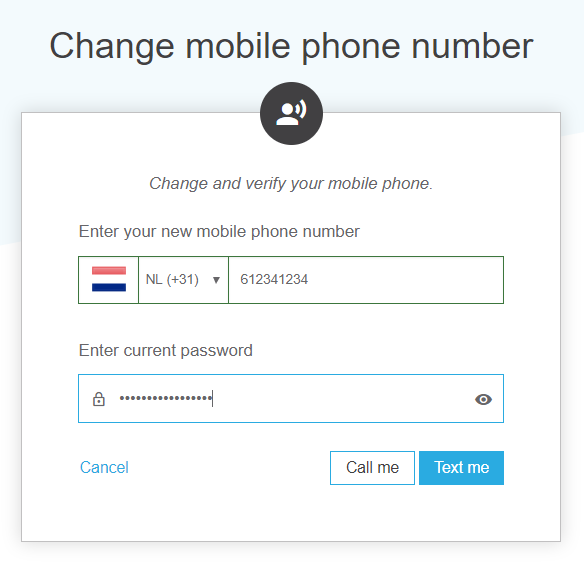 The page will try to locate your country automatically, if the detected country is incorrect, you can change the country selection or just type your phone number including a country-prefix (e.g. +31612341234).
N.B. To detect your country, we include GeoLite2 data created by MaxMind, available from http://www.maxmind.com.