NB: You need an authenticator app installed on your mobile phone.
Microsoft Authenticator:
https://docs.microsoft.com/azure/multi-factor-authentication/end-user/microsoft-authenticator-app-how-to
Google Authenticator:
https://support.google.com/accounts/answer/1066447
You can set or reconfigure your authenticator app by selecting User details by clicking on your name in the top right.

Select Update settings under Authenticator app.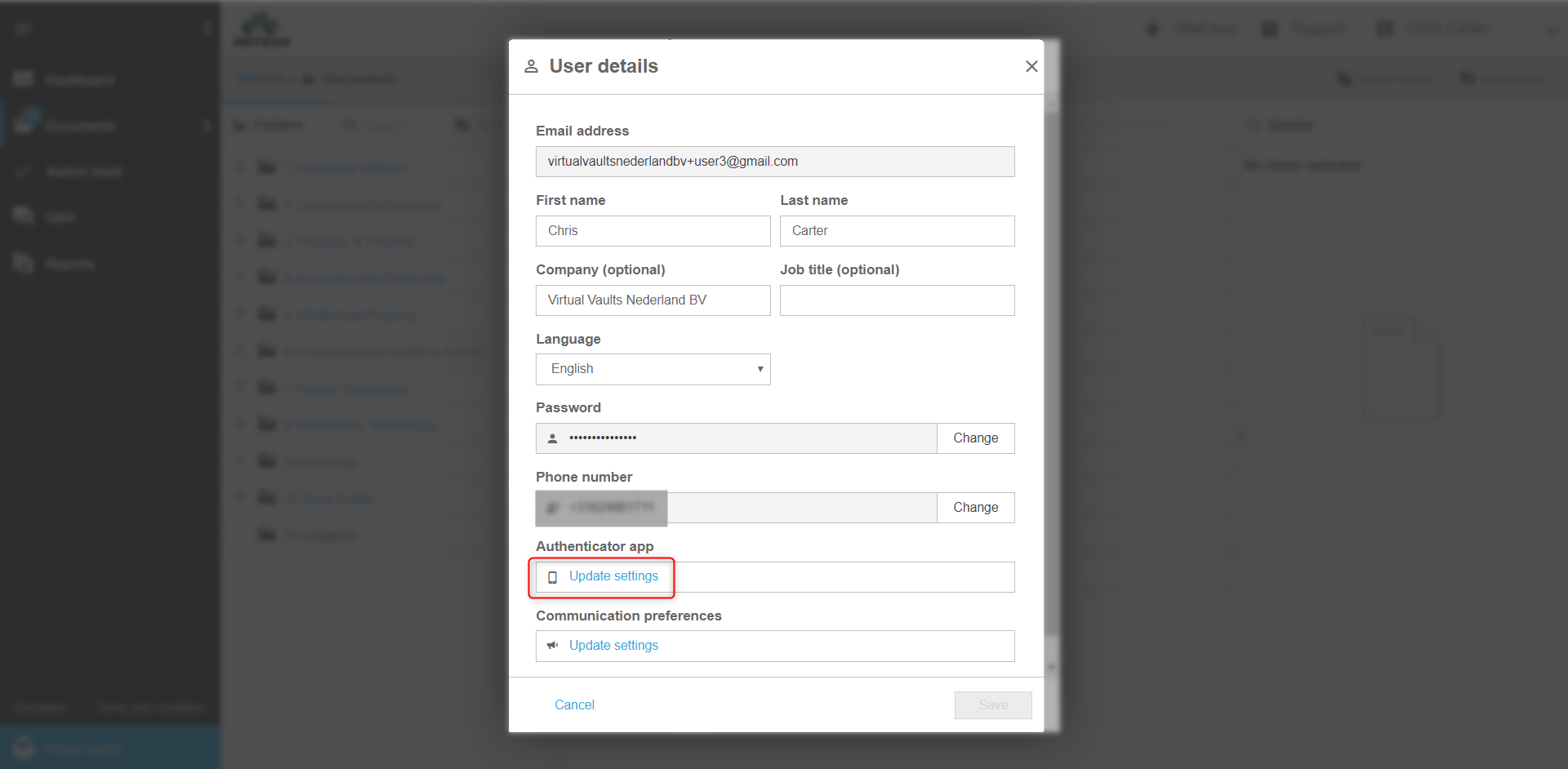 Fiil in your password and select Next.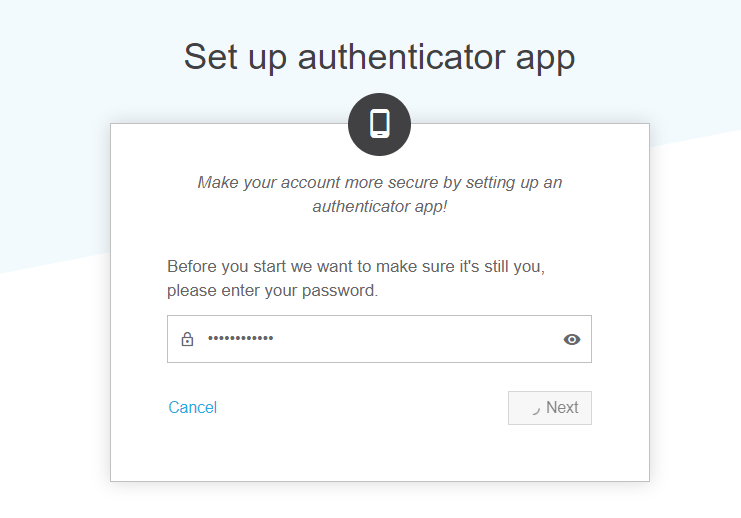 Scan the QR-code with the authenticator app on your mobile phone. Fill in the response code you get from your authenticator app and select Verify.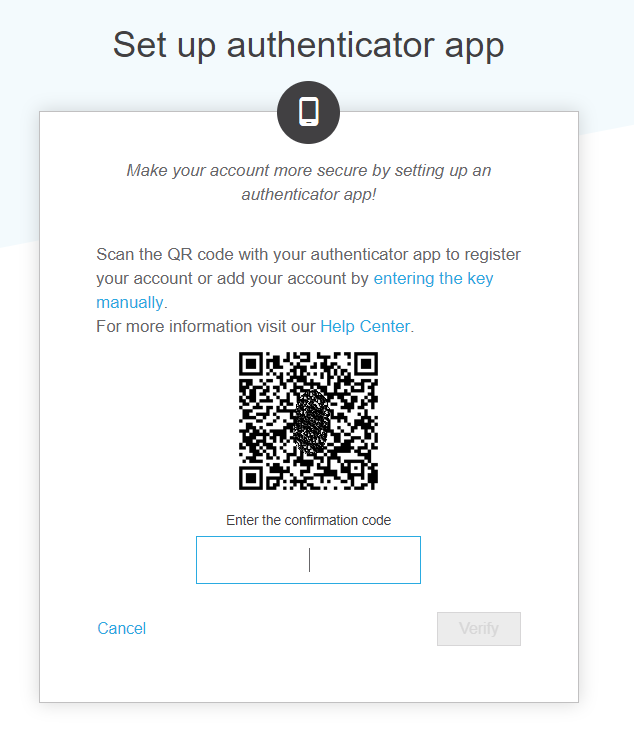 After the verification you can return to your Vault.