How to use the authenticator app for secure login?
To keep your Vault safe from account attacks, we recommend the authenticator app as your authentication factor when logging in. If your password is compromised, you'll have peace of mind knowing that only you can sign in. In this article you'll learn how an authenticator app woks, how to set up and how to disable it.
How the authenticator app works
You'll need access to your mobile phone when you sign in your Vault.
You'll enter a verification code and your password each time you sign in.
You'll need your verification code from the authenticator app.
Set up or reconfigure your authenticator app
To set up or reconfigure your authenticator app you must first d
ownload and install an authenticator app.
We support multiple authenticator apps. Here are a few options to get you started:
If you already have an authenticator app, use the following steps to turn on your authenticator app in Virtual Vaults.
1. Log in to your Vault.
2. Click on your name in the top right of your screen
3. Select Users details from the menu: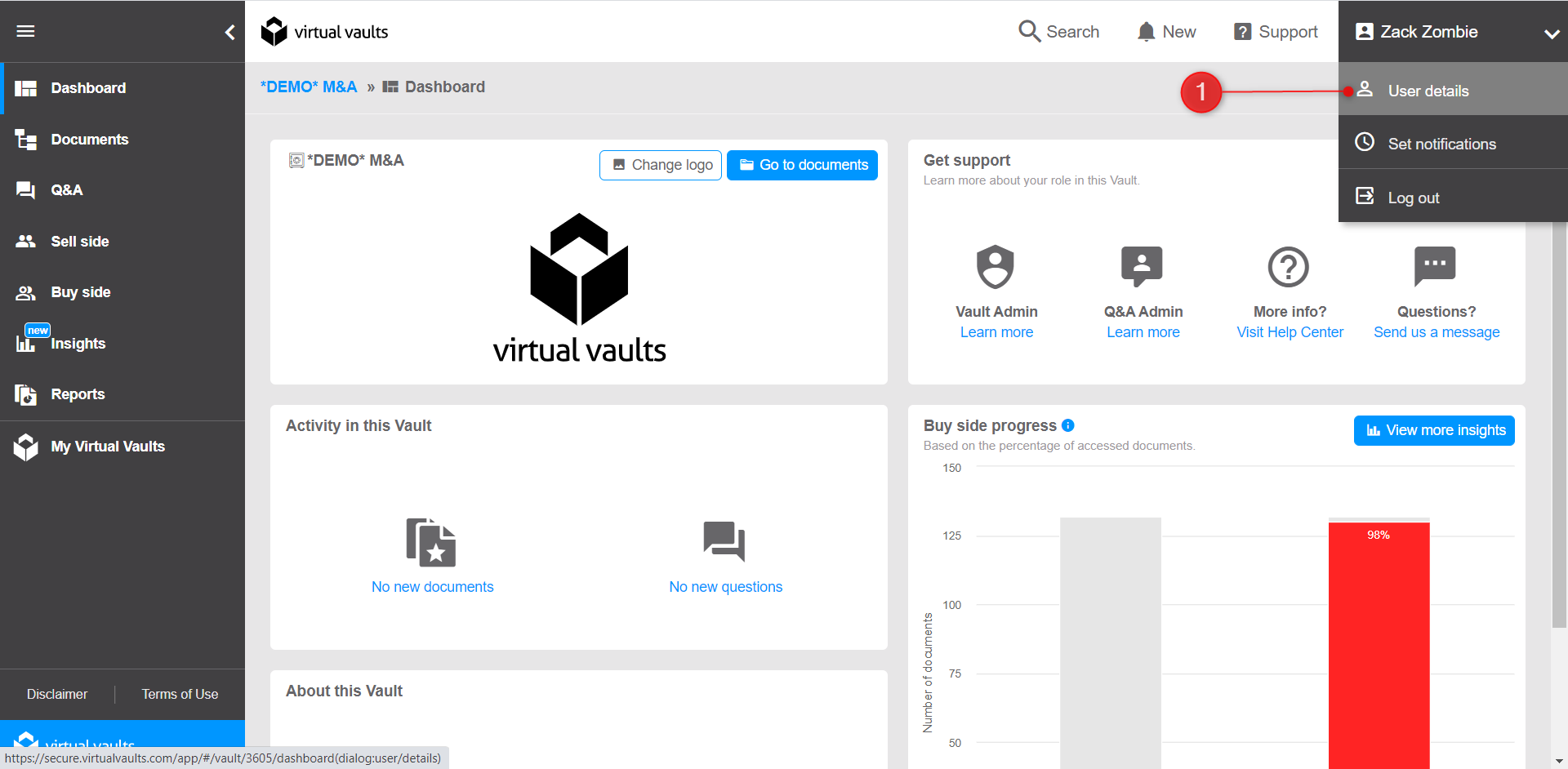 4. Look for the Authenticator app section and select Update settings.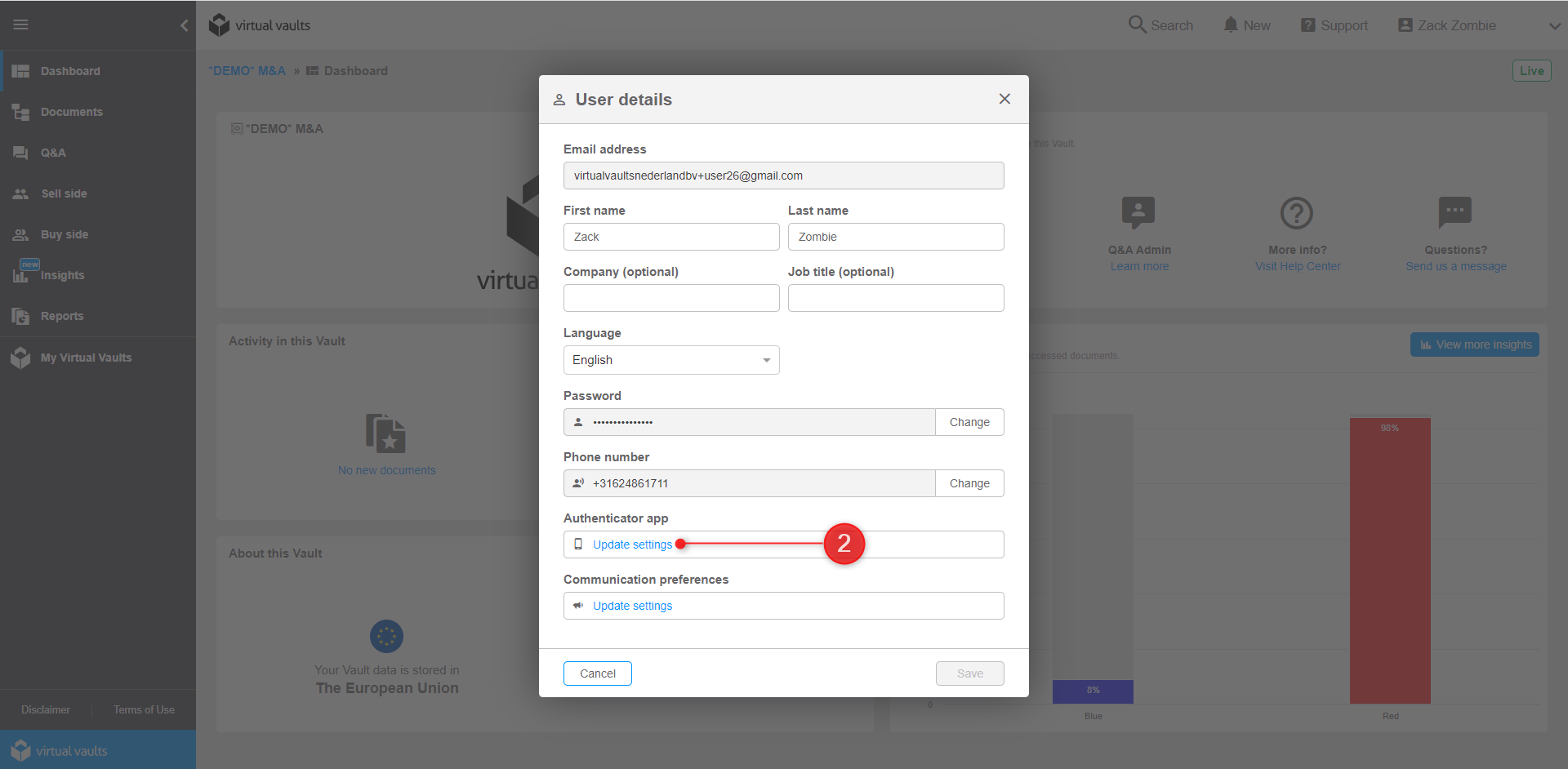 5. Fill in your password and select Next.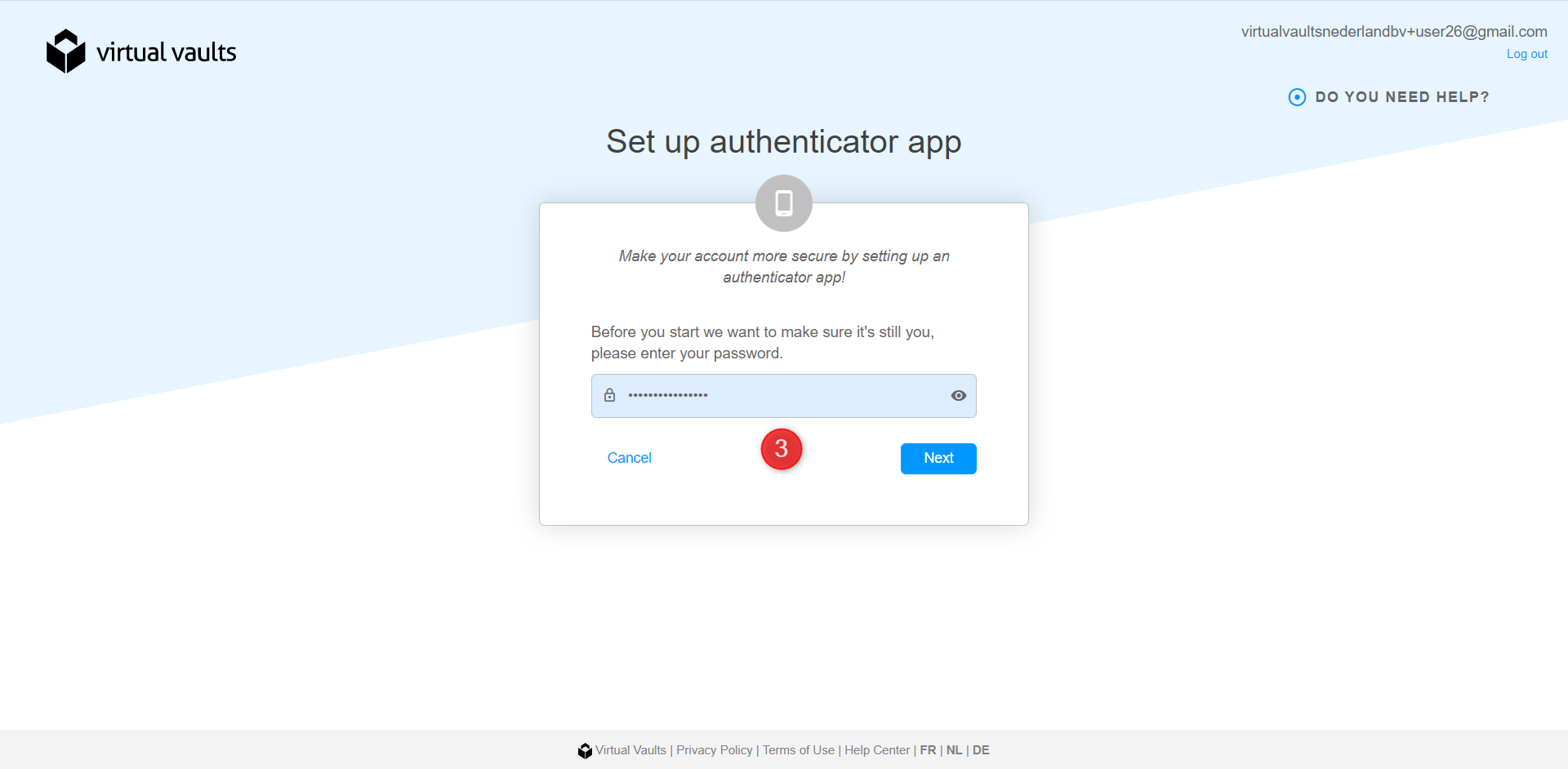 6. Scan the QR-code with the authenticator app on your mobile phone. Fill in the response code you get from your authenticator app and select Verify.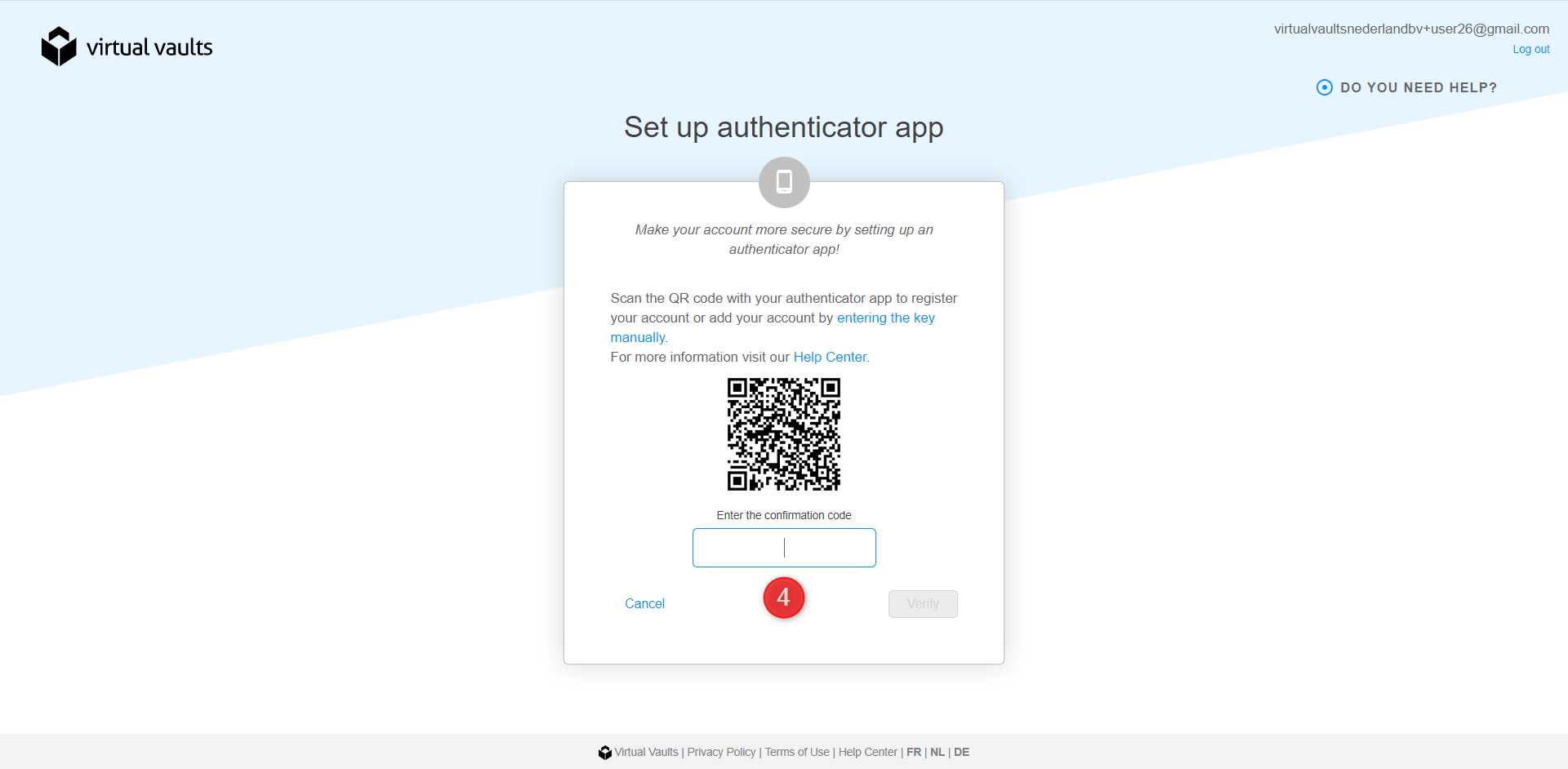 7. After the verification, you can return to your Vault.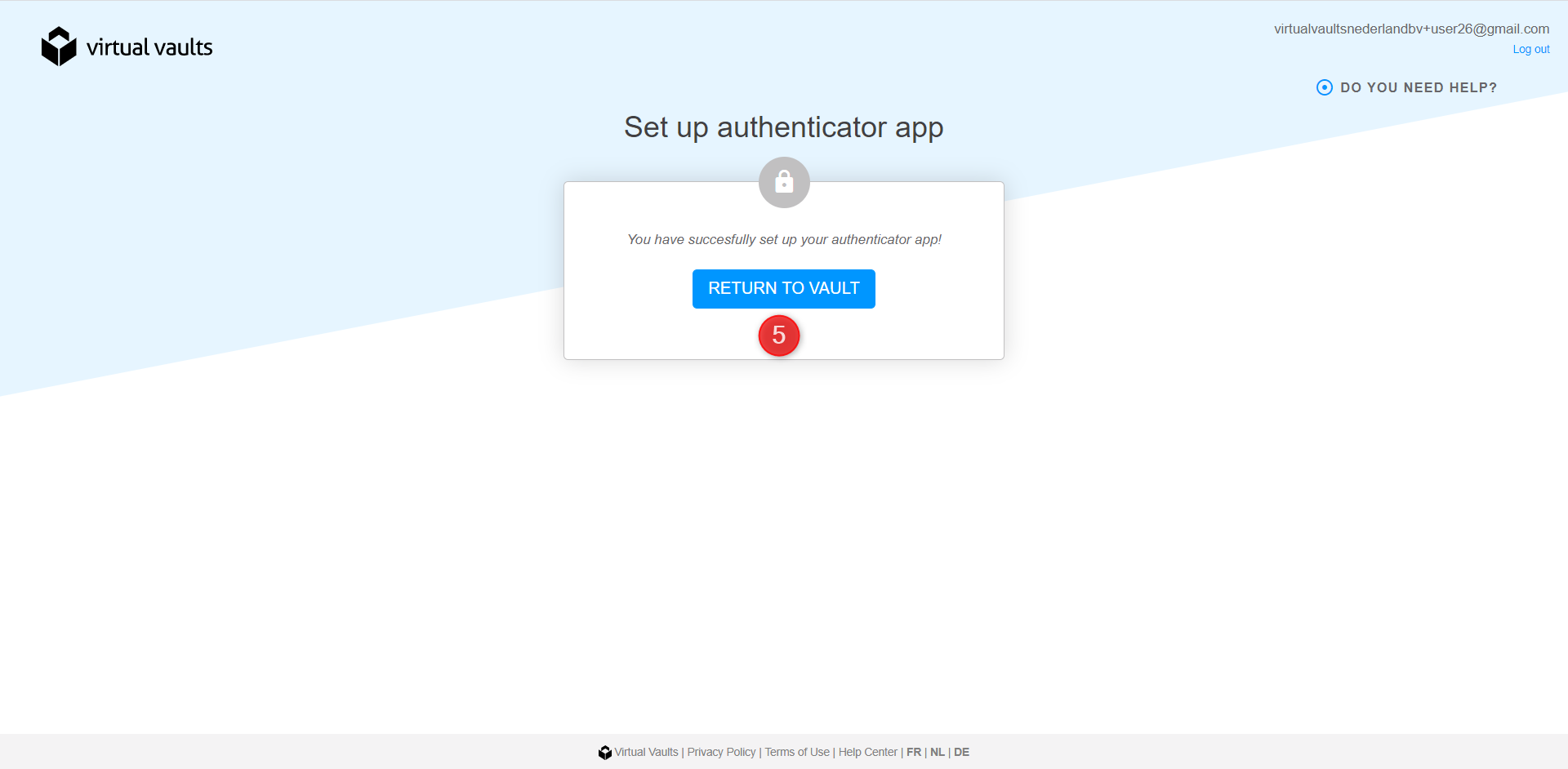 Authenticator App Tip: If you change your mobile device make sure you transfer the accounts you have set up in your authenticator to your new mobile device
.
Disable your authenticator app
To disable your authenticator app, use the steps below.
1. The next time you are asked to use the authenticator app to log in, wait a few seconds.
2. Click on Try other methods on the bottom left of your window.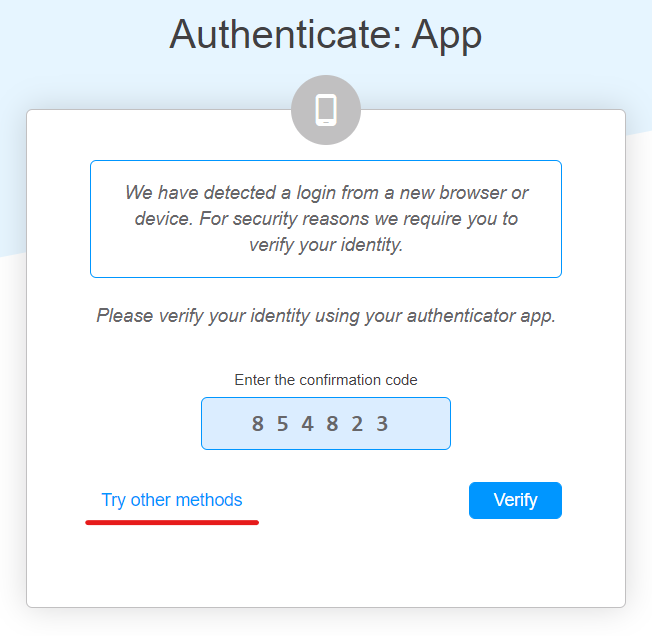 3. Choose your new preferred method, tick the box next to Set as default, and click on Continue.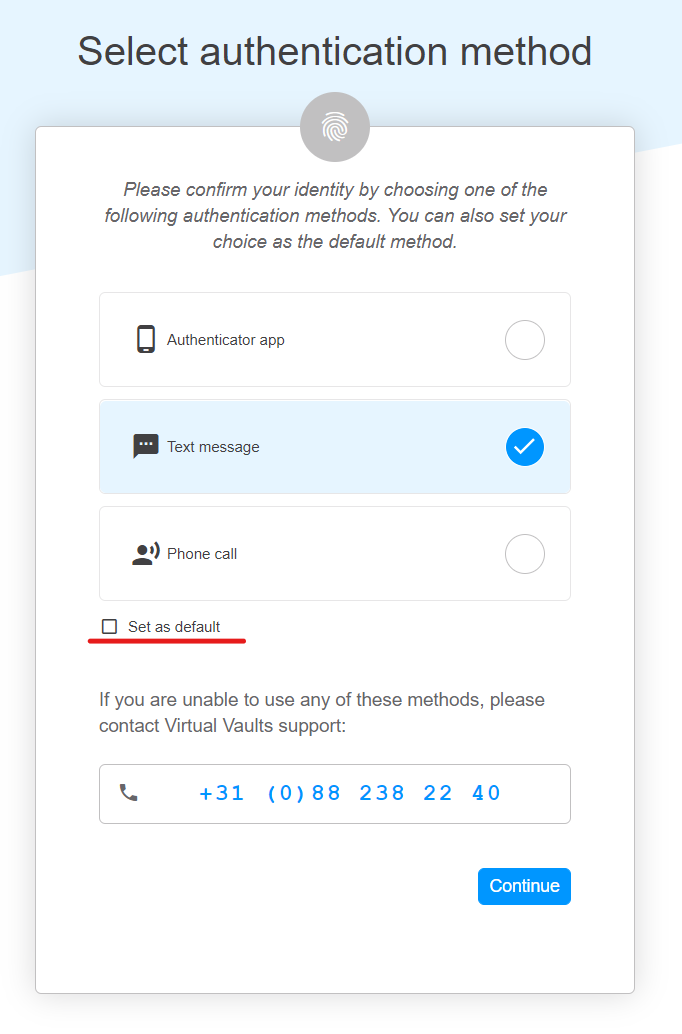 The next time you need to verify your account, the system will use your new selected method.
Still have questions? Our Customer Success team is happy to help. Contact our team on 088 - 238 22 40 or support@virtualvaults.com.