How can I change my default MFA method?
Change your default MFA method
You can always change your default method for Multi Factor Authentication (MFA).
Note: Choose from three authentication methods to receive the required confirmation code.
via an authenticator app (recommended)
via an SMS message
via a phone call
1. The next time you are asked to use your default MFA to log in, wait a few seconds.
2. Click on Try other methods on the bottom left of your window.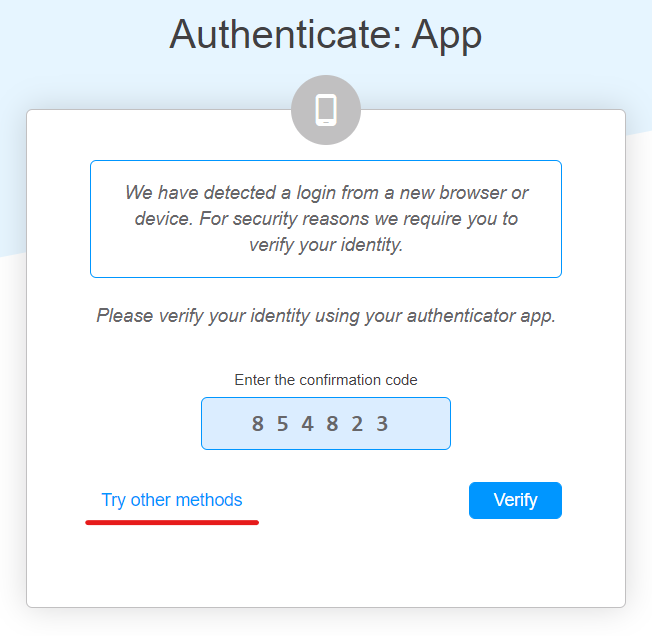 3. Choose your new preferred method, tick the box next to Set as default, and click on Continue.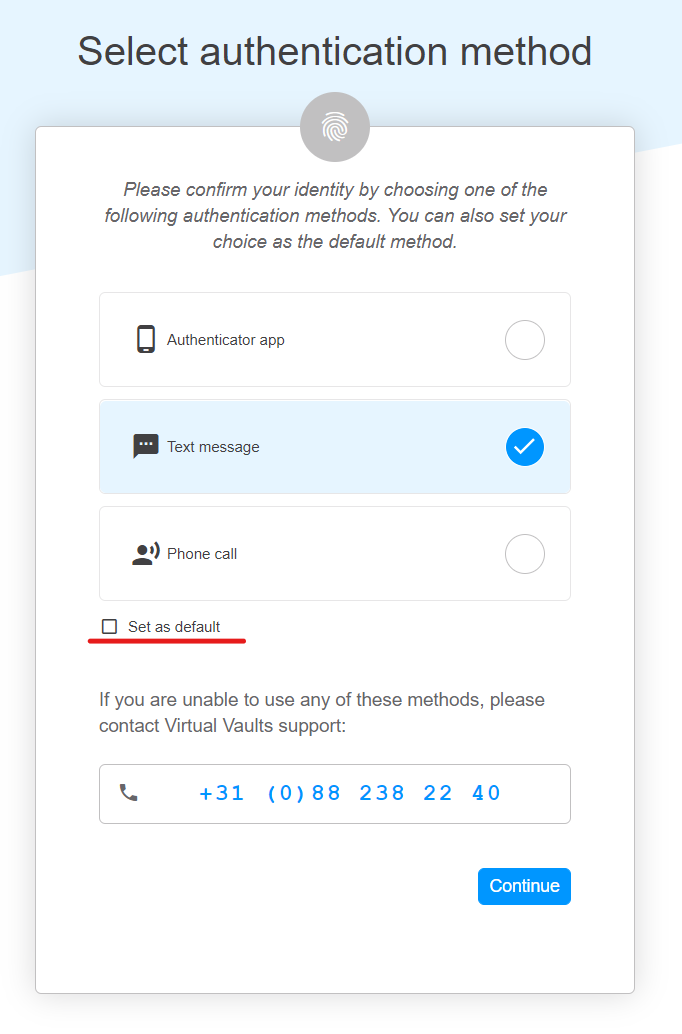 The next time you need to verify your account, the system will use your new selected method.
Still have questions? Contact our Customer Success team on 088 - 238 22 40 or support@virtualvaults.com. We are available 24/7 to help you.