My permissions report (Guests & Content Admins)
How to use the My permissions report?
Guests and Content Admins can download a Permissions report, to review the types of content permissions they have on folders and documents. This report enables users to see where they have View online, Download secured PDF, or Download original permission.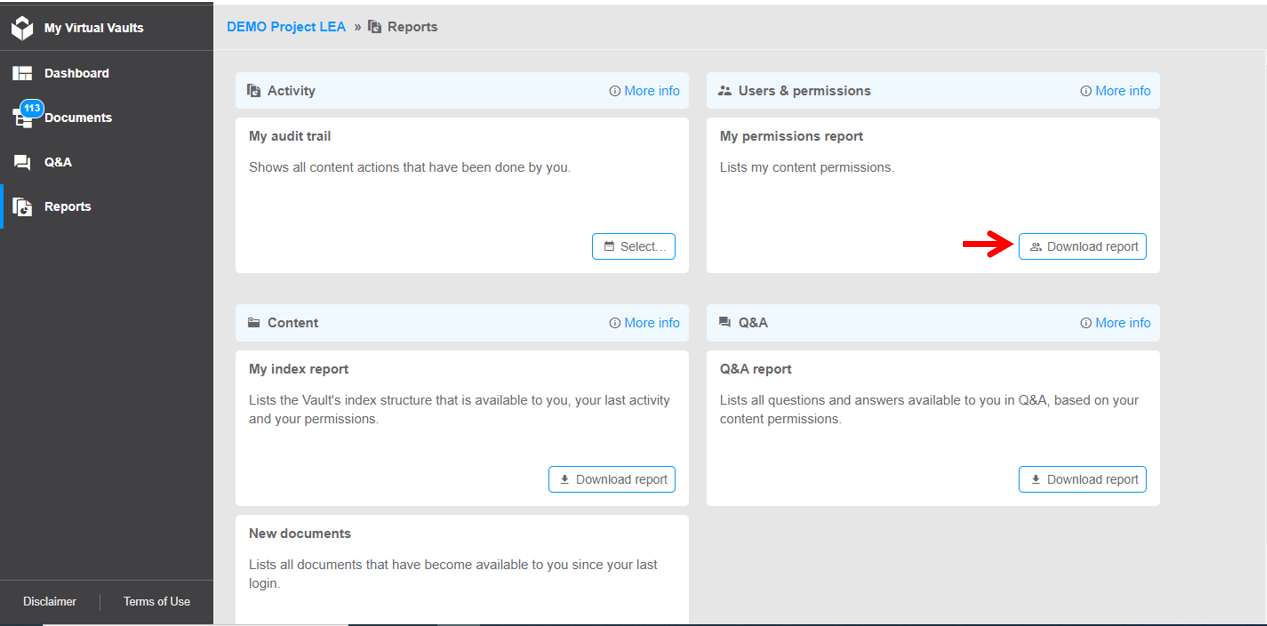 The report has a filter in the top row. With this filter you can quickly sort by document type, for example.