To open and read the audit logs please open an empty workbook in Microsoft Excel and take the following eight steps:
Step 1: Navigate to the tab Data.
Step 2: Select From Text/CSV
Note: if you are not using Excel in Office 365 navigate to Data/New Query/From File/From CSV (see below image)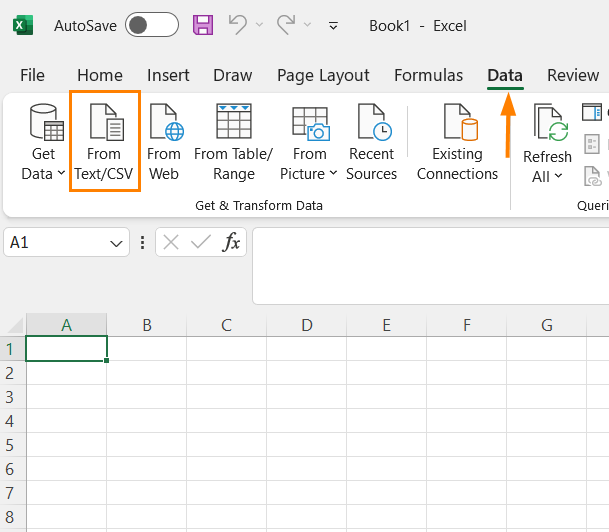 Step 3: Search for the location of the audit log.
Step 4: Change All files to Text files.
Step 5: Select the audit log.
Step 6: Select Import.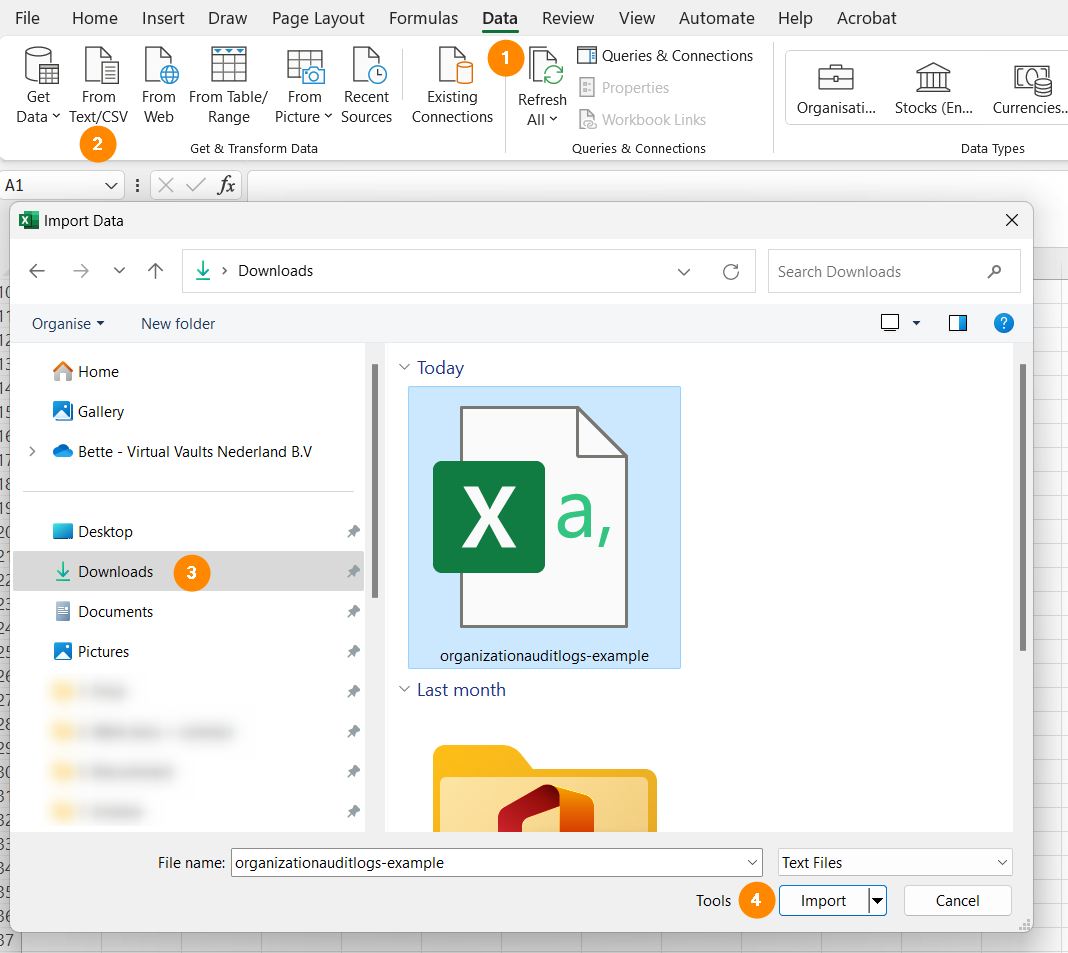 Step 7: Set the Delimiter to Comma.
Step 8: Select Load.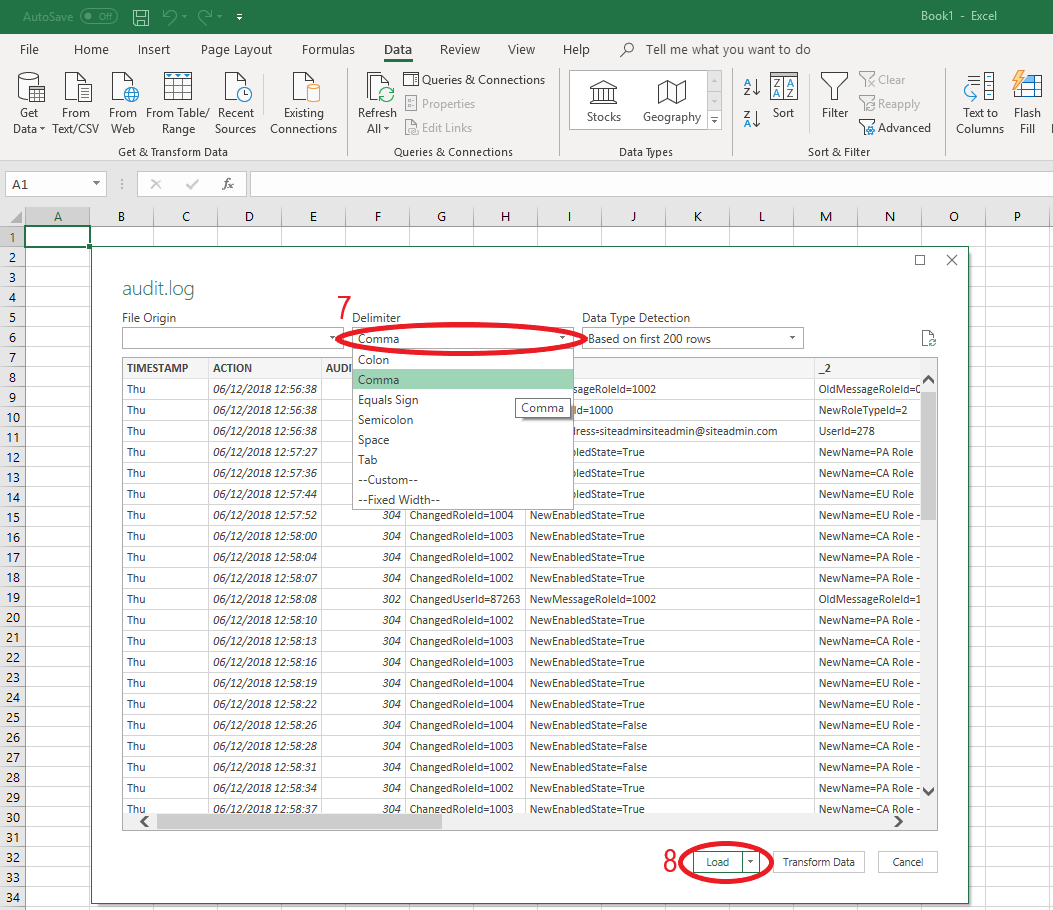 Click here to read about the Legend of the Documents Audit
Click here to read about the Legend of the Roles & Users Audit