Create a Buyer group
How to add or create a new buyer group?
1.

Go to Buy side and click New buyer group.
2.

Select if you want to create a group with one or multiple roles.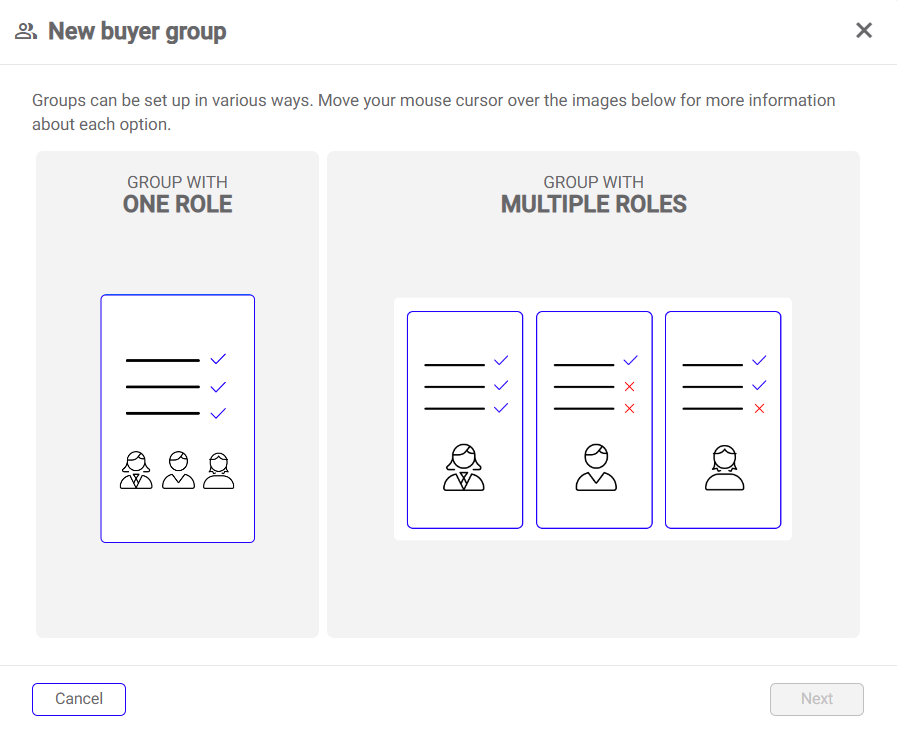 If all users in the group can have the same permissions, you can create a Group with one role. However, to keep your Vault organized we advise using a group with multiple roles.
A Group with multiple roles can be used if users within a group have deviating permissions from each other. The advantage of multiple roles is that users can see the Q&A activities of users of a different role, as long as these users have permissions on the question reference.
3.

Determine the group name and select a color for your group. A group color can be used for your own clarity. The group color is only displayed in the role overview. Give the roles a name accordingly. In the example below, there is a split in a clean team and a non-clean team.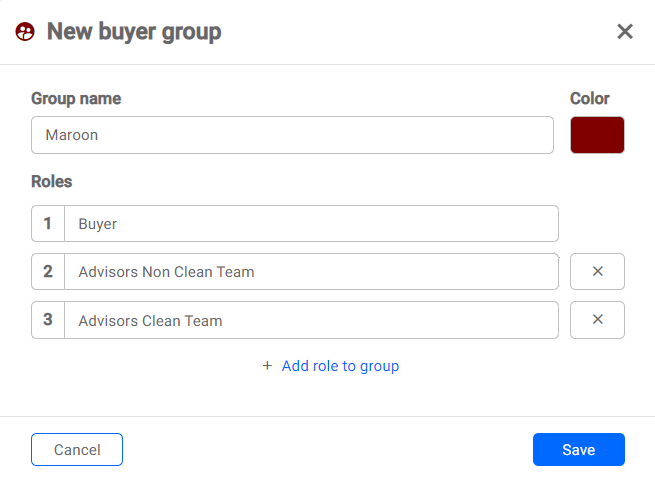 Note: The group and role names are not visible to users in the group, but will be shown in the reports on the USB archive. Therefore, you can choose to use code names. In the example above, the group name is 'Maroon'.
4.

Click Save to finalize the action.