NB: This article is applicable to Vaults with a split of sell side and buy side.
Navigate to Buy side and select New buyer group.
When creating a buyer group you can:
Create one or multiple roles
Determine the group and role names
Pick a group color
You can also set permissions for each role to:
Grant content permissions
Enable or disable watermark
Set mass download settings
Grant report permissions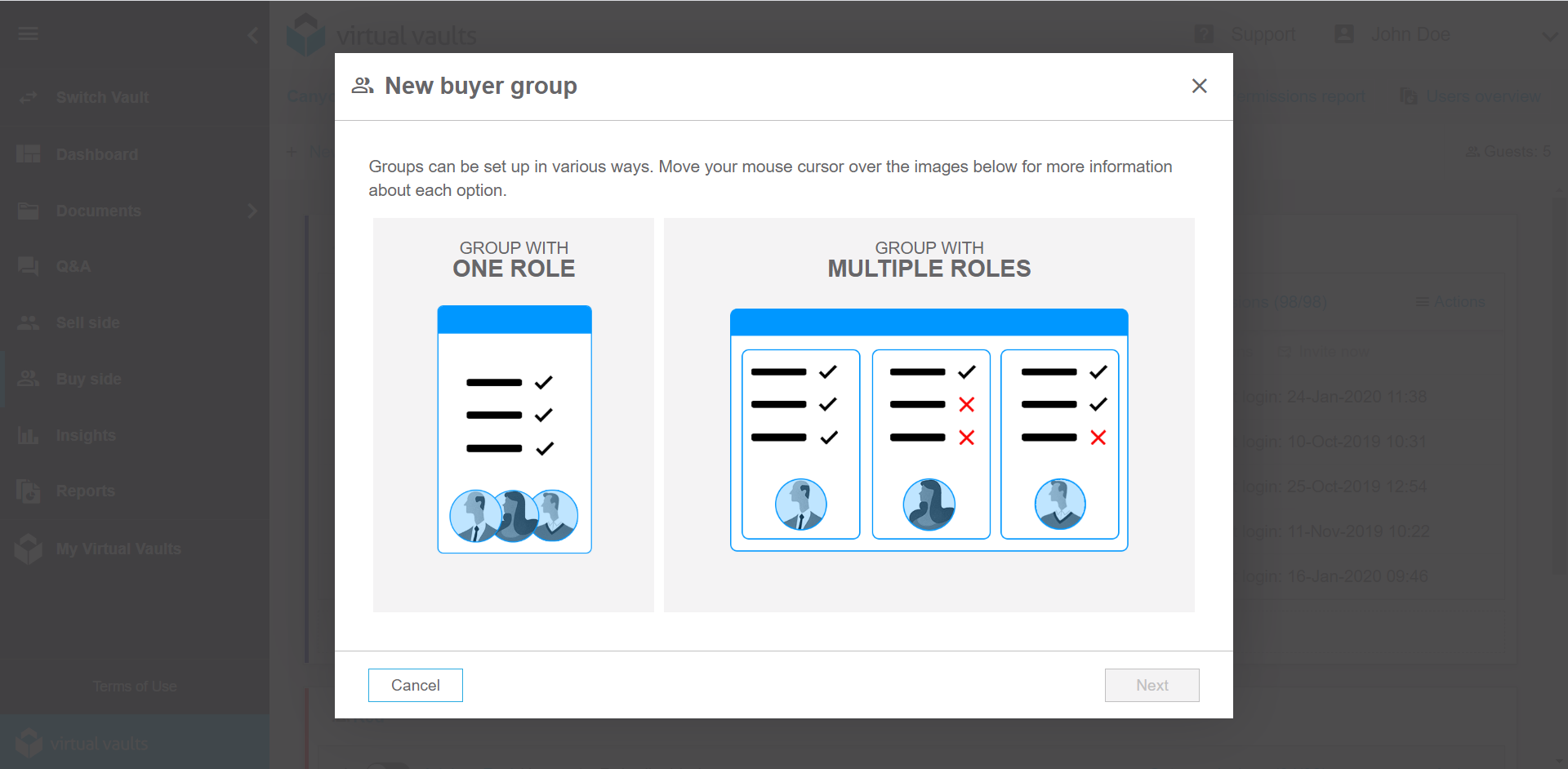 Create one or multiple roles
If all users in the group can have the same document permissions it is advisable to select the option to create a Group with one role.
A Group with multiple roles can be used if you need to create roles with deviating permissions in one buyer group. The advantage of multiple roles is that users can see the Q&A activities of users of a different role. As long as these users have permissions on the question reference. In the example below there is a split in a clean team and non clean team.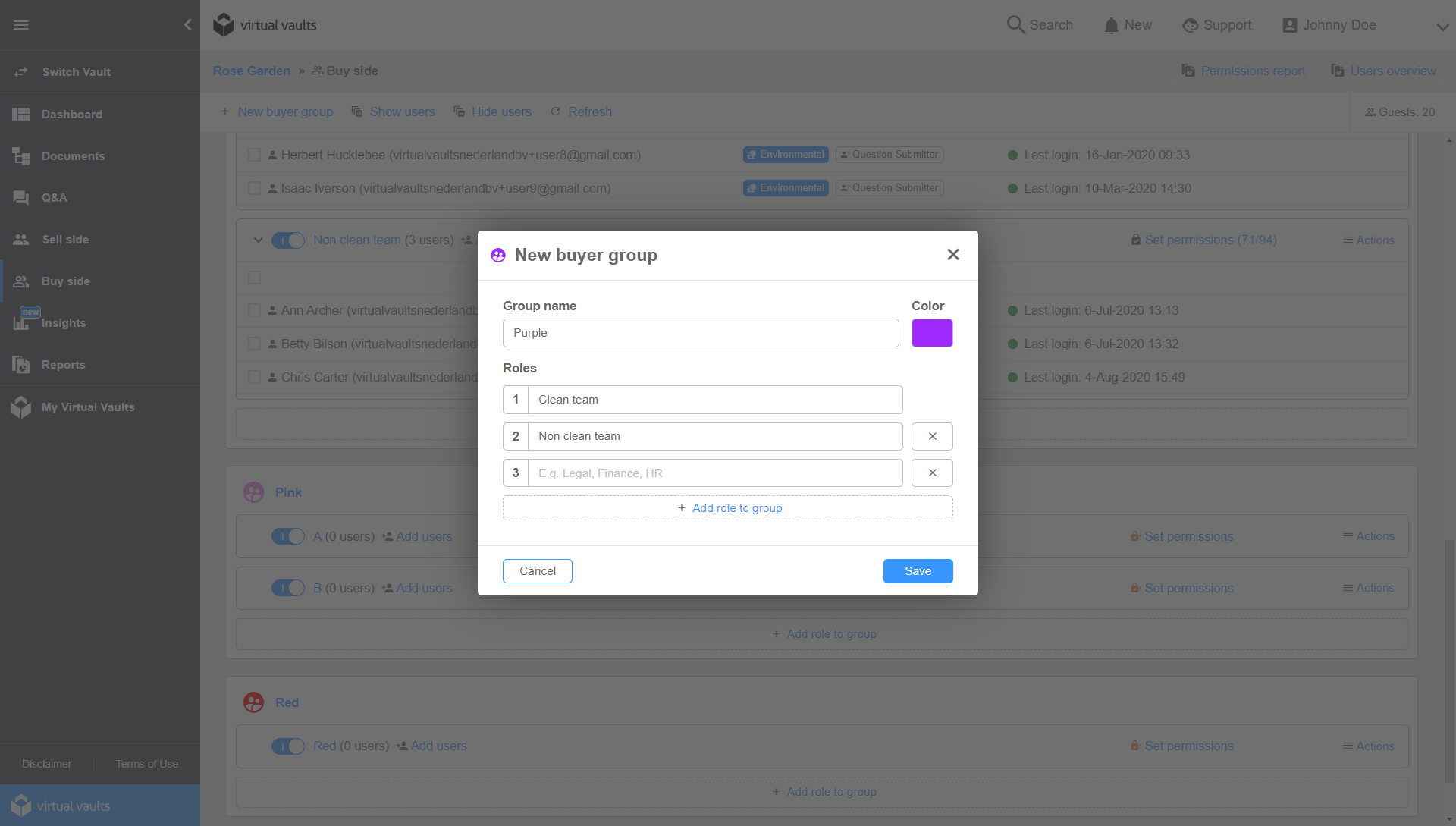 Determine the group and role names
The group name is not disclosed to the users in the buyer group, but will be disclosed in the reports and comfort letter in the closing archive. Therefor you can choose to use code names. In the example above the group name is 'Purple'.
A group color can be used for your own clarity. The group color is only displayed in the role overview.
Set permissions
Grant content permissions
A buyer role can get View online, Download secured PDF and Download original permissions. These permissions can be set to a document level. Read more about setting permissions.
Enable or disable watermark
By default documents with View Online or Download secured PDF permission will contain a watermark with the users' email-address and the date and time of opening or downloading the document. You can decide to disable the watermark for a role.
Set mass download settings
In case users have download permissions on documents they can download multiple files at a time. If you want to prevent this, you can disable this.
Once these permissions are granted users in this role can run activity reports on the activities by their role members only. Learn more.