Documents that contain anonymous words or phrases can be displayed differently in the document viewer. In below image you see the difference between two types of blacklining.
The left file contains only a black surface. The underlying metadata is still present and will show a results in the search bar.
The right file is redacted with Adobe Acrobat Pro. The underlying metadata and hidden information is deleted and hence will not show results in the search bar.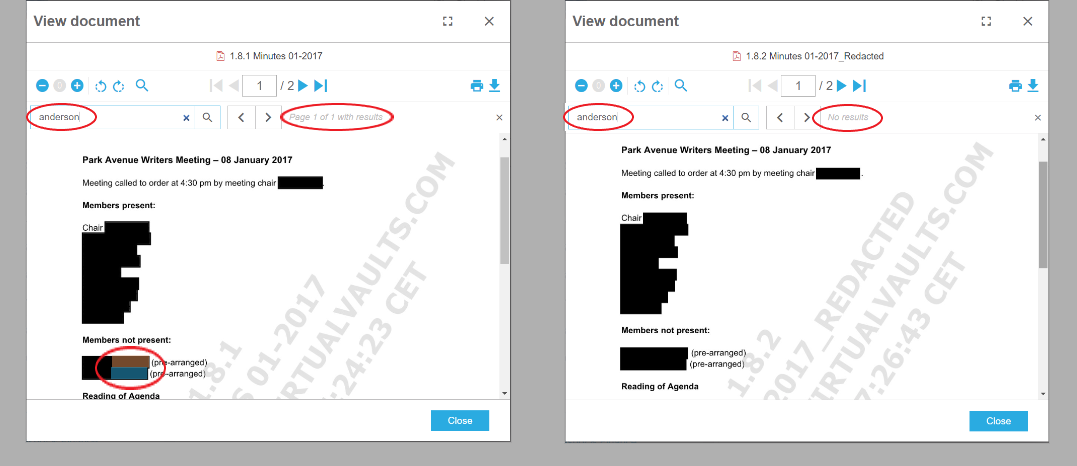 There are edge cases where the source file has flaws in the lay out. This may cause a difference in the layout between the supporting program on your PC and the layout in the document viewer. Be advised to check how the converted blacklined files show in the document viewer before inviting users.