Permissions on root level
How to set permissions on root level?
When a folder or document is uploaded on root level, Vault Admins and Project Admins will have the choice to apply Vault permissions or No permissions. These are the differences:
1. Apply Vault permissions: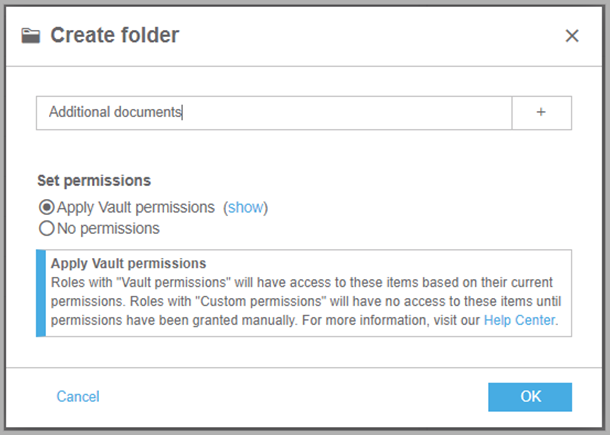 Roles with All content permissions will have access to these items, based on their current permissions.
Roles with Custom permissions will have no access to these items until permissions have been granted manually by a Vault Admin or Project Admin at a later stage.
2. No permissions: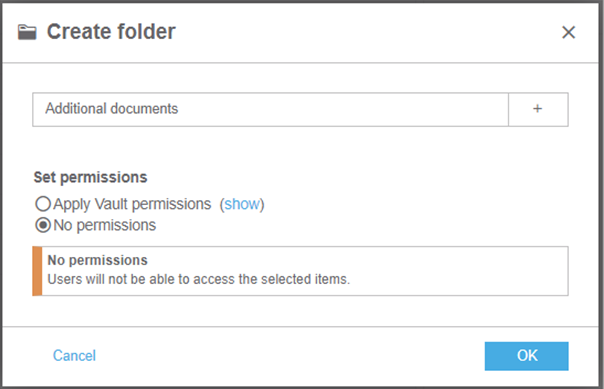 All roles have no access to these items and will get Custom permissions.
Note: When a Content Admin uploads a folder or document on root level, there is no choice to be made about setting permissions. Read more about this scenario here.