Answer reference
How to add a reference to an answer?
Q&A Admins and Answer Drafters can add references to their answers. A reference can be an existing document or a new one.
To add a reference to your answer, use the steps below.
1. Once you have typed your answer, navigate to the bottom of the Question dialogue and click on Select answer reference.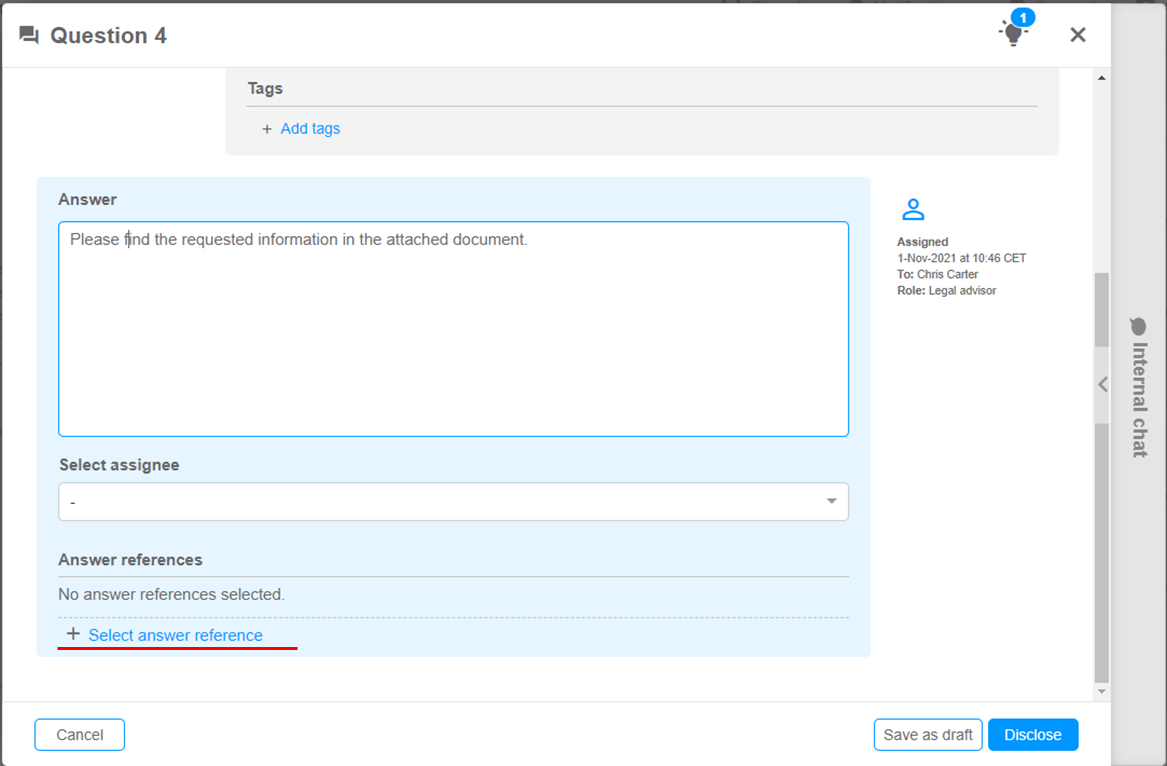 2. You can either add an existing document/folder or refer to a new document.
To add an existing document/folder, browse through the documents structure and tick the box on left of the document(s) or folder(s) you want to refer to. The references will be displayed on the bottom right of the Q&A dialogue.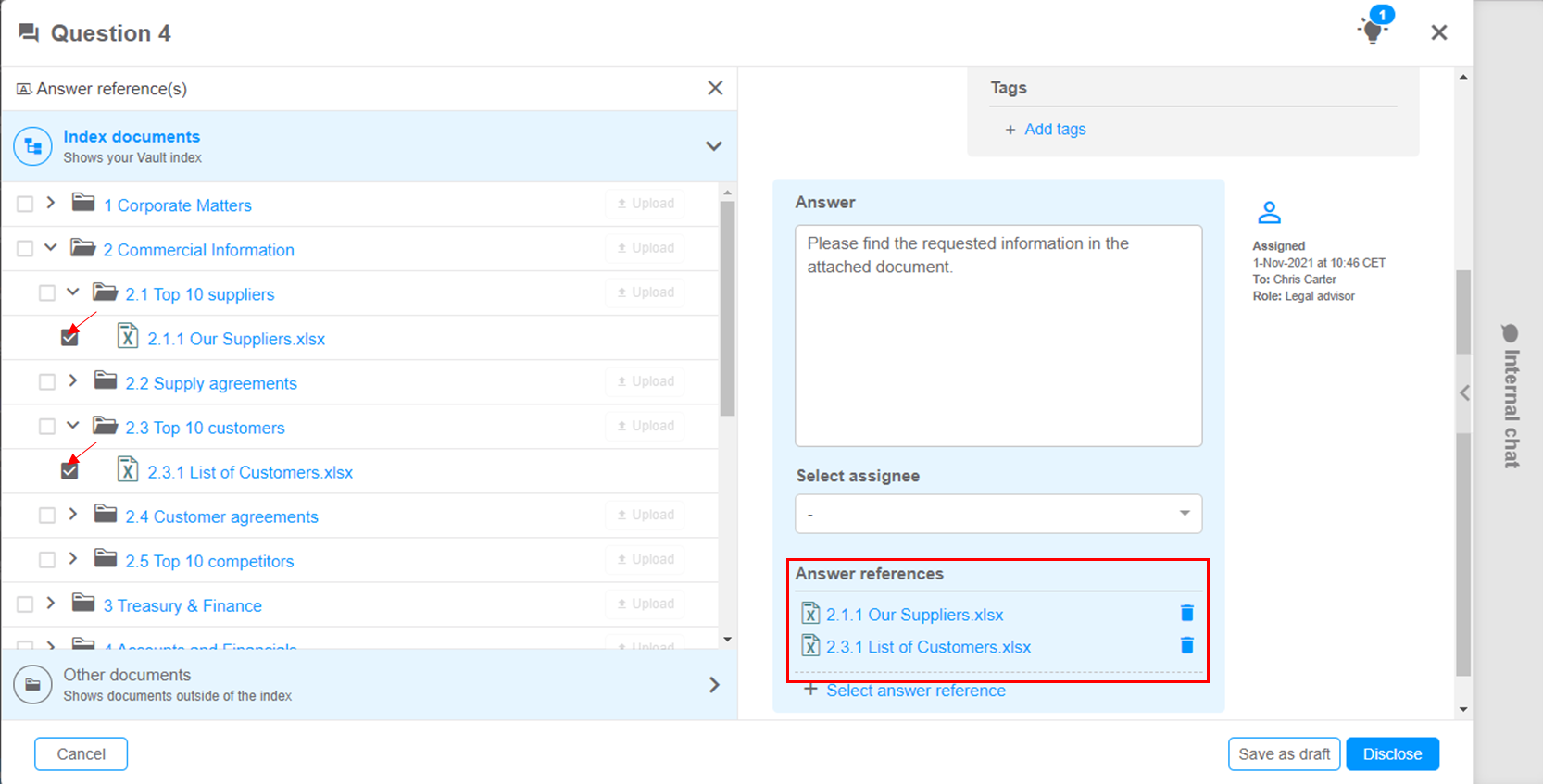 To upload a new document, visit Upload a new document in the Q&A.
3. If you are a Q&A Admin click on Disclose or if you are an Answer Drafter assign the question to a Q&A Admin and click on Assign to finalize the action. Both Q&A Admins and Answer Drafters can click on Save as draft they want to work in the question later.
Q&A Tip: If a Q&A Admin wants to disclose an answer that contains an answer reference, review the answer to see if the buyer has access to all attached answer references. You can check this either in the Q&A dialogue of the question or in the permission report. When the buyer has no access to the answer reference, an orange icon is displayed in the Q&A dialogue.
Note: Only Vault Admins (or Project Admins with sufficient permissions) can change the permissions of the buyer.