How to view your Vault as a Guest user?
View as buyer
Want to see your Vault as buyers see it? As a Vault Admin, you can check the index of the Vault of a buyer group or a single role. A great way to check how buyers see the Vault!
1.
Log in to your Vault and click Reports.
2. In the column Content, navigate to Index report and click Select. A pop-up screen will appear.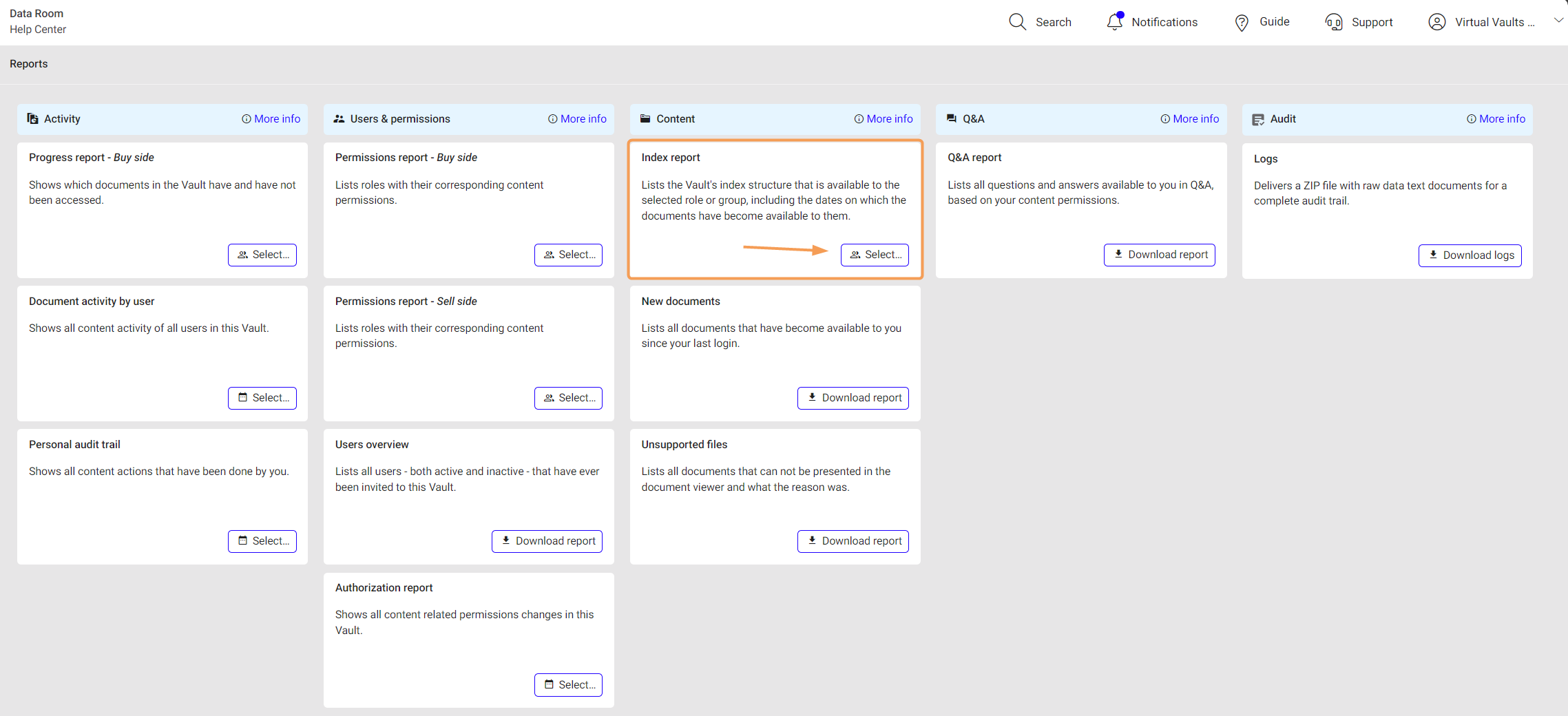 3. Select a group or buyer perspective and click Download. The index report of the group or role will be downloaded.