Vault Admins can check the index of the Vault of a buyer group or a single role.
Navigate to Reports in the navigation bar.
Under Content navigate to Index report and click on Select.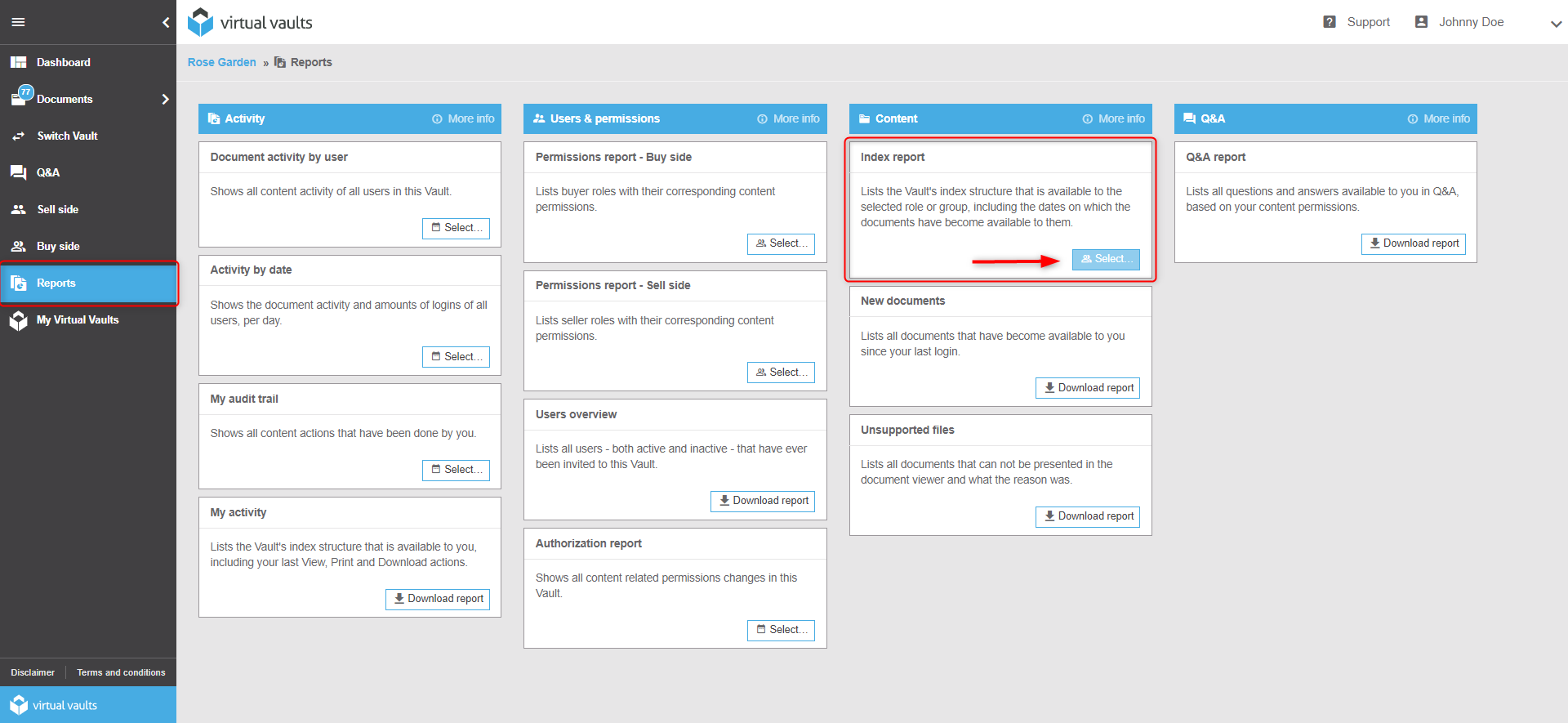 A pop-up screen will appear.
Select a group or buyer perspective and select Download.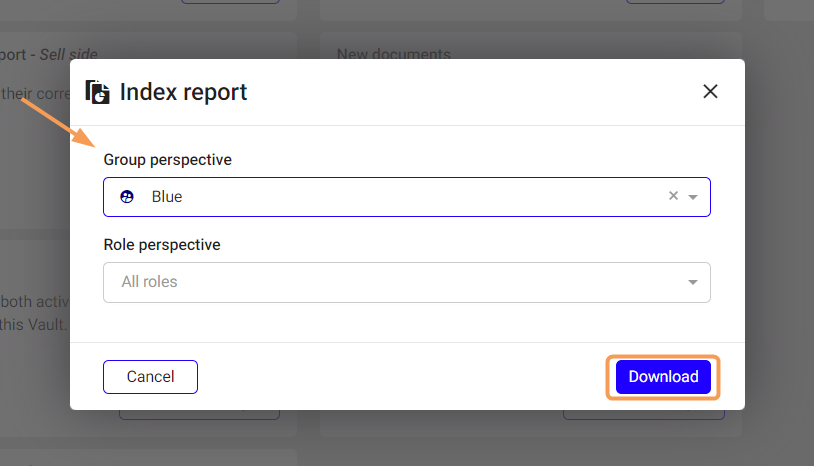 The index report of the group or role is downloaded.
A great way to check how buyers see the Vault!