Create a Seller role
How to create a seller role?
To create a new seller role in your Vault, follow the steps below.
1. Login to your Vault, navigate to Sell side and click on the New seller role button.
2. Determine the type of your role. The seller role types that can be created are Content Admin and Project Admin. The Vault Admin is a default role.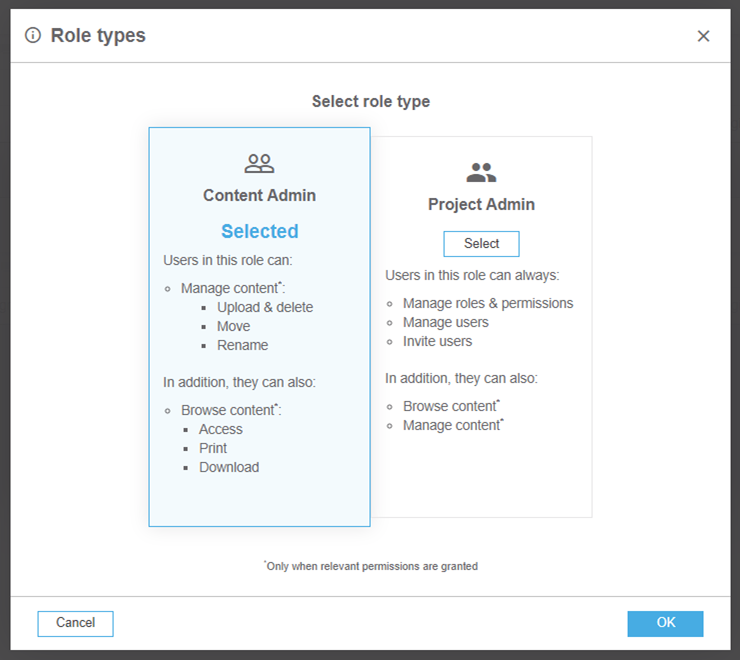 3. Determine the role name. The role name is not directly disclosed to the users in the role, but will be shown in the reports.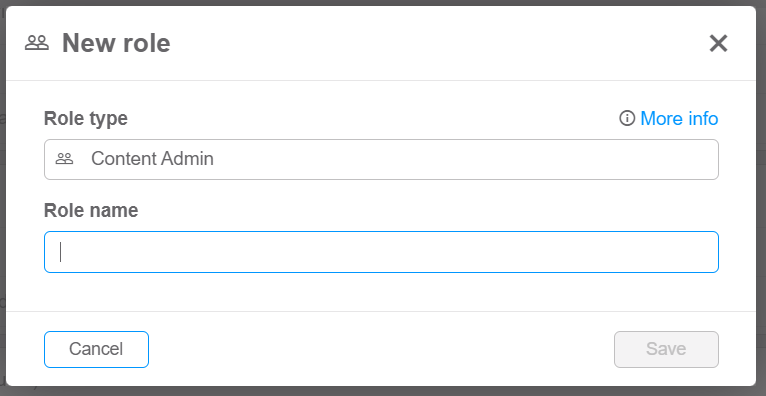 4. Click on Save to finalize the action.
Role Tip:
Make sure you set the permissions for the role before inviting users. Be aware that users will only be able to run activity reports if the permission has been granted. Visit Set permissions to learn all about performing this action.