The Q&A includes an internal chat function which allows you to communicate with your group members about a question or answer without having to use external communication tools.
Part of the chat is the mention. By using the '@', another user in your group can mention you in a message. A group member list is available in the chat, to make mentioning relevant users easier.
The mention will trigger a notification email for the mentioned user. The email notification consists of: name of the person that mentioned you, the Vaultname, the chat message and a direct login link to the chat message.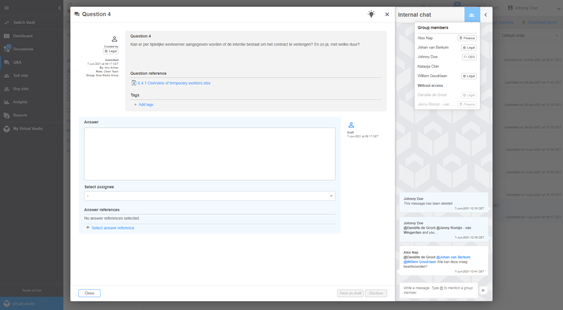 Chat messages can be edited and deleted by the creator of the message because the chat is not part of the transactional information. Nothing discussed in the chat will be logged or included on the archive.