Quick intro to Buy side permissions
Understanding Buy side permissions
This article gives a quick intro to Vault Admins and Project Admins who are managing Buy side permissions in their Vault.
To have a better understanding of the permissions available for the Buy side, use the information below.
To access the permissions screen click on the Set permissions button

Permissions pop-up window: Learn about the different possibilities when setting permissions for the Buy side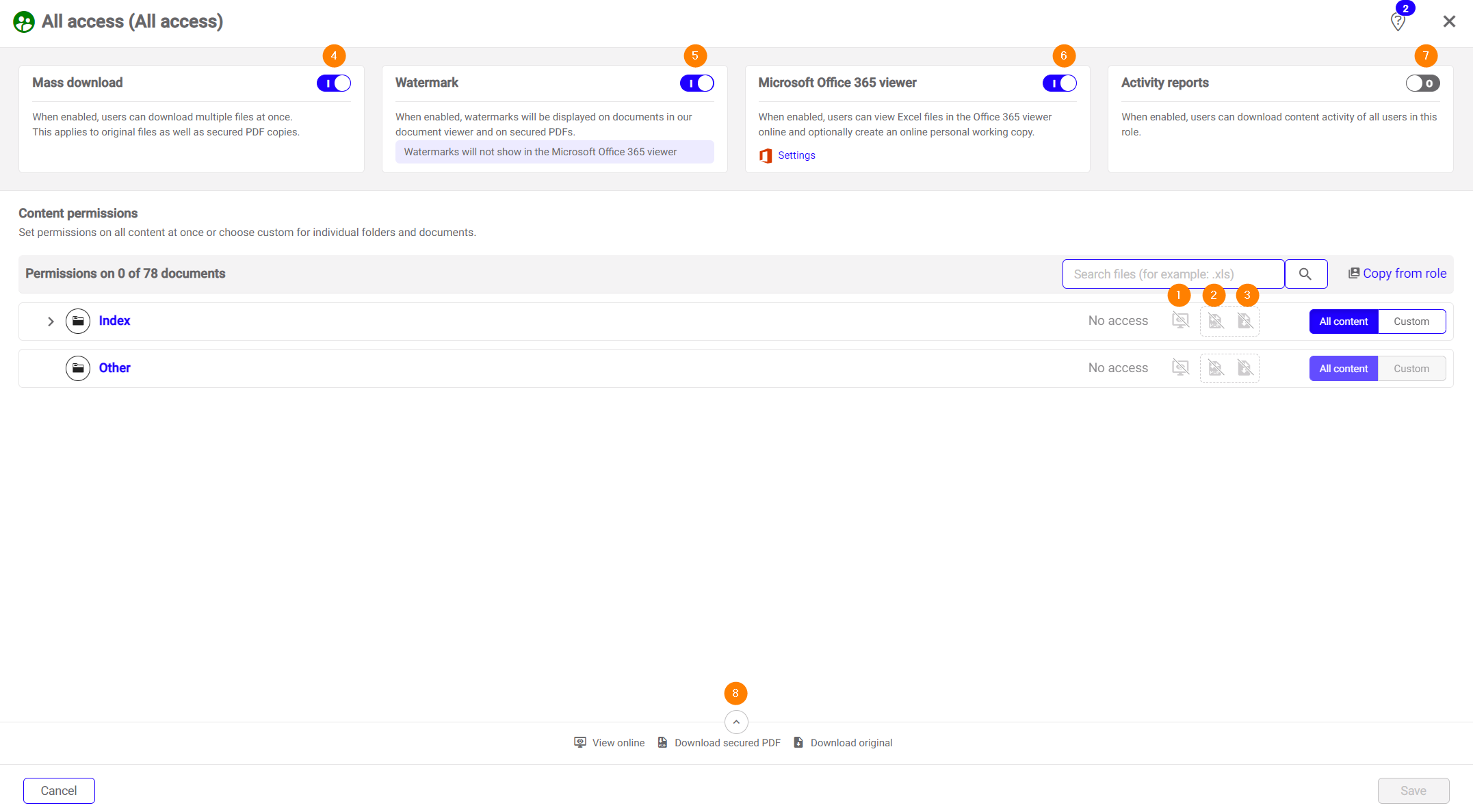 Note: Be aware that you can set permissions on All content at once or choose Custom for individual folders and documents. Visit Set permissions on one specific document or folder to learn how to perform this action.
1. View online: Users can see the document in the Vault and are able to view it online in our secured document viewer.
2. Download secured PDF: Users can download a secured PDF copy of the uploaded file from the Vault.
3. Download original: Users can download a copy of the original uploaded file from the Vault.
4. Mass download: When enabled, users can download multiple files at once. This applies to original files as well as secured PDF copies.
5. Watermark: When enabled, watermarks will be displayed on documents in our document viewer and on secured PDFs.
6. Microsoft Office 365: When enabled, users can view Excel files in the Office 365 viewer online and optionally create an online personal working copy. Visit Office 365 for Excel to learn more about this feature.
7. Activity reports: When enabled, users can download content activity of all users in their role.
8. Drop-up: Click on the arrow to get an explanation of each permission icon. See image below