Assign a question to an Answer Drafter
How to assign a Question to an Answer Drafter?
Q&A Admins can assign questions to Answer Drafters. To perform this action, use the next steps.
In the Q&A overview open the question you are going to assign: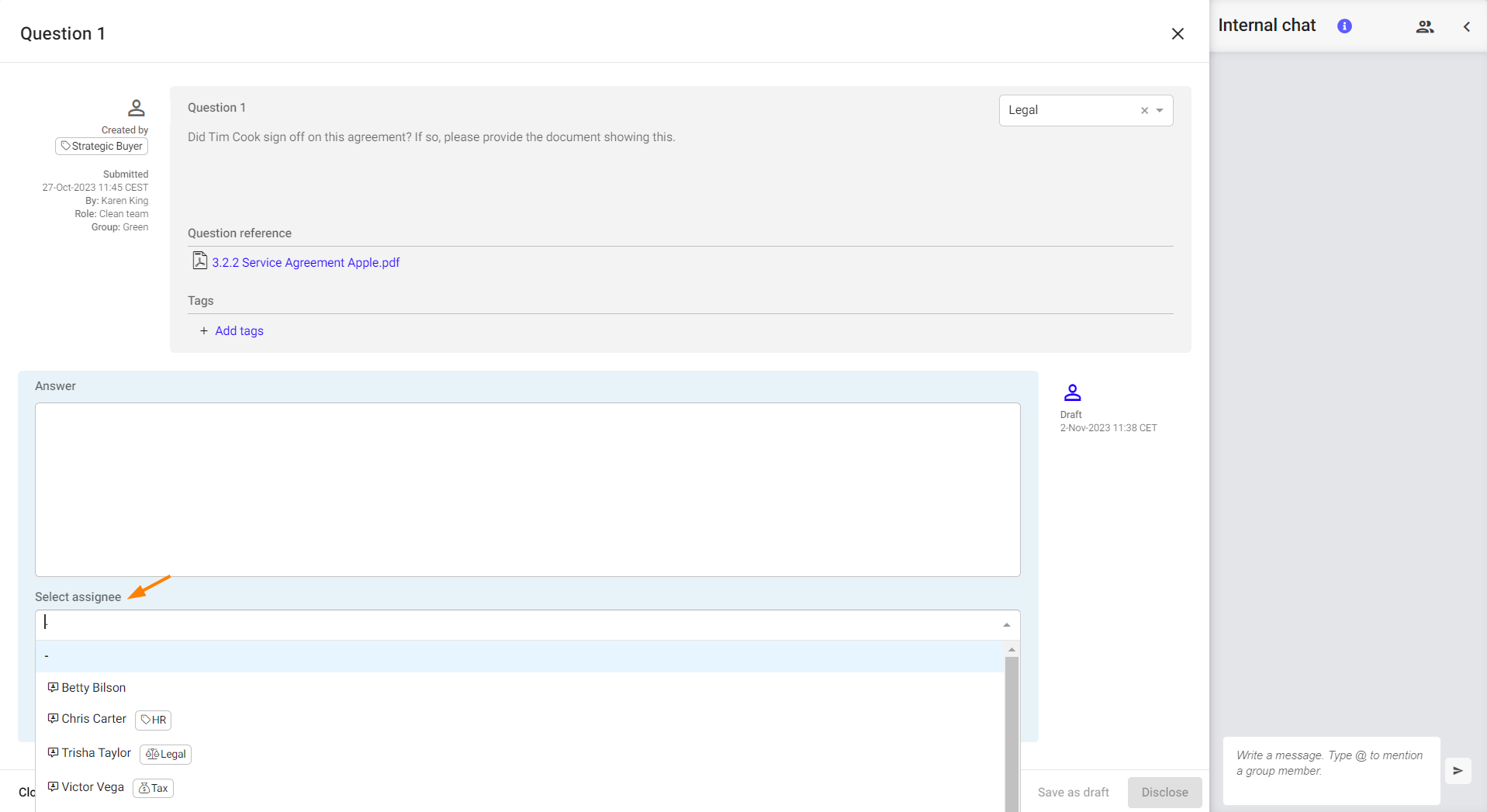 1. Select an assignee (Answer Drafter) from the drop-down menu.
2. Click on Assign to finalize the action.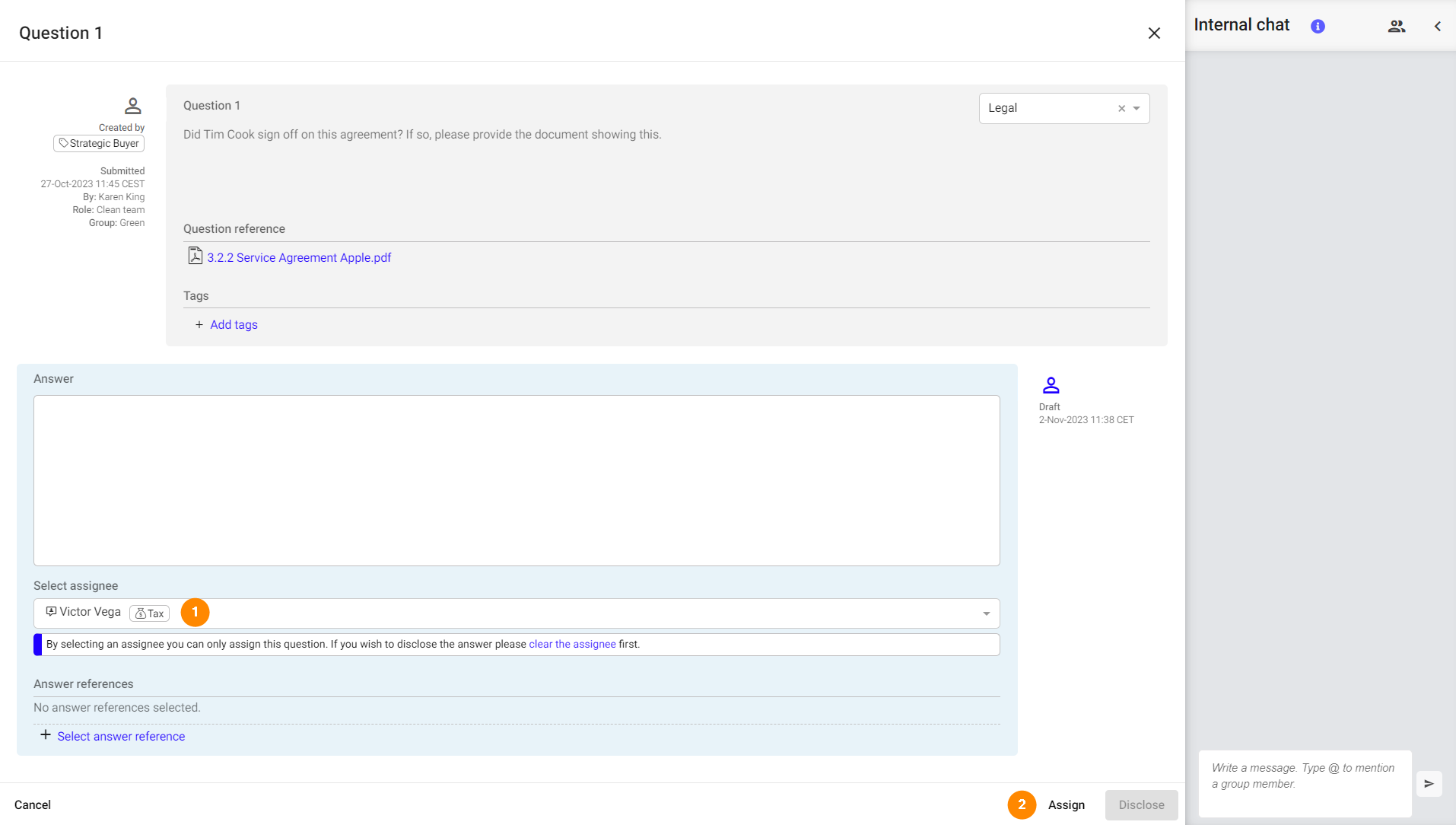 Q&A Tip: Use the

Q&A Chat

to streamline the communication with your team members. Visit Q&A Chat to learn more about this feature.