Upload file/ folder
How to upload files/folders?
In Workspace you can upload files/folder to 3 different sections.
1.
Upload a folder structure to create a new data collection. This is only possible if you are an Admin.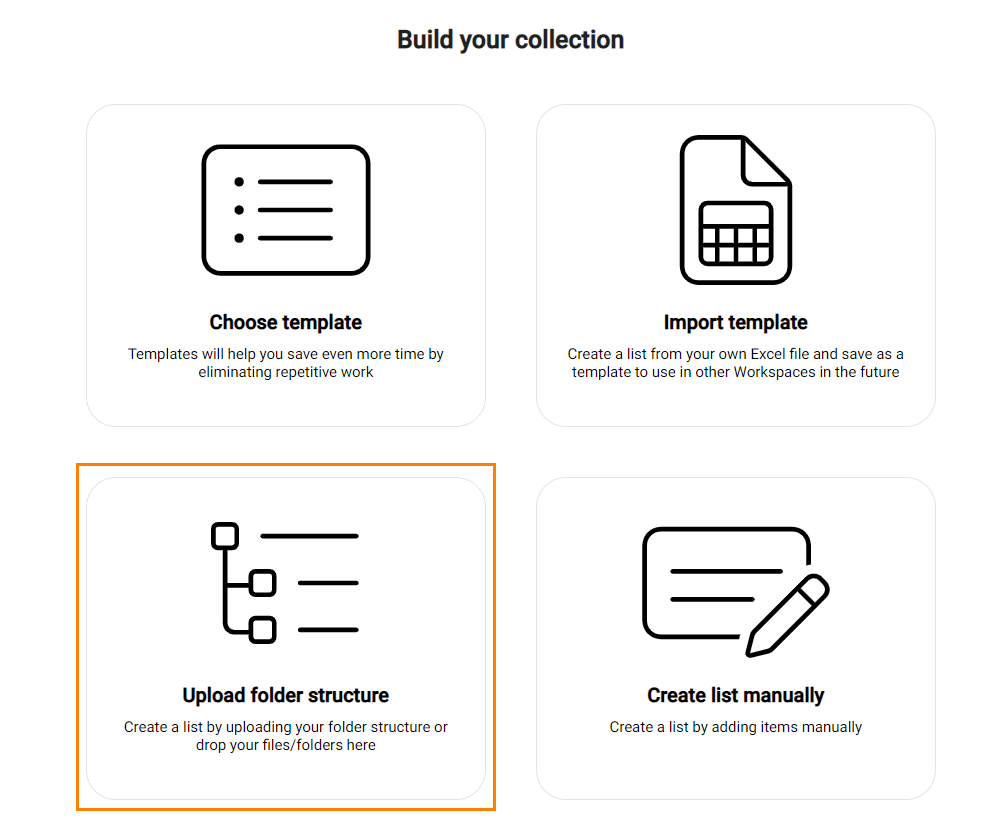 2.
Upload a file/folder as a main folder. To perform this action click on Upload within the top level of the data collection overview.

3.
Upload file/folder in a subfolder or as a subfolder. To upload a new subfolder/file click on the Three dots where you want to upload the folder or file and select Upload.

Workspace Tip: It is possible to upload a file and/or folder to any level of your data collection by clicking on the folder. The details window of your folder will pop-up. Simply click on Upload to perform the action.
Keep in mind the following aspects when uploading documents/folders:
Max file size: There is no file size limit, however when a file is bigger than 250 MB a warning sign will pop-up.
Max number of files in one folder: 1000 files, however, if you try to upload a folder of 250 files or more, a warning sign will pop-up.
Upload errors: Uploading a folder will create file placeholders before uploading. If a upload is cancelled, the files that were not uploaded will still have the placeholder in place. This will indicate which files should still be uploaded.

A document cannot be uploaded when a title in a document starts with a $ symbol.
Note: To experience a smooth upload keep in mind the following:
Perform the upload from the local disk of your computer (C: drive)

Do not change your browser windows or logout while your upload action is still active