Role types in Workspace
What are the different types of roles in Workspace?
Workspace has two types of roles: Admins and Guests. Learn more about each of these roles in this article.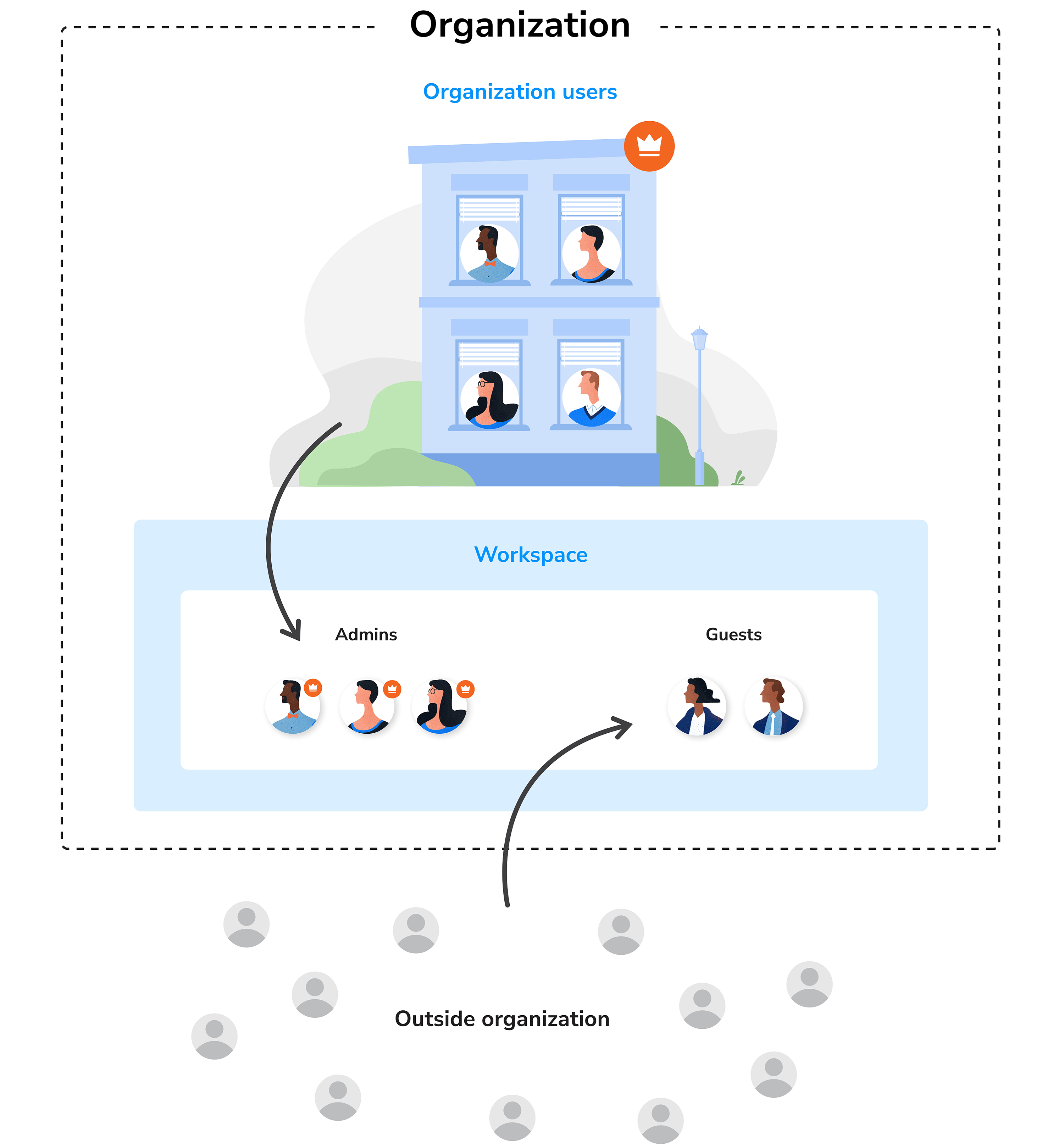 The Admin role is designed for organization users. Admins can perform all actions in a Workspace. Admins exclusive actions are: invite users to a Workspace, lock a top-level folder, rename/add/move data collections, set top folders/files to private, and perform an export to a Vault. Admins can open multiple workspaces while Guests can only collaborate in the Workspace they have been invited to. If you are an Admin and want to learn more about managing users, visit this article.
The Guest role is designed for external users. They do not belong to the organization, therefore they cannot create new Workspaces nor invite new users. Guests cannot lock a top-level folder when it is set to done nor perform an export to a Vault.
Note:
Workspace is all about collaboration and trust, therefore Guests have almost the same permissions as Admins.