Quick intro to My Virtual Vaults
Get started with My Virtual Vaults
My VV is our central landing page with an overview of all your projects!
From here you can enter a Workspace, a Vault or Request an archive. Learn everything you need to know about it in this article.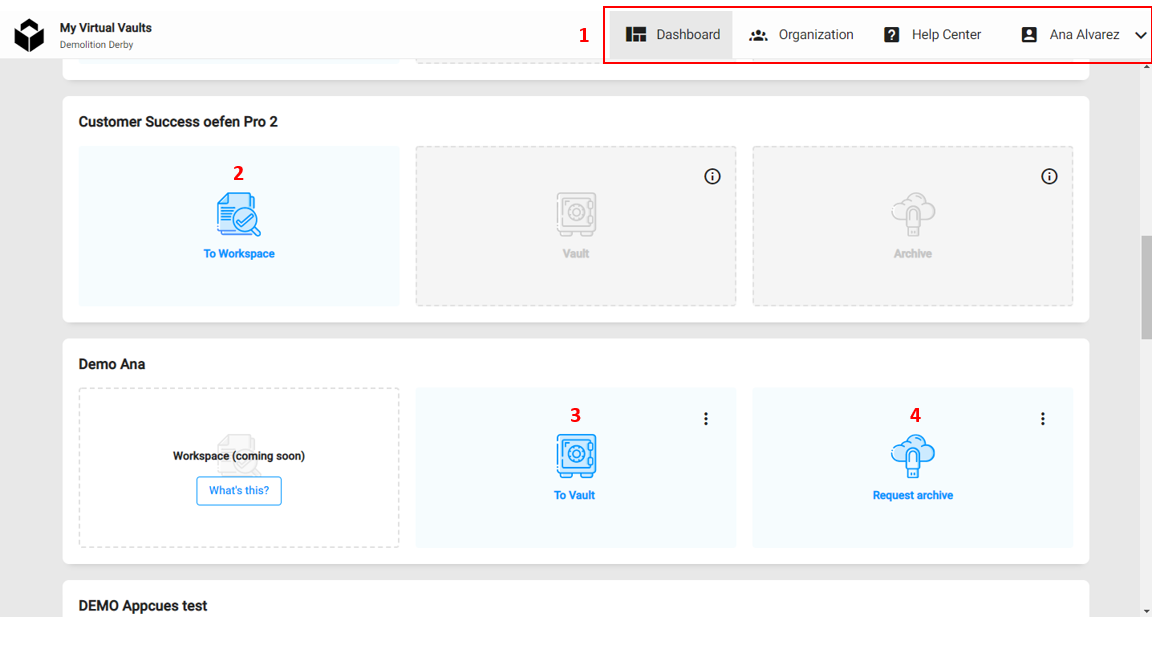 1. Top bar tabs:

Dashboard: This takes you to your landing page and gives you access to all your active products.

Organization: Navigate to your organization through this tab. (This is not available to you, if you are not part of an organization.)

Help Center: Click on this icon to visit our Help Center.

Account details: Click on the drop down menu and navigate to your user details. Update your personal information and preferences.
2. Workspace: Navigate to your Workspace.
3. Vault: Navigate to your Vault.
4. Archive: Request your archive. Be aware that only Vault Admins can request an archive.
My VV Tip: Return easily to My Virtual Vaults by clicking the Virtual Vaults logo in the top left of the navigation menu.