Vault plan renewal
When is my Vault subscription renewing?
To access your subscription information, visit the subscription details of your Vault using the following steps.
1. Log in to My Virtual Vaults.
2. Navigate to your project and click on the three dots in the top right corner of the Vault tile.


3. Select Subscription details from the drop down menu and the following screen will appear. It will show you the next billing date (renewal date).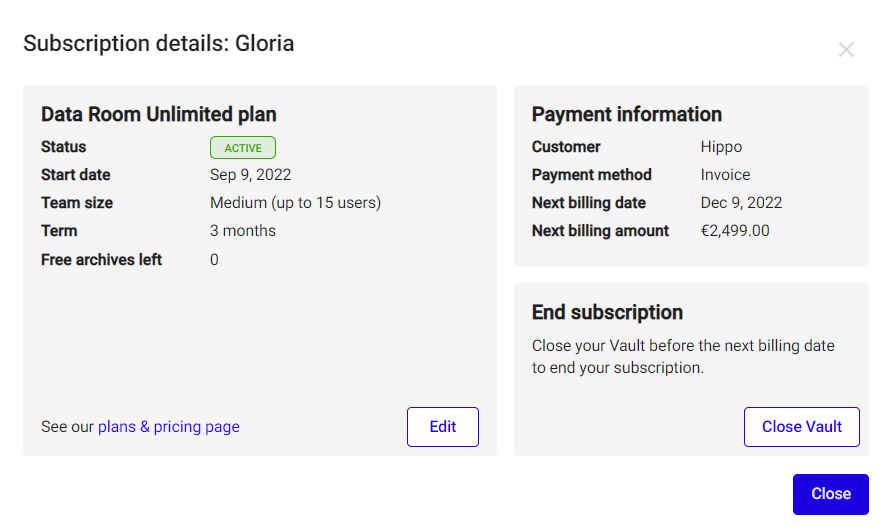 If you wish to make any changes to your subscription before the renewal, please visit this article to learn more about how you can do this.
Note: Three days before your subscription plan renews you will receive an email with the details of your renewal.
Be aware that if you don't want to renew your subscription, you must close your Vault before the renewal date.