End subscription
How to end the subscription?
Closing the Vault will end the subscription automatically and not renew itself. It is possible to schedule the closing date in advance, in case it's apparent that a renewal isn't necessary.
1. Login to My Virtual Vaults.
2.
C
lick the three dots in the top right corner of the Vault tile.

3.
Select Close Vault from the drop down menu.
4. Choose the preferred closing date and time and click set.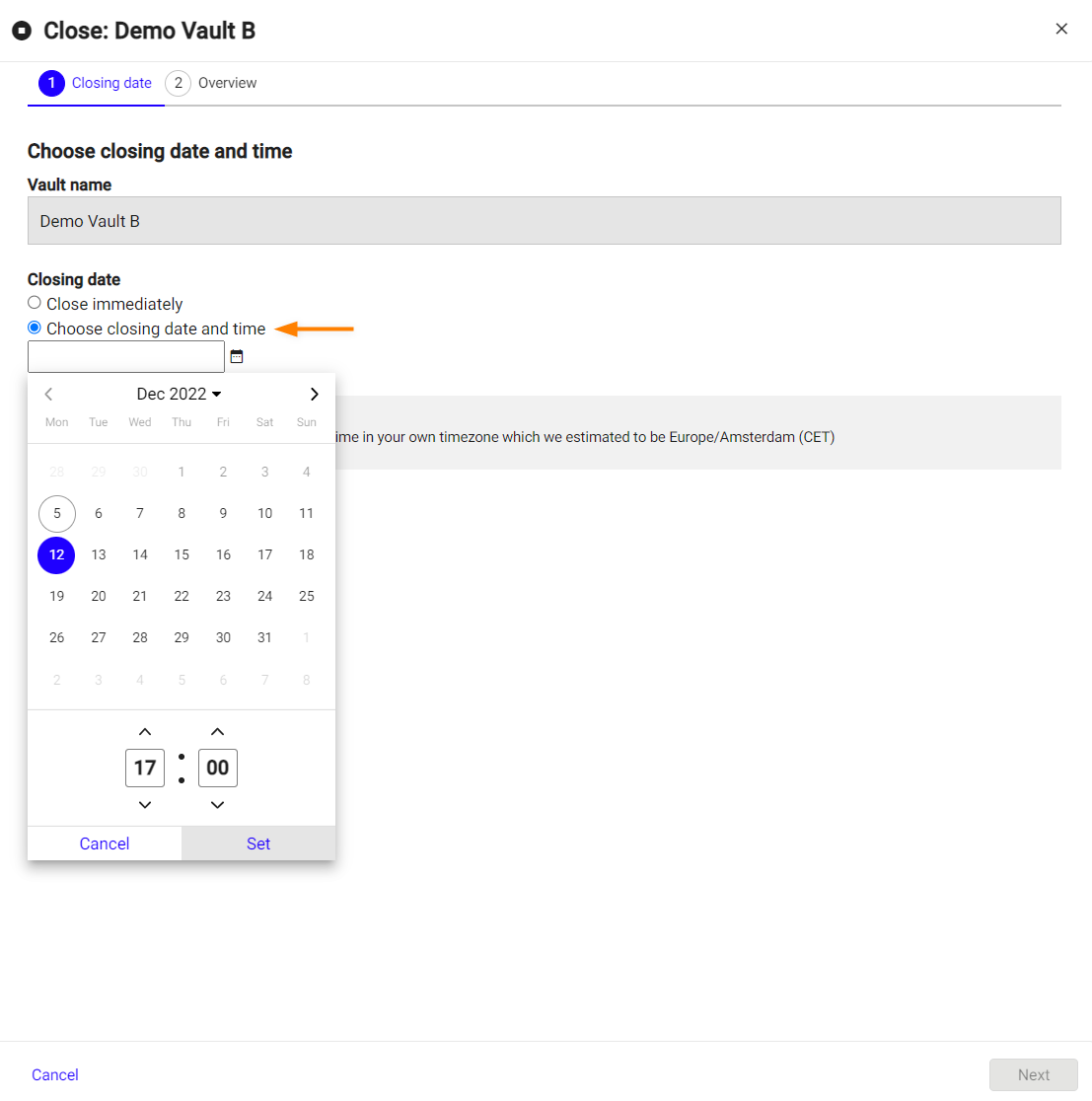 5. Click Next and the data room will close on the selected date and time.