Create a new Vault for your Workspace export
Things to know when creating a new Vault
If you need to export your Data collection to a Vault, but you don't have an existing one for your project, you can follow the steps below to create a new one.
You can only create one Vault using this option, so make sure everything is set up correctly.

1. Go to your Data collection and click on Export.

2.

Click on Create a new Vault.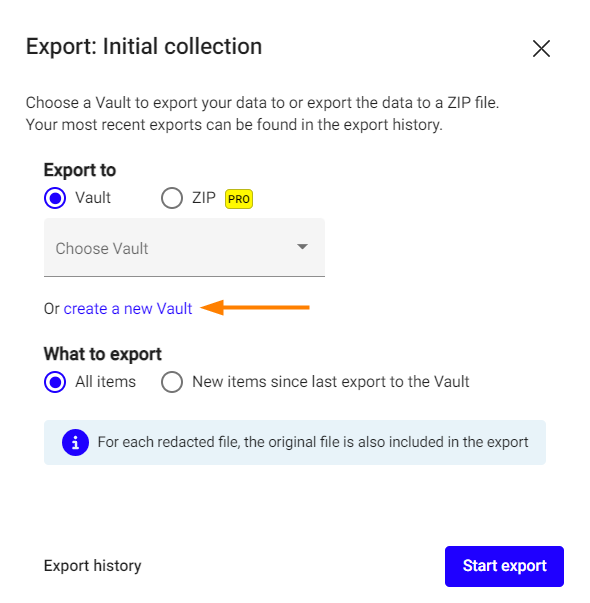 3. You can decide who pays for the new Vault. Your Organization or your client.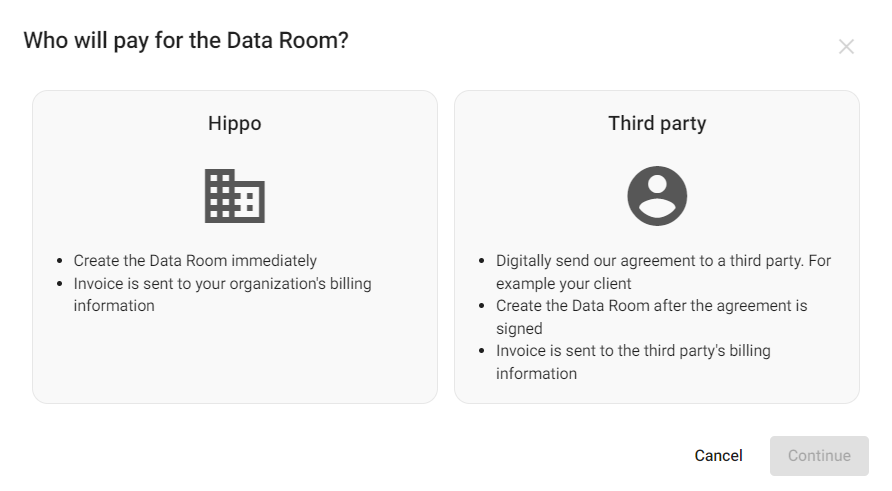 Please visit the section Data Room to find all related articles about setting up the Vault.