Managing your template library in your Organization
How to manage templates in your Organization's template library?
You can save organizational templates for all new projects in Workspace. Where can you find your template library?
Navigate to My Virtual Vaults dashboard. Click on the Organization tab in the top right corner. You will now see the option "Template Library" as an option to click on.
Actions possible in your Template library:
Every Organization also has it's own template library. Let's take a look at the possible options.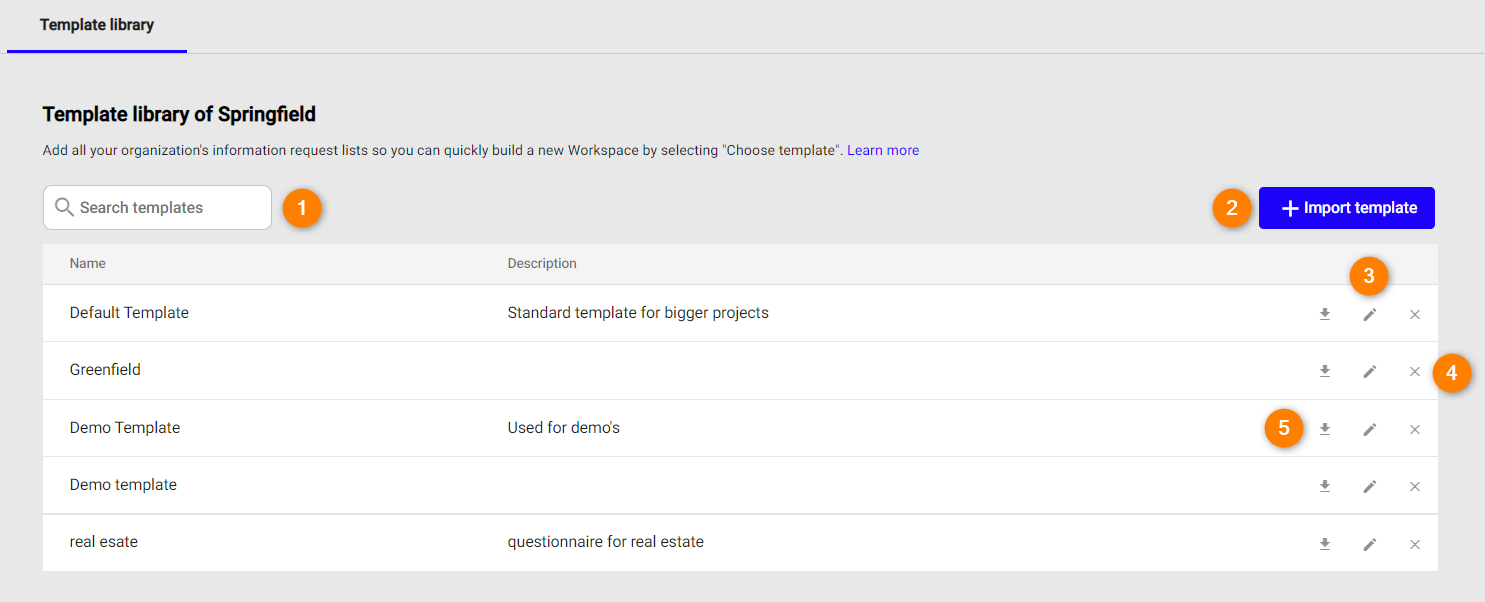 1. Search for a template in your library
2. Import a new template into the library, explained below
3. Edit the name and/or description of your template
4. Delete a template from your library
5. Download a template from your library, edit it and re-import it once more (adjusted/improved version)
How to import a template to your library?
- To add templates to your organization, follow the next steps:
- Click on the + Import Template button
- Download and save our example template and add your input to the file in accordance with the required fields.
- Drag & drop your template into the import screen.
- Upload the template, provide a name and description and finish import.
- The imported template will appear in the list and be visible to all organization users. To remove or edit the name and description, click on the cross or pencil button on the right.