Managing your template library in your organization
How to manage templates in your organization's template library?
You can save organizational templates for all new projects in Workspace. Navigate to My Virtual Vaults dashboard. Click on the Organization tab in the top right corner. Click Template library to see the screen below and how to manage your library.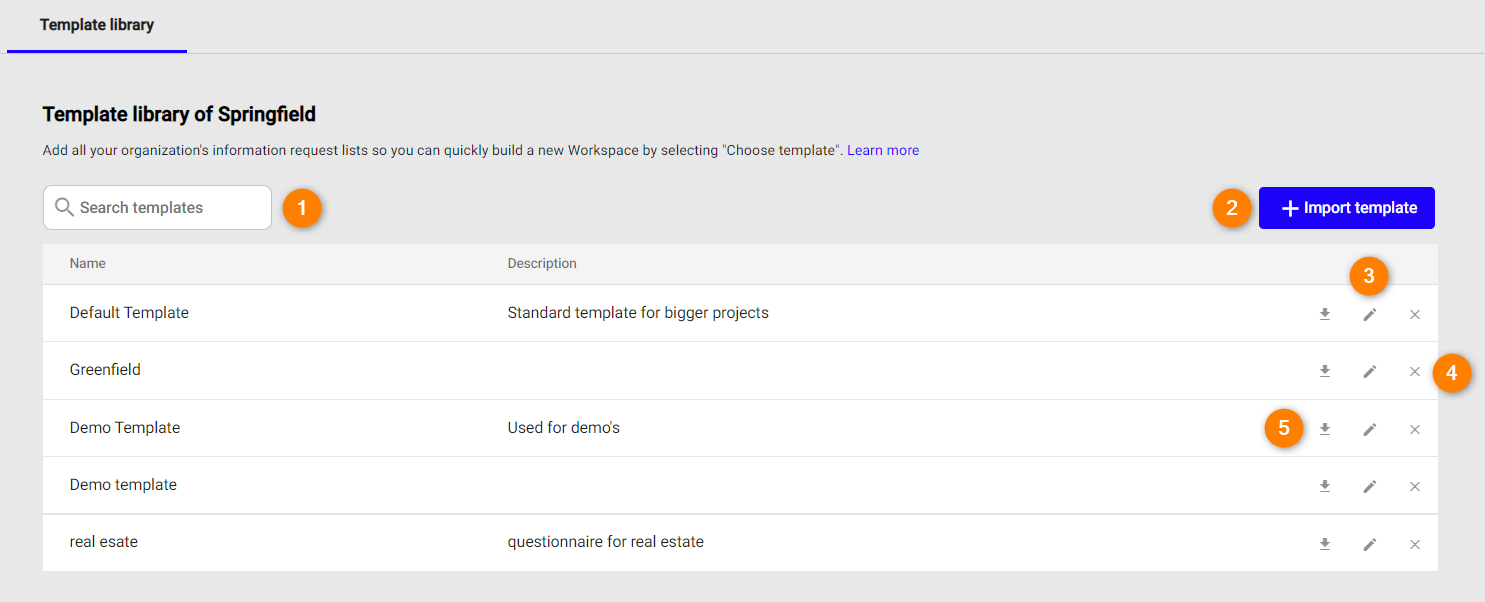 1.
Search for a template in your library
2.
Import a new template into the library

Step by step instructions
3.
Edit the name and/or description of your template
4.
Delete a template from your library
5.
Download a template from your library, edit it and re-import it once more. (adjusted/improved version)