Vault details - General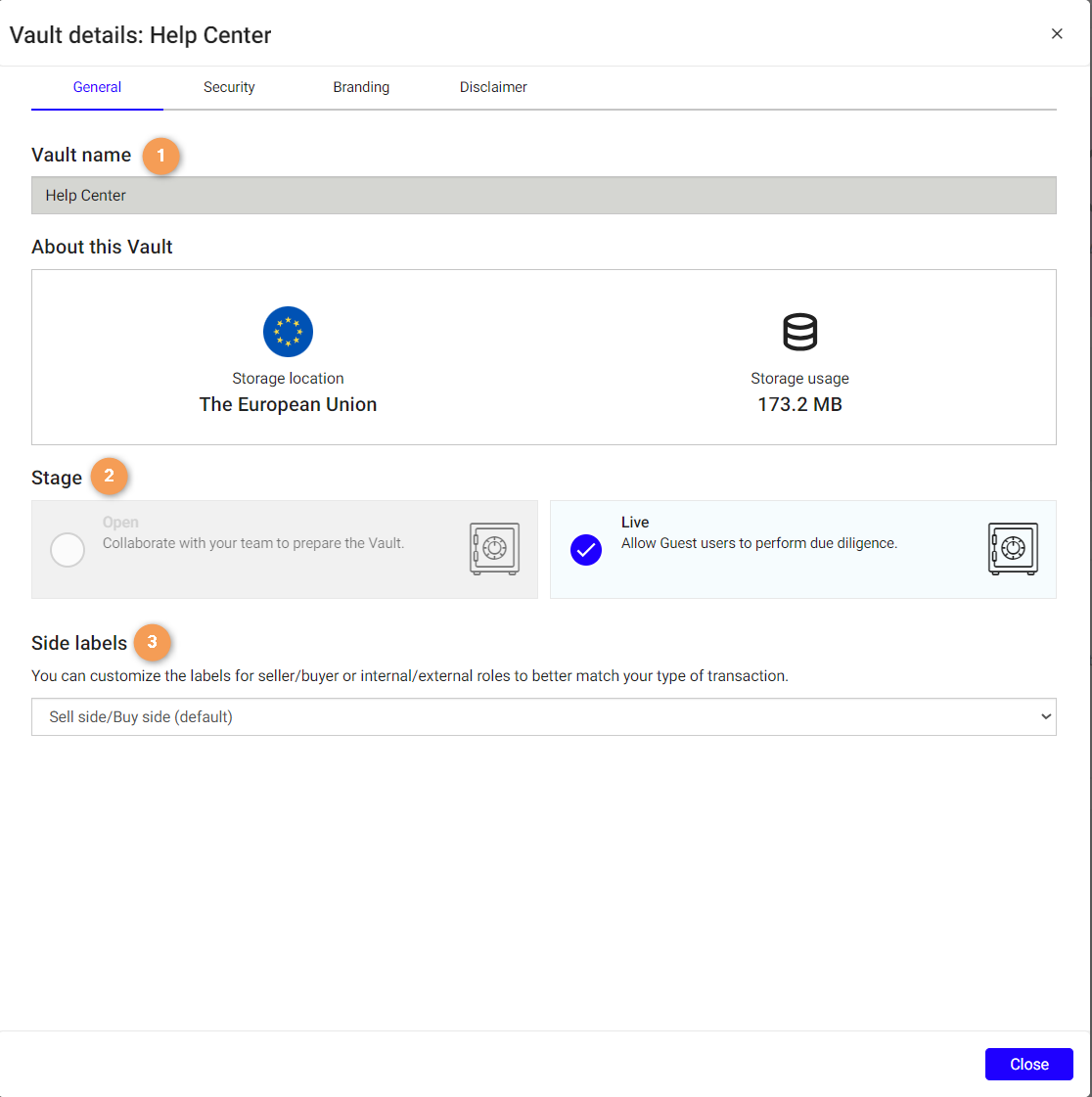 1. This is the name of the Vault. Reach out to Customer Success via support@virtualvaults.com if you want to change the name.
2. This indicates the stage of where your project is. Once Guest users are invited, the stage will change to Live.
3. Side labels can be changed, matching the purpose of the Vault.