Vault details - Branding
By default, the Virtual Vaults logo is displayed in the top left corner of your Vault. However, you can always change it to your company logo or another image, to give users a warm welcome.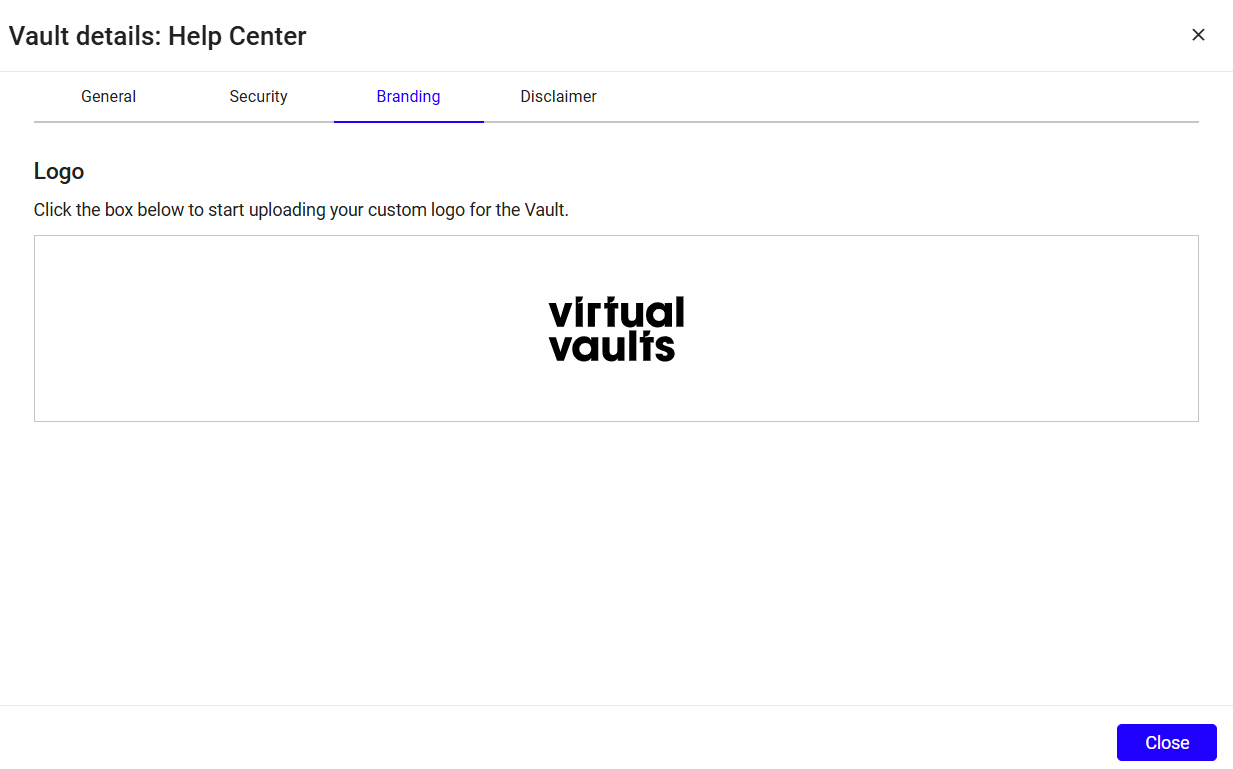 1. Click on the current logo and upload the logo of your choice. Make sure the image is in .gif, .jpg, .png format and does not exceed 200KB in size.


2. You can change the color with the color picker or input a Hex color code.