Authorization report
How to use the Authorization report?
The Authorization report is an Excel file that shows all permission changes in the Vault.
The report has a filter in the top row. With this filter, you can quickly sort by buyer role, for example.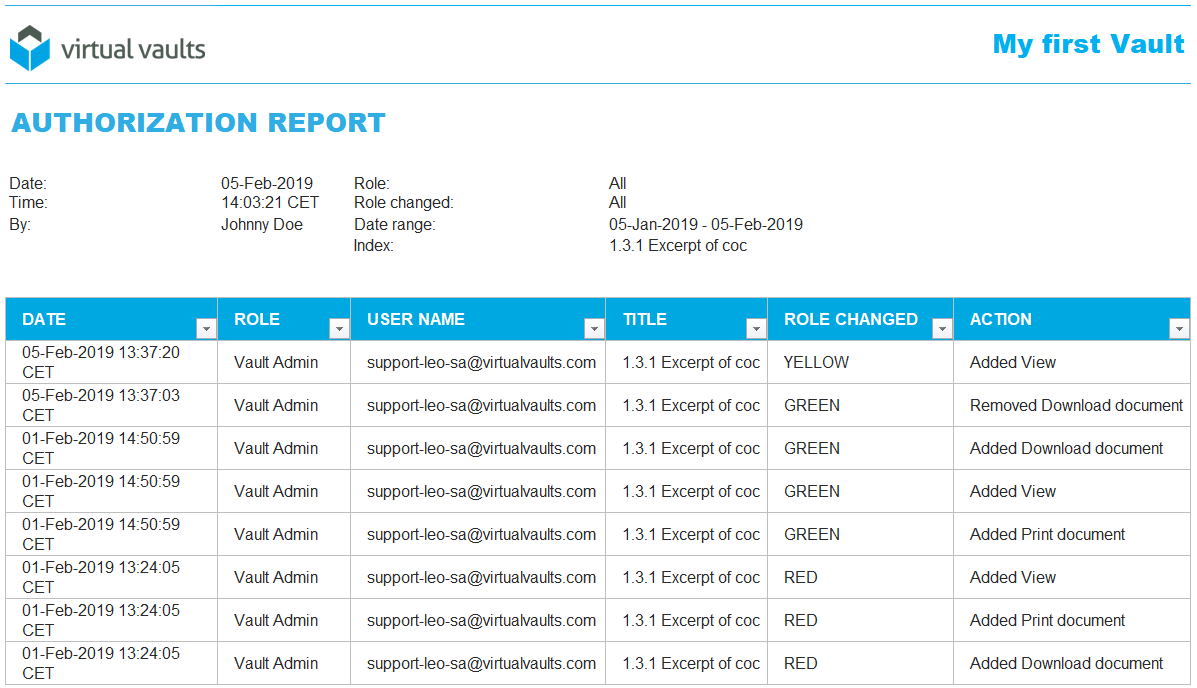 Note: It is also possible to make a specific selection before you generate the report. This allows you to select a certain role, document, or date range. See image below.