Possible warning when opening the Cloud Archive
You received a warning while trying to open the Cloud archive
After downloading your Cloud Archive to your computer and when you try opening it, you receive a windows notification that states: Windows protected your PC.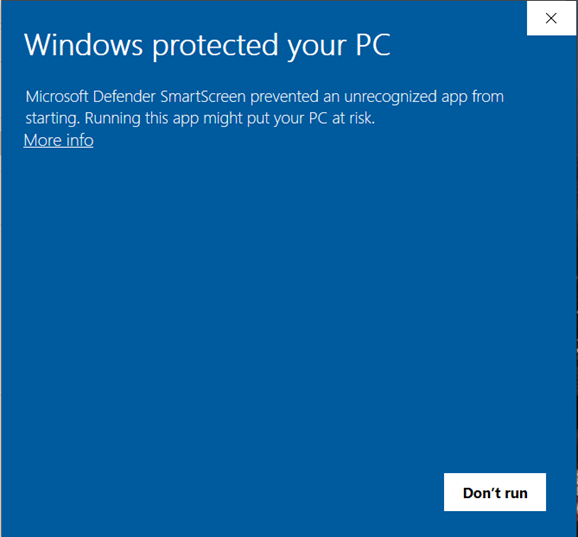 This is a default message from Windows for downloading programs from the internet, in this case the 7zip. file you downloaded from My Virtual Vaults.

You can ignore this message and continue by clicking the 'More info' button.
This will enable the 'Run Anyway' button and allow for the Cloud Archive to be extracted on your computer in the same way you normally extract a zip file.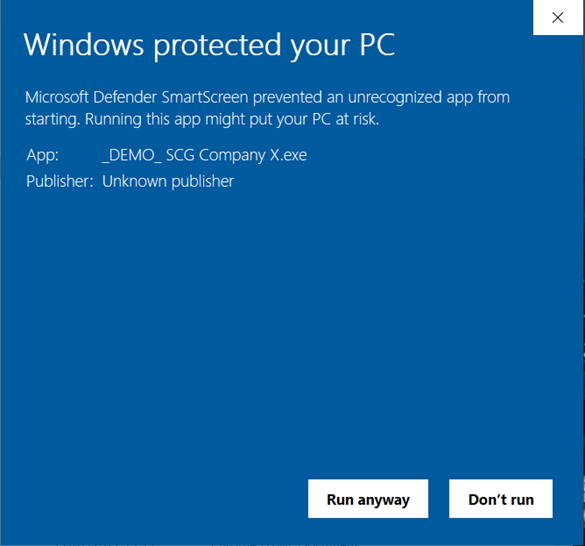 If you would like some more information about how to open the zip file, please click here.