Upload (additional) documents
How to upload documents to the Vault?
Uploading documents to your Vault is easy, fast and secure.
To upload documents to your Vault, follow the steps below.
Before you begin, log in to the Vault, and navigate to the Documents section.
Document Management Tip: Are you using Virtual Vaults on macOS? To prevent your Guest users from experiencing an error when downloading the documents, make sure your file names or folder paths do not contain the following special characters: \ / : * ? " < > |.
1. On the left pane, select the folder where you want to upload the file(s).
2. Click on Upload files.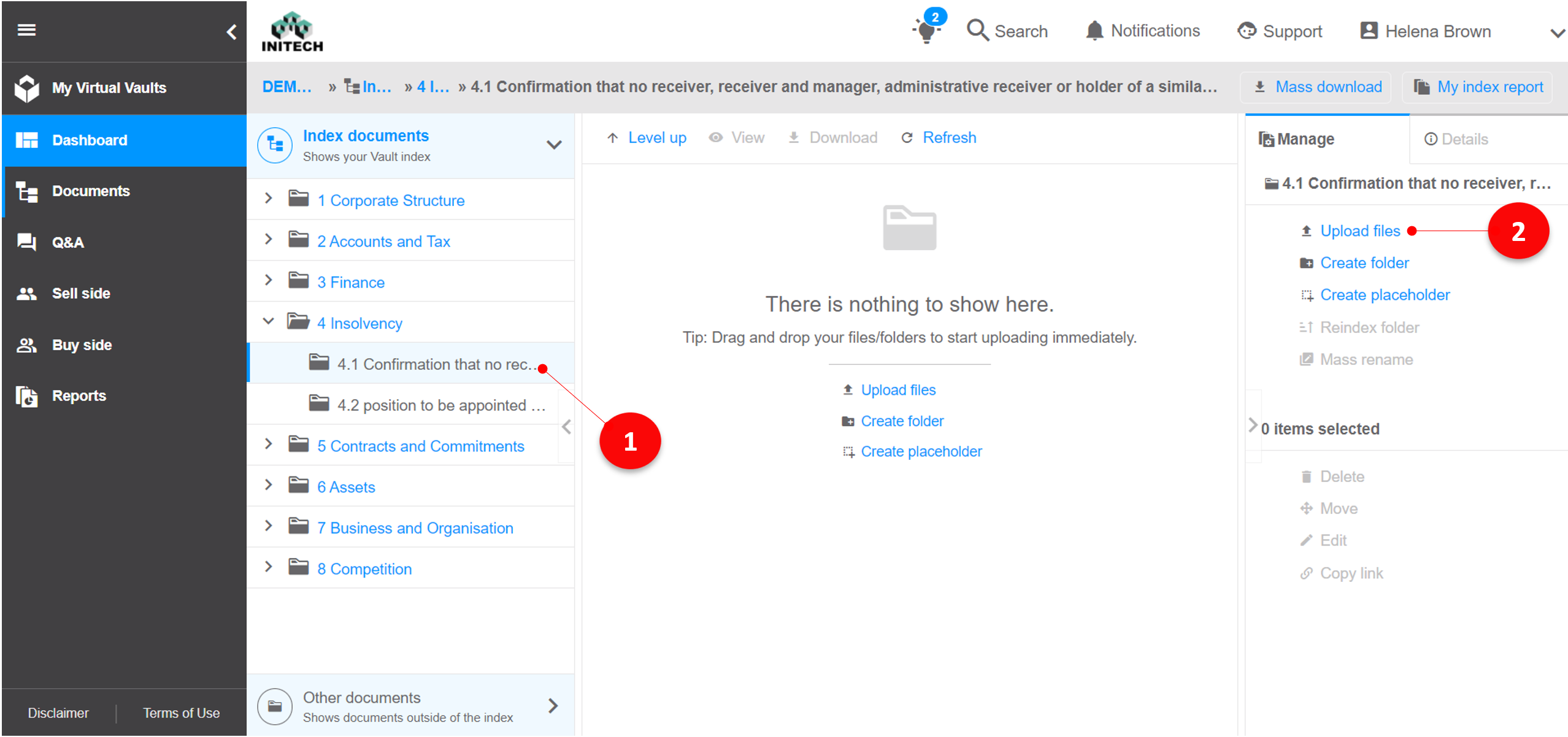 3. Drag and drop your files and wait until the checkmark is visible.
4. Select Next.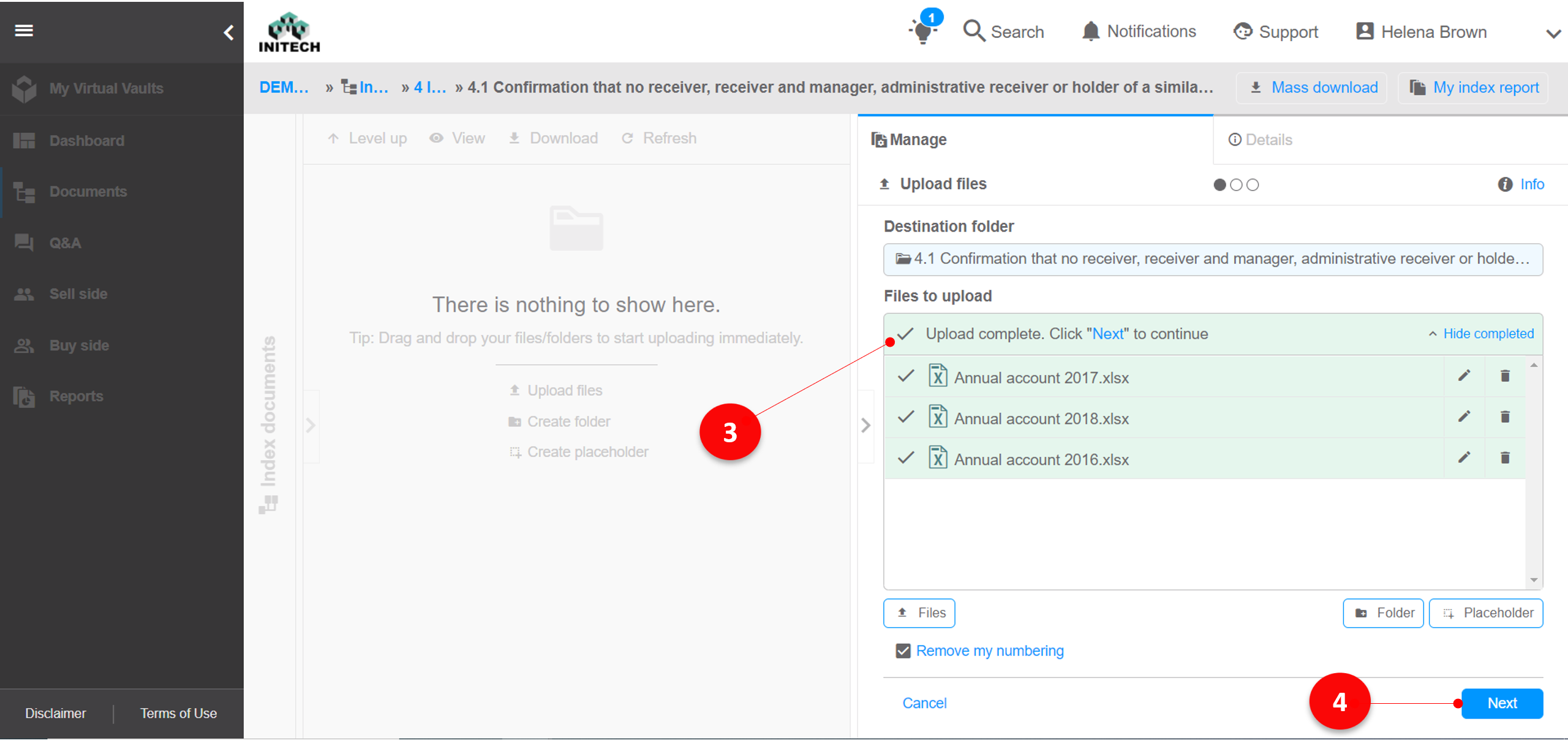 5. Set the permissions. Visit Set permissions to learn all you need to know about setting permissions.
6. Select Next.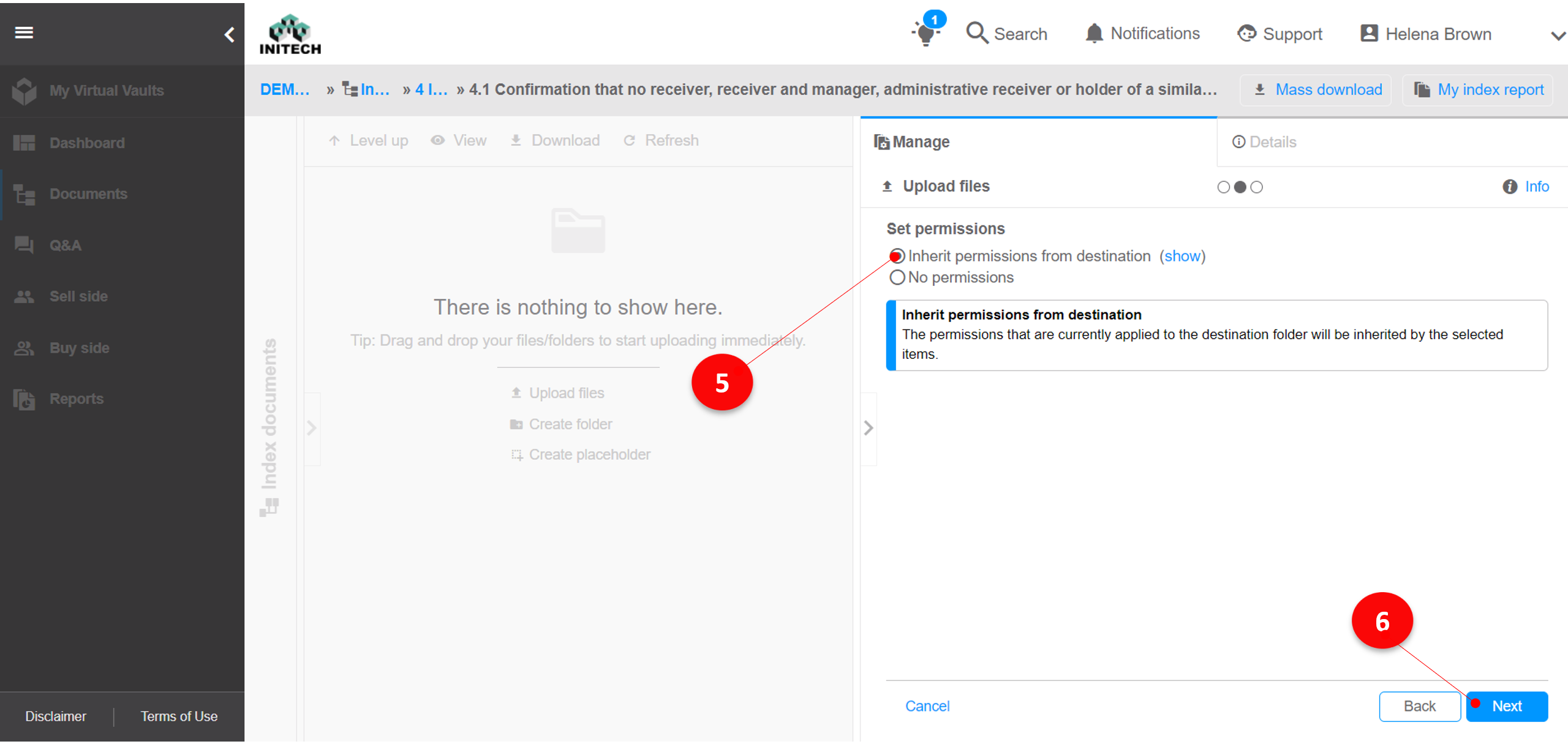 7. Optionally, send an instant notification to the users with access to the destination folder. Visit Send instant notification to learn all about sending instant notifications.
8. Click on Upload to complete the action.