Import (multiple) questions
How to ask multiple questions at once?
Question Drafters and Question Submitters can use the Import questions feature to extract an Excel sheet and import up to 500 questions at once in the Q&A.
To import questions, use the steps below:
Log in to the Vault and navigate to the Q&A section.
1. Select the Import questions button in the top right corner of your screen.

2. Select Download template. Save the file on your computer.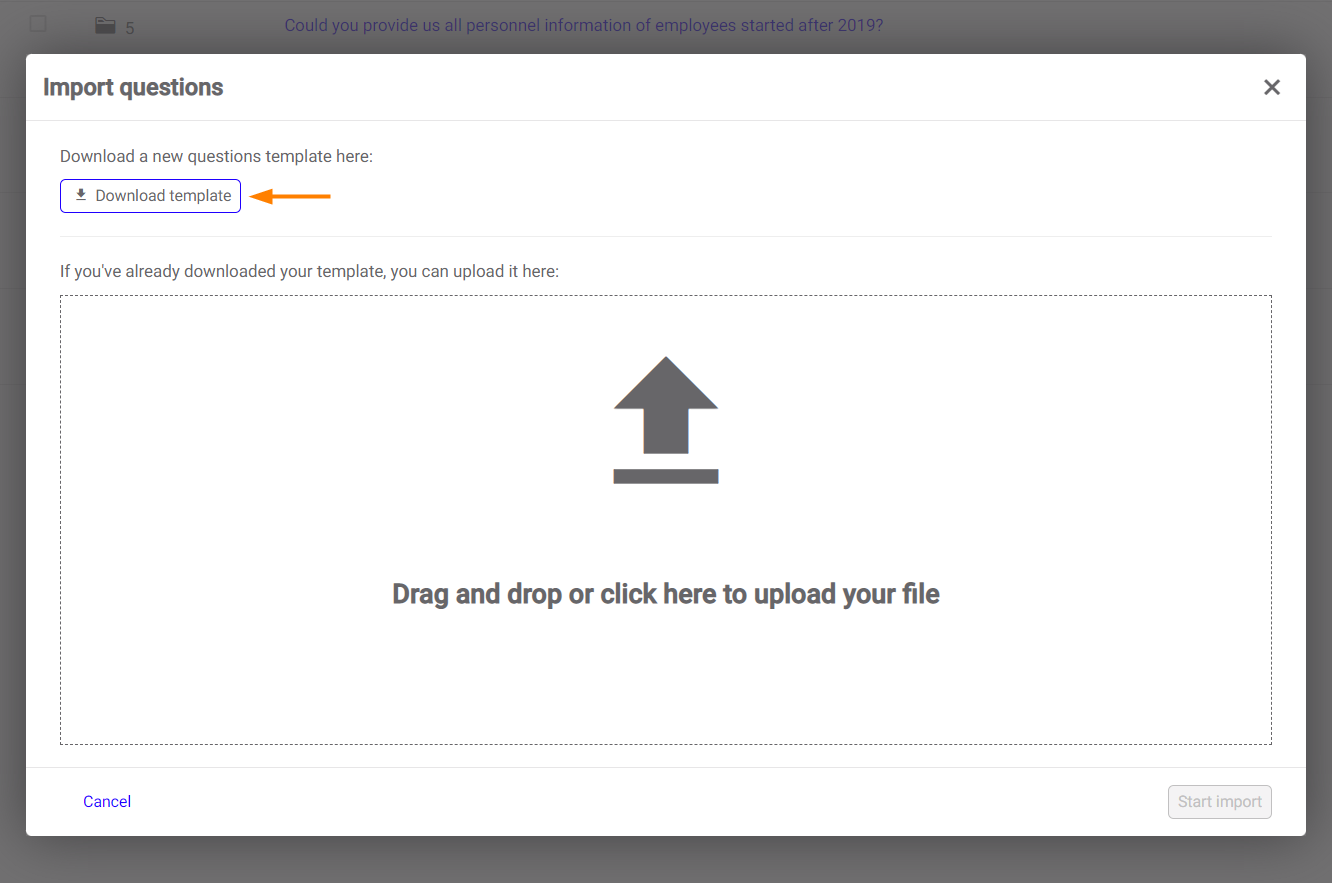 3. Select the question references, type your questions and save the file.

4. Upload the file to the Vault.